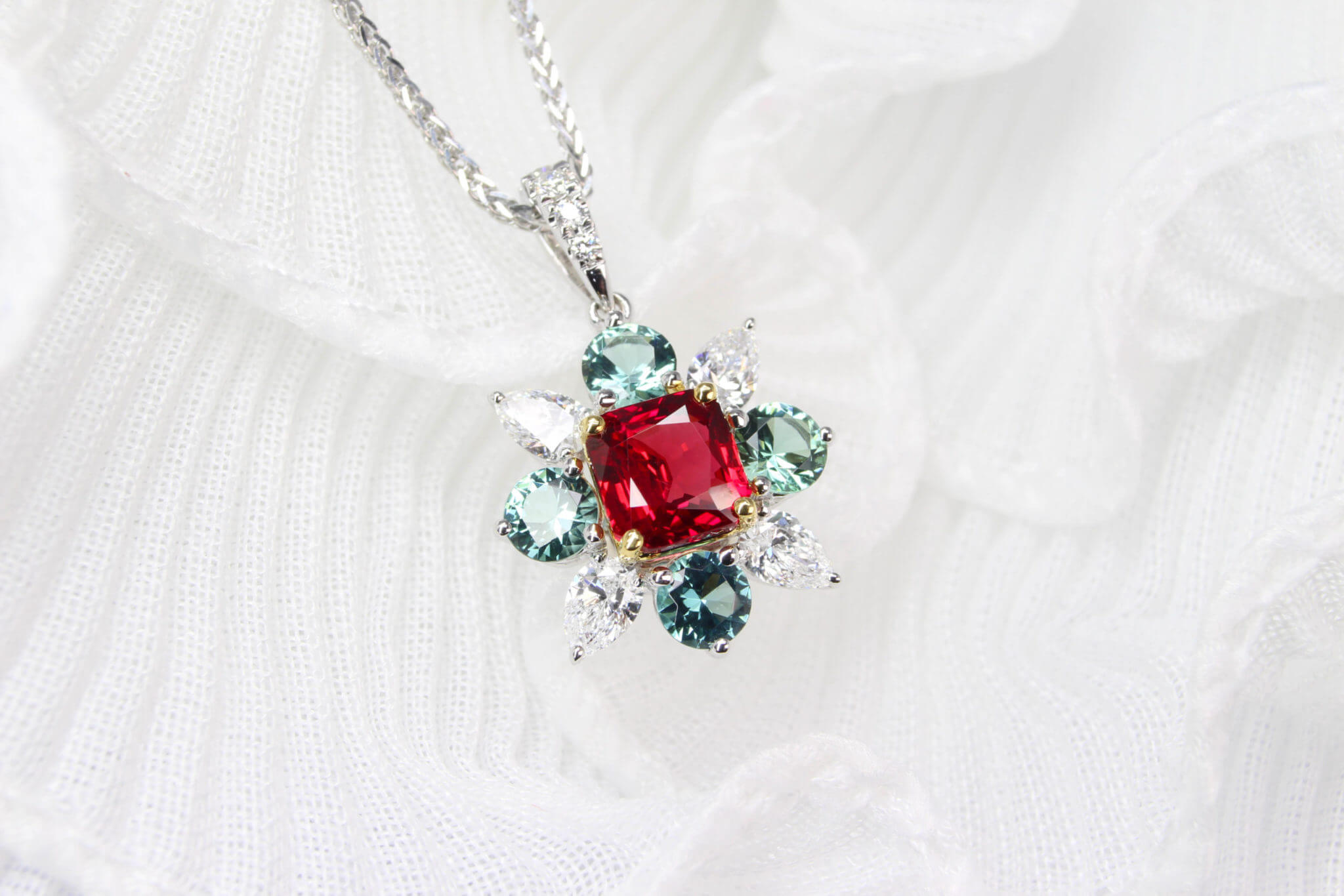 40 years of togetherness means a significant milestone for any couple that is deeply in love with each other. Though the celebrations may be nothing like the one they had during their grand wedding, a romantic getaway trip or a simple dinner would mean a lot. There are a lot of memorable and sweet moments to reminisce on the 40th wedding anniversary. To commemorate a wonderful journey together for four decades, you can customised an anniversary wedding jewellery gift for your loved one. It can be anything: a ring, bangle, earring, pendant or any other piece of jewellery you intend to customise to convey your love.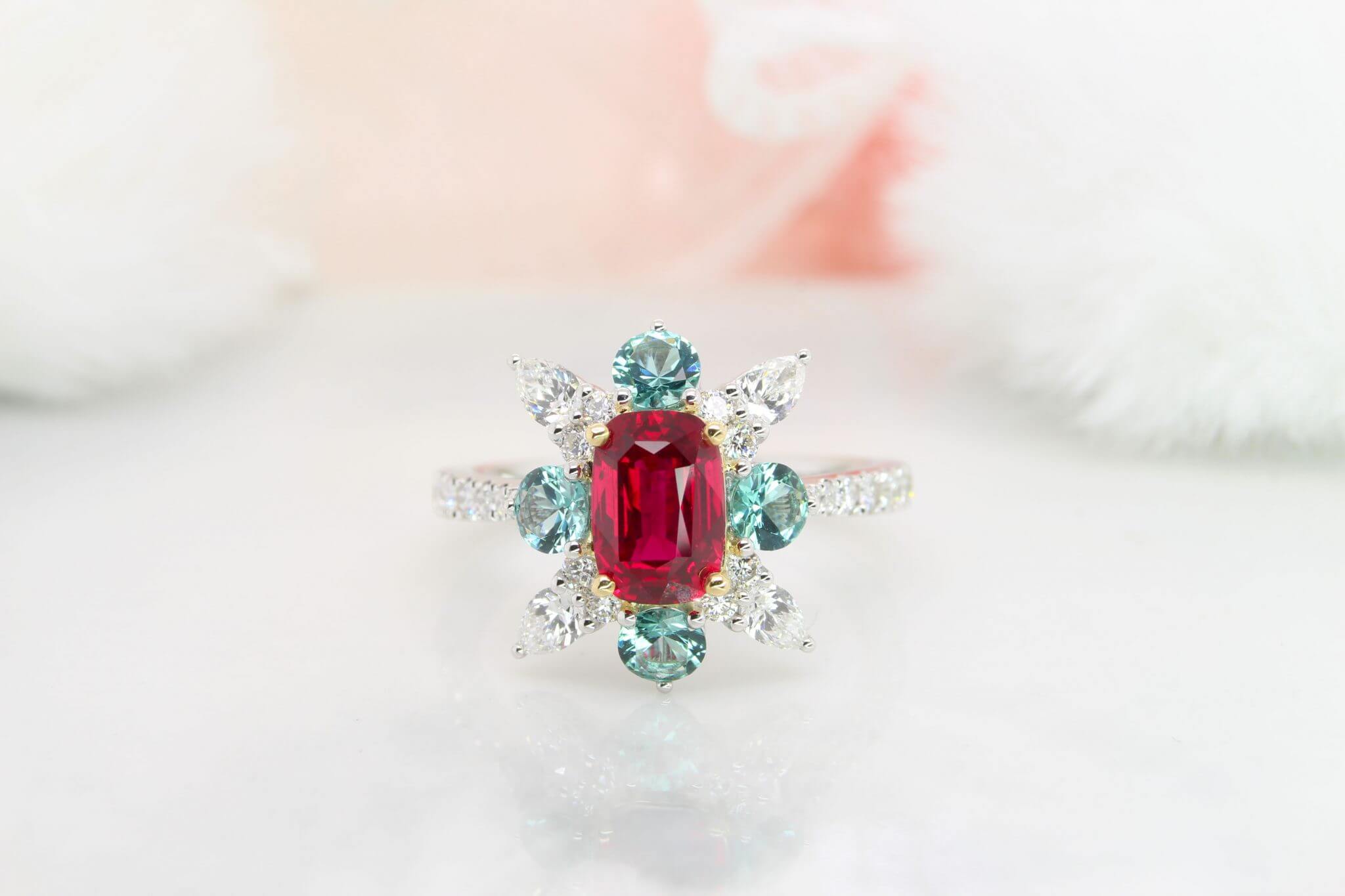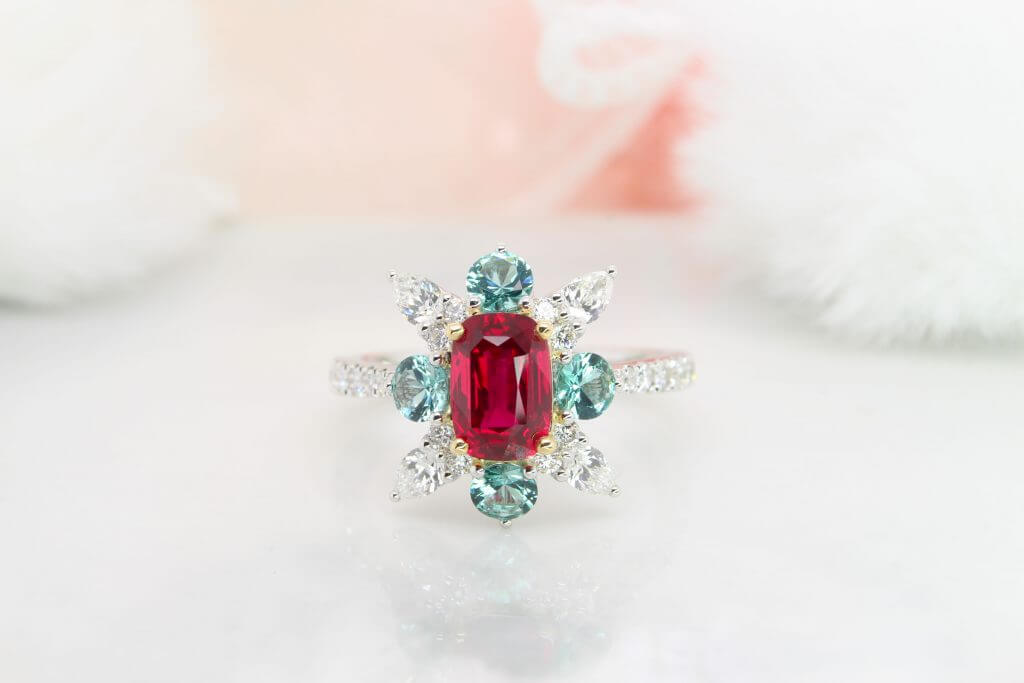 Ruby – 40th Anniversary Wedding Jewellery
Ruby certainly makes a regal choice for any couple that has spent 40 years with each other. This uniquely rare gem is one of the "Big Three Jewel", it is a traditional gift for 40th anniversary wedding. The gemstone possess an eternal flame that signifies a strong marriage and passionate love. At GIOIA, we have customised this set of ruby jewelry for a couple who has spent years caring for each other.
Pigeon Blood Ruby
"Pigeon blood" specifically associated with the mesmerising coloration of high-quality rubies. Deep, rich red hue, often likened to the vivid and intense colour of a pigeon's blood. This term has become synonymous with the pinnacle of ruby quality, signifying a rare and desirable shade that has enthralled gem enthusiasts and collectors for centuries.
Like a finely aged wine, the marriage has matured and deepened, becoming more precious with time. The ruby's fiery red whispers of the flames of enduring love that have weathered the tests of time.
Ruby Wedding Jewellery
The pendant and ring feature both pigeon blood ruby in octagon and cushion shape. The ruby exhibits a vivid and saturated red colour, widely recognised as pigeon blood ruby. This precious gem is an unheated ruby without heat enhancement to improve in its colour and clarity. We have completed the starburst pendant design with four round mint green tourmaline stones and four pear diamonds. The four-sided design has been decided after a series of discussions to signify the 40th year anniversary. The warm tone ruby has been set in yellow gold. Designed with cluster diamond and ruby, the entire customised jewellery set just makes a perfect present for a loved one.
Customised Wedding Jewellery
Your beloved will surely treasure the dainty gemstone earrings crafted in yellow gold. The flower-shaped cluster features bright red rubies with sparkling diamond accents. These petite posy earrings feature an enviable design and would elevate your evening look to a whole new level. Most of all, it will always remind you of the bond that you share with your loved one with whom you decided to spend a lifetime together.
Conclusion
In conclusion these custom-made fine jewelry are not merely accessories; they are talismans of a love story written in the language of precious stones. The weight of the gems is a tangible reminder of the weight of the years they have carried together—the joyous celebrations, the quiet moments, and the unspoken understanding that comes with time.