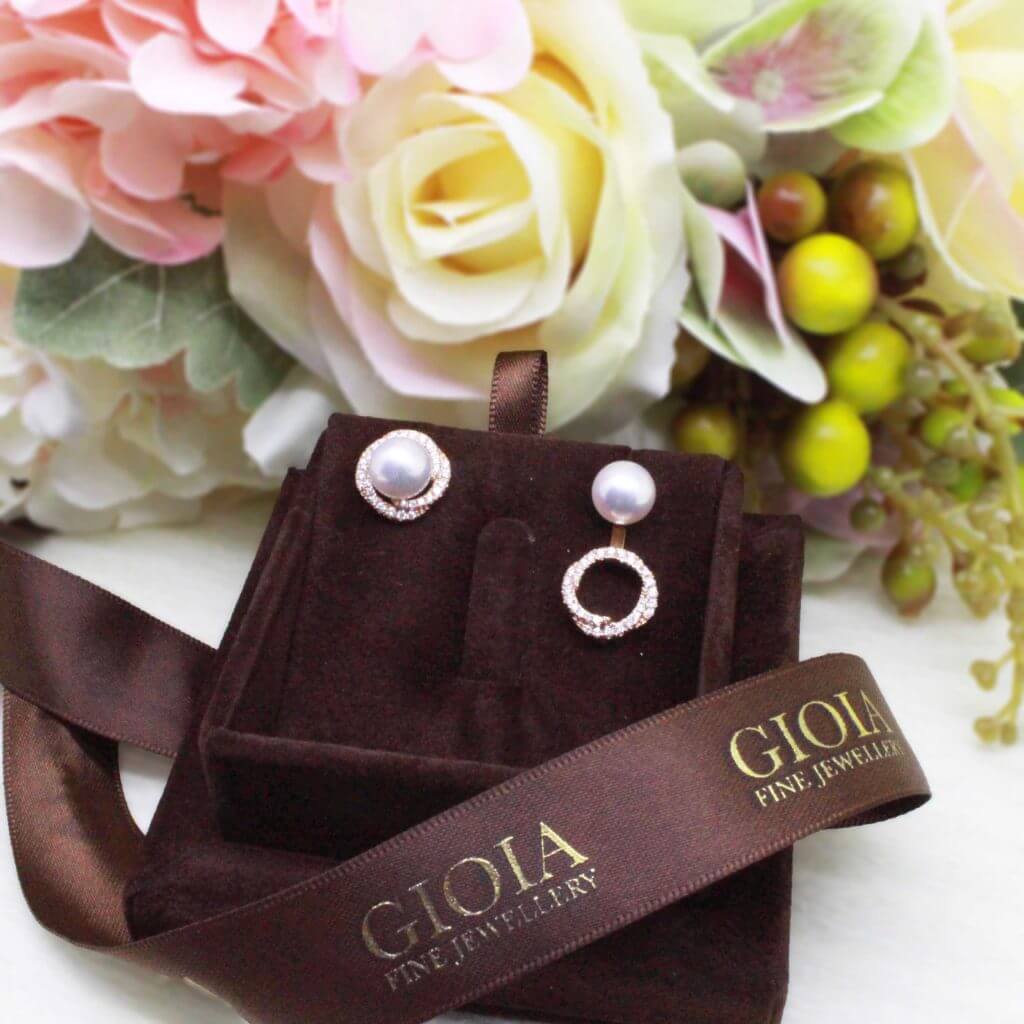 A unique composition appeals exceptionally to the refined eye, apparent in these earrings. The Akoya earrings unfold the qualities of a woman through its delicate design. Remarkably crafted and prominently intricate, these earrings present an extraordinary arrangement. The ornate yet simplistic design epitomises a feminine charisma in its piercing magnetism.
Japan Akoya Pearl 
Renowned for its fine quality and brilliant lustrous properties, the custom made earring features a Japanese Akoya pearl. Having an enchanted look, customised in rose gold allows you to wear it in more ways than you can imagine. Apart from the classic pearl stud, you can dress in it by attaching the diamond jacket that will surround the pearl. Not only you get a luxurious look, but you also elevate your own glamour. Moreover, you can present a contrasting effect to your outfit by wearing it as a dangle. The pearl glows softly whereas the diamonds gleam.
Suitable for both grand events and small gatherings, these earring will prove to bring you at the heart of people's admiration. It also serves you amiably if you love hoarding danglers or studs. These earrings are a perfect finish to your evening attire.