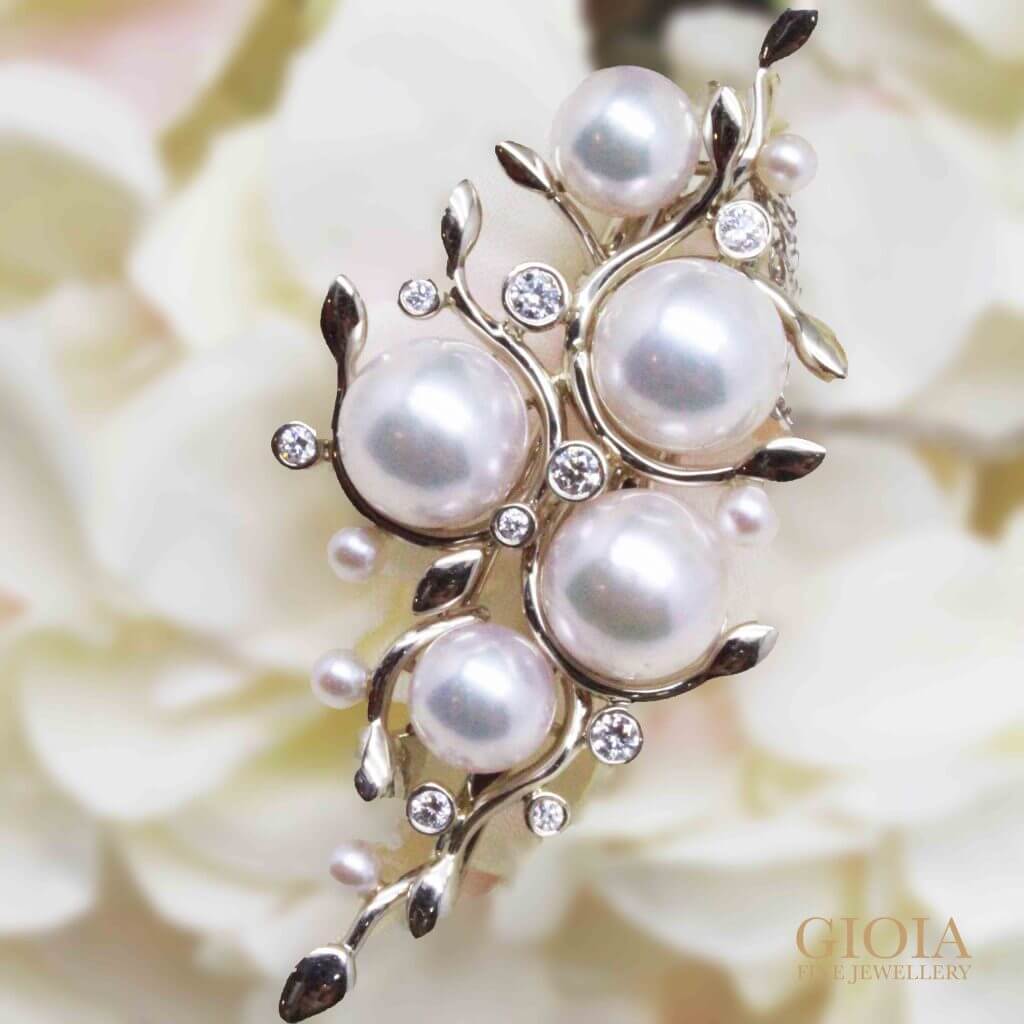 Pearl is birthstone for the month of June! Looking in adding "The Classic Pearl" to your jewellery collection?
Akoya Pearl
Featuring Akoya Pearl pendant with the detachable brooch. Natural Akoya Pearl have a perfectly round shape that can gleam. It is well known for its lustre and reigns supreme. Exclusively crafted in GIOIA, wear it on multiple occasion without dampening the style.
The organic high-quality pearls, are carefully selected directly from Japan pearl farms. We handpicks the Akoya peals to ensure you each perfect round shape with minimum blemishes.
Pearl Jewellery
The floral design is custom made in natural white gold 18k (750), with round brilliant diamonds, to create visual excellence that will make eyeballs turn. The clip-on design of pearl pendant assist you in using it with any pendant necklace. It can be attached to both spinel and emerald bead necklace where you add vibrancy to the unique design. Make yourself look sophisticated with the artistic masterpiece that adds a touch of luxury.
It might be a set pearl jewellery for your daily wear, or a fine piece of pearl jewellery set for your evening gown. In GIOIA, we are listen and handcraft your ideas into fine jewelry. More of our latest bespoke jewellery collection at "Highlights"!