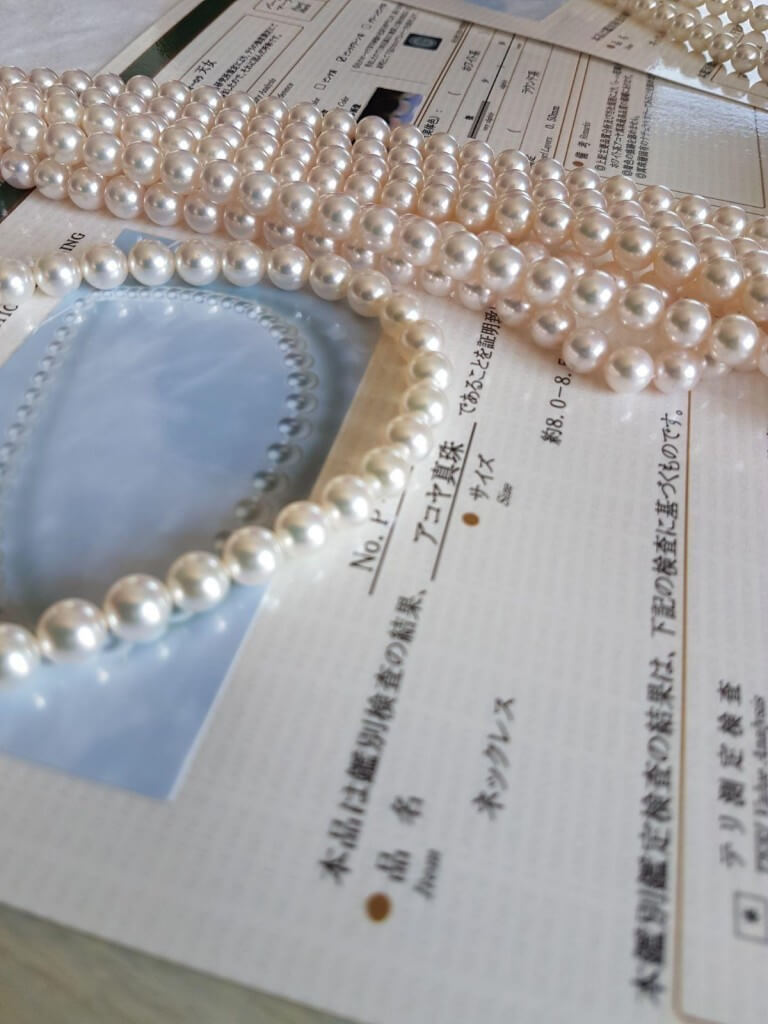 Top Quality Akoya Hanadama Pearls
Symbol of elegance and beauty, widely known for its luster and their astonishing look. Cultured and harvested only from Japan akoya oyster.
Akoya pearls are rare due to the low supply and high in demand for fine jewellery, each time only 1 or 2 pearls are produced. Fine quality ones are even rarer with blemish-free and shape, which is why they hold such high value.
As you can imagine, there are multiple factors to consider when purchasing good quality pearls. The coloring, size, blemishes, shape and luster can easily increase or decrease the price. In GIOIA Fine Jewellery, we are determined to source for the rich colour, and near to perfection pearls. Providing you with the best value pearls, without paying for high premium.
Akoya Pearl Necklace
From classic white to multicolour pearl necklace, they compliment all types of outfits and functions. White pearls are timeless and elegance, popularly worn since the 15th century, in many formal events and evening gown.
Custom made Pearl Jewellery
Everyday wear pearl stud, for casual shopping or socialising to formal elegant pearl necklace. We offer a wide options of pearl jewellery, with custom made jewellery on akoya pearls.
Looking for a unique anniversary gift? Or one-of-a-kind birthday gift? It could be a pearl pendant or customised pearl bracelet, they are equally irresistible and timeless.
Certification for Pearl Necklace 
In GIOIA Fine Jewellery, we provide you with 3rd party certification (local Singapore or Japan), for quality assurance. Such as the TEN NYO Akoya pearl, which certified by Japan Pearl Science Laboratory, with high degree of recognition and level of technology to certify TEN-NYO Pearls.