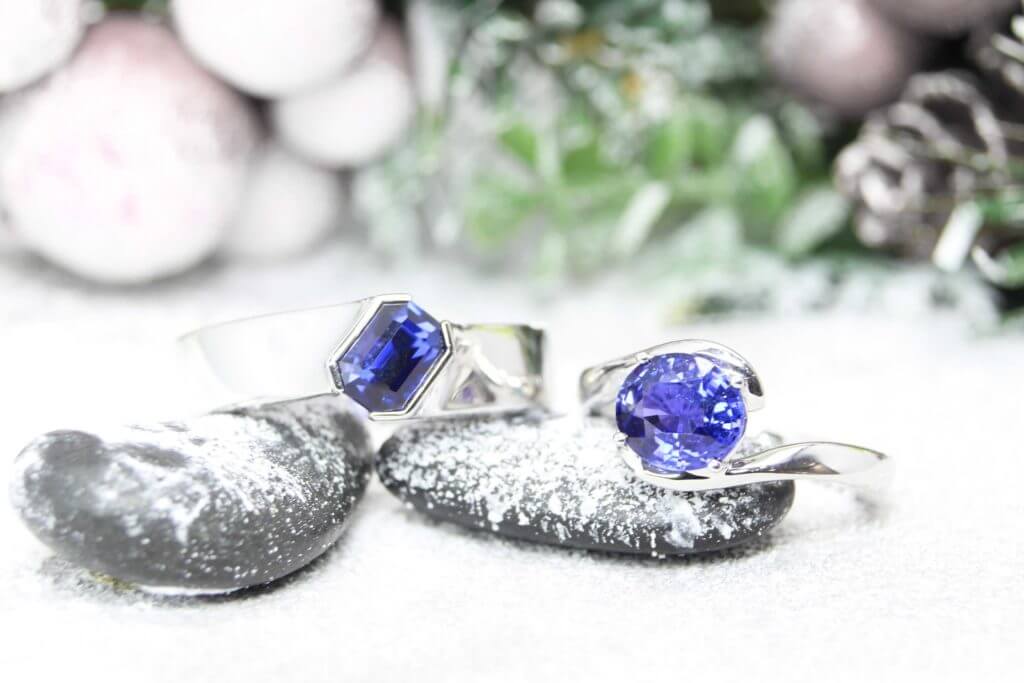 Renowned for its velvety hue, the blue sapphire is a symbol of sincerity and nobility. It is believed to bring wise judgement making abilities to the wearer. This spectacularly designed sapphire ring is not just any other ordinary sapphire. What renders it unique is its colour changing ability. This alluring gemstone changes its colour to violet under yellow light and to blue under white florescent light.
Wishing everyone happiness and love in the coming year. Have a wonderful Valentine's Day!
Unique Anniversary Ring
Graceful in design, this sophisticated ring has been custom made for a couple celebrating a milestone in their marriage. These rings have been carefully design to appear more like wedding bands for daily use and not to appear like solitaire rings. The ability to change colours and the intricate designing makes this pair one of a kind. These gorgeous rings would make an effortless upgrade to your daily wardrobe apart from being a signifier of your unwavering love for your significant other.

The elegant metal framework renders the design bold and beautiful. You would make an unforgettable style statement about your love that would sparkle through the days, months and years you two spend together. This unmatchable token of love is all you need to flaunt your love for each other.