Bespoke Jewellery
The most traditional way of suit-making is defined as a suit that has "been spoken for". Bespoke jewellery is when one piece of jewellery is created from scratch and finished as a final handcrafted masterpiece. This usually takes multiple discussion sessions, followed by penning down the conception of any design. We believe in the importance of understanding what our clients want. We share your inspiration and ideas when we collaborate on bespoke jewellery for you. A hand-drawn technical sketch will be put together for your reference, before it goes into the workshop. In every bespoke jewellery we produce, from the first stroke of the drawing to the final finishing of the jewellery, you can be assured that the entire process is personalized and memorable.
Unique Gemstone & Diamond Jewellery
Every woman deserves the most complete, unique, and jewellery designed for them that no one else wears. Natural coloured gemstone and diamond are the primary source of joy for many women and assets that many hold. Jewellery is about quality, than quantity, which is why bespoke jewellery is becoming popular and trendy.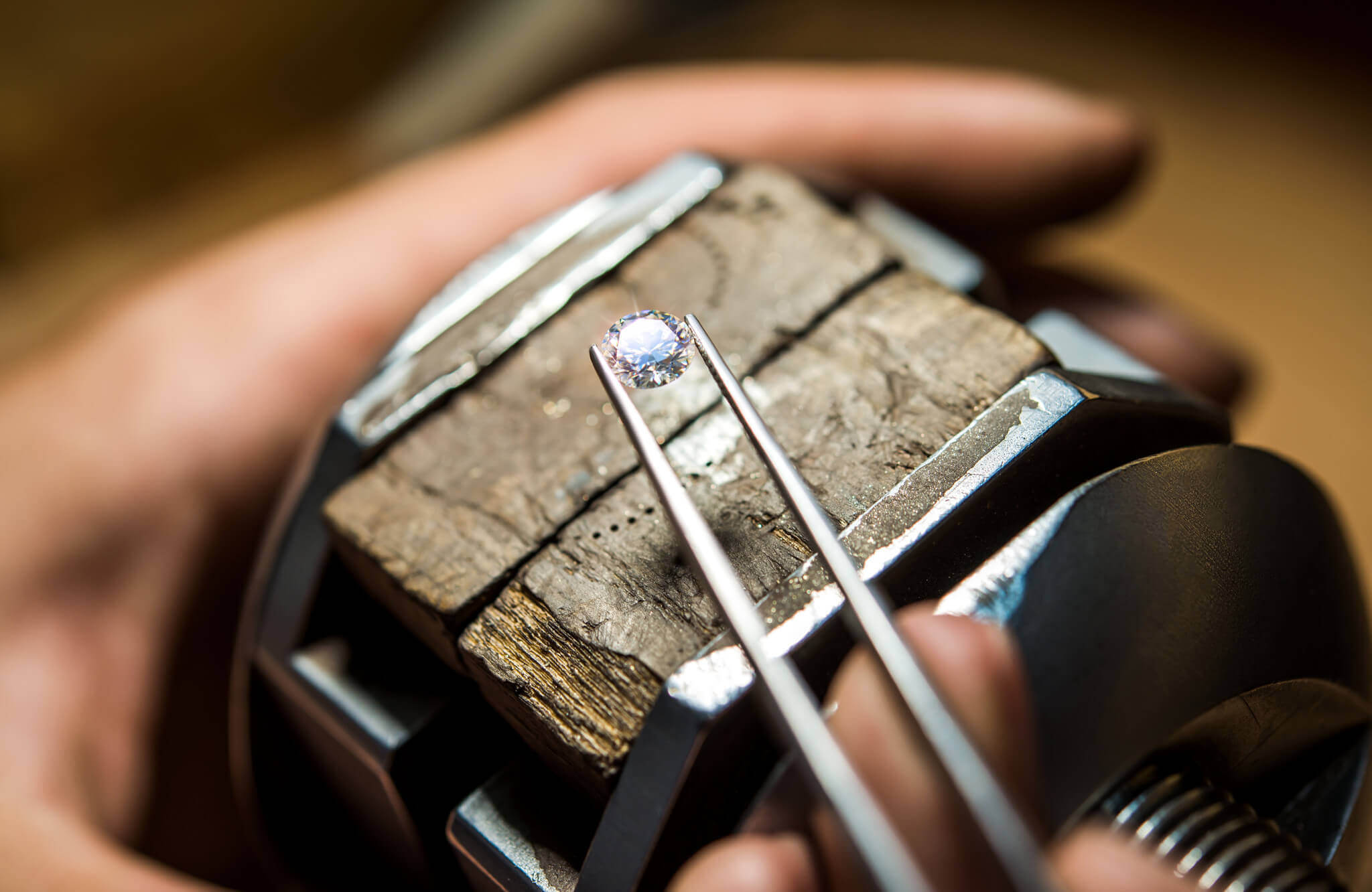 Customised a pair of Earring, Pendant, Ring or Brooch?
GIOIA Fine Jewellery specialises in designing and custom creations to suit your design needs. We have a series of bespoke designs, from earrings, pendants, rings to brooch. There is a unique jewellery design that suits every occasion. Are you looking to commemorate a memorable moment (Engagement ring for proposal or a lifetime wedding bands) or someone special? Simply in search of a truly unique piece of fine jewellery? Kindly contact us, for a private consultation with no obligation.
Bespoke Jewellery Design
Bespoke jewellery design, is created in close collaboration between our designer, master craftsman, and our clients. With the creativity and experiences, almost everything you wish for can be made possible, with no compromise on quality delivered.
Our expert craftsmen and designers have a fine sense of design and are skilled to compliment any jewellery to your exclusive style and outfit. If you wish for an extra dash of vibrance on your bespoke ring, we can craft your ring in the coloured gemstone of your choice. Be assured that each bespoke piece is handcrafted by our highly skilled master craftsman who is dedicated, and passionate about the creation of the beautiful piece of fine jewellery created.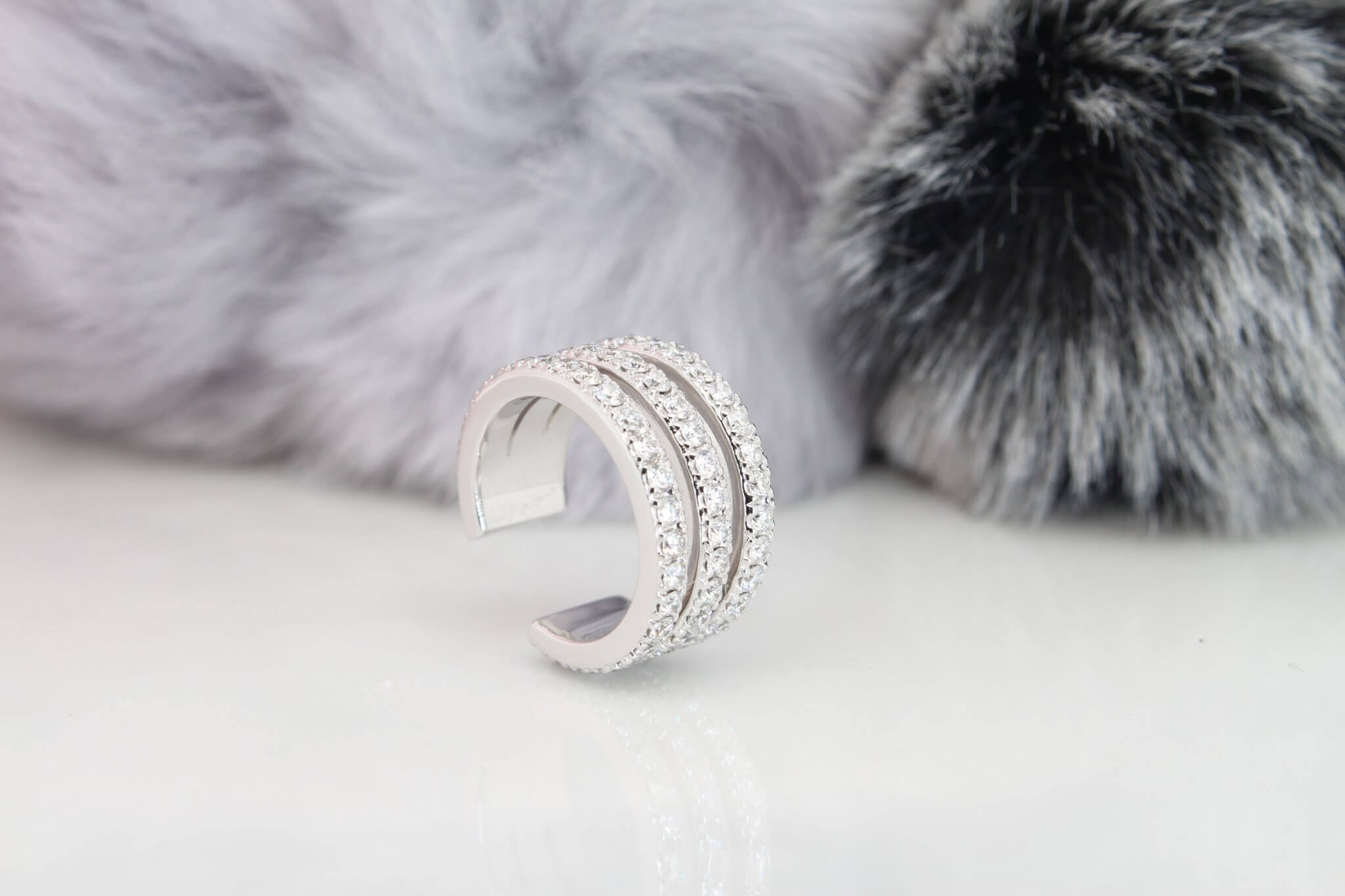 Luxury Fashion Jewellery
If you are searching for a minimalistic piece of jewellery, this bedazzling diamond earring cuff bearing a unique design can complement any attire. This bespoke jewellery can add to your personality with its intricate and elegant design. It can be matched with birthstone jewellery of your choice. A perfect piece of jewellery for both everyday wear or special occasions, this stylish earring cuff is just right for all those who don't want to get their ears pierced.
The delicate design sparkles off symmetry to ensure a sophisticated look. The classic design can elevate the charm of your attire without interfering with your garb. Whether you step out in the evening in your party gown or go on a coffee morning with your friends, you can make a fashion statement with this earring cuff.
The trio layered diamond-studded cuff with clean micro pave lines, neatly arranged on a platinum plate. Sitting adjacent to each other, the high clarity, cut and colour of the diamond makes it a signature jewellery piece. The round diamond not just add a character to the earing but also render them as precious pieces for your jewellery box.
In GIOIA Fine Jewellery, it is not just a purchase of jewellery, we believe that the jewellery should be customised and couture to your style. This luxury fashion earring cuff is just one of our many customised jewellery crafted. More of our latest update in the Highlights. Visit our local Singapore boutique store at International Plaza, to view our different collections of jewellery today!