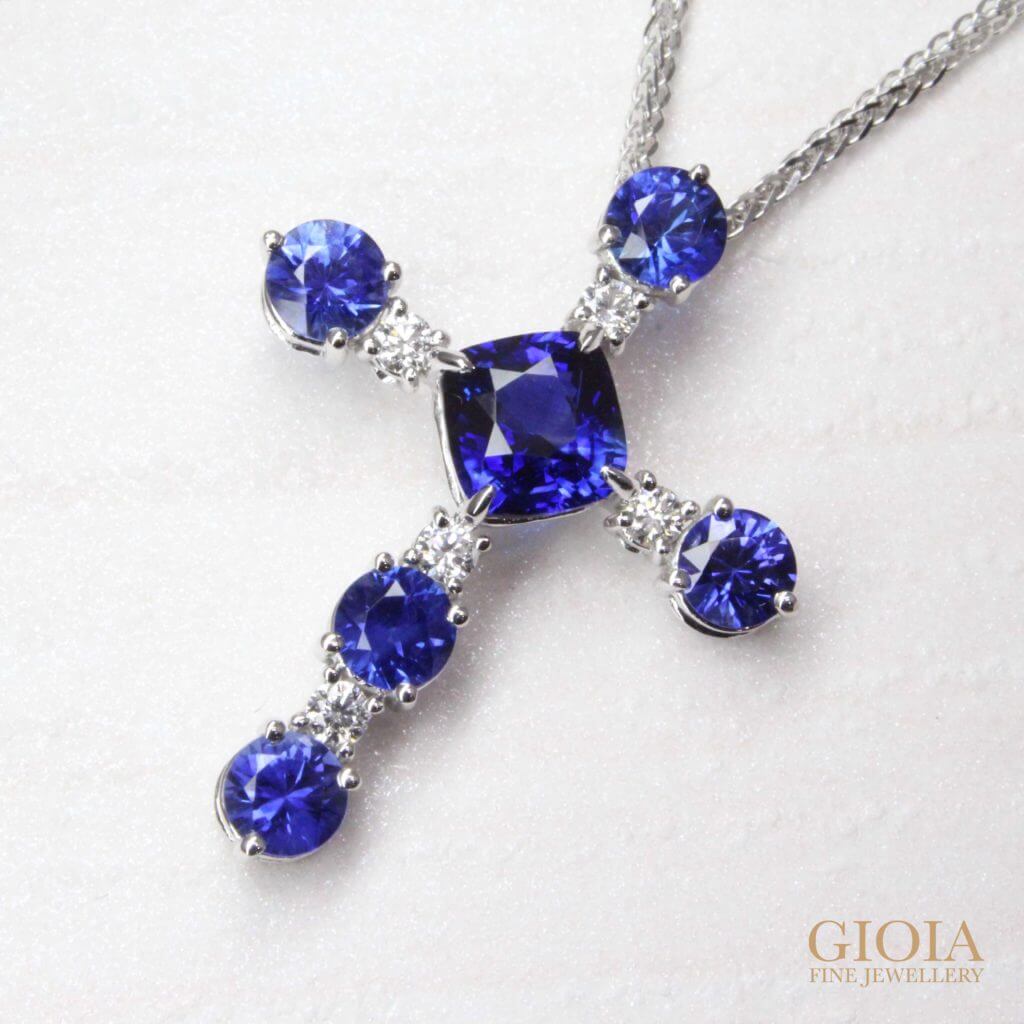 Customised Sapphire Pendant 
A beautifully customised pendant, this push-present is a sweet reminder of how affectionate the partner is towards the wife. This pendant serves as a reminiscence of a healthy and growing family. The structure of this unique gift also resembles faith and religion, where the couple together embarks on a journey to happiness and prosperity through the means of trust. The man fittingly chose diamonds and blue sapphire to compose the overall look of the pendant.
The five round blue sapphires represent the lovely family of the couple and their three precious children. These five gems surround the large cushion cut blue sapphire, which is unheated and vivid. Its bright luminosity is alike the other five round gems as well as the brilliant diamonds alongside these gems. Treasuring the preciousness of the family, the pendant is magnificent altogether.