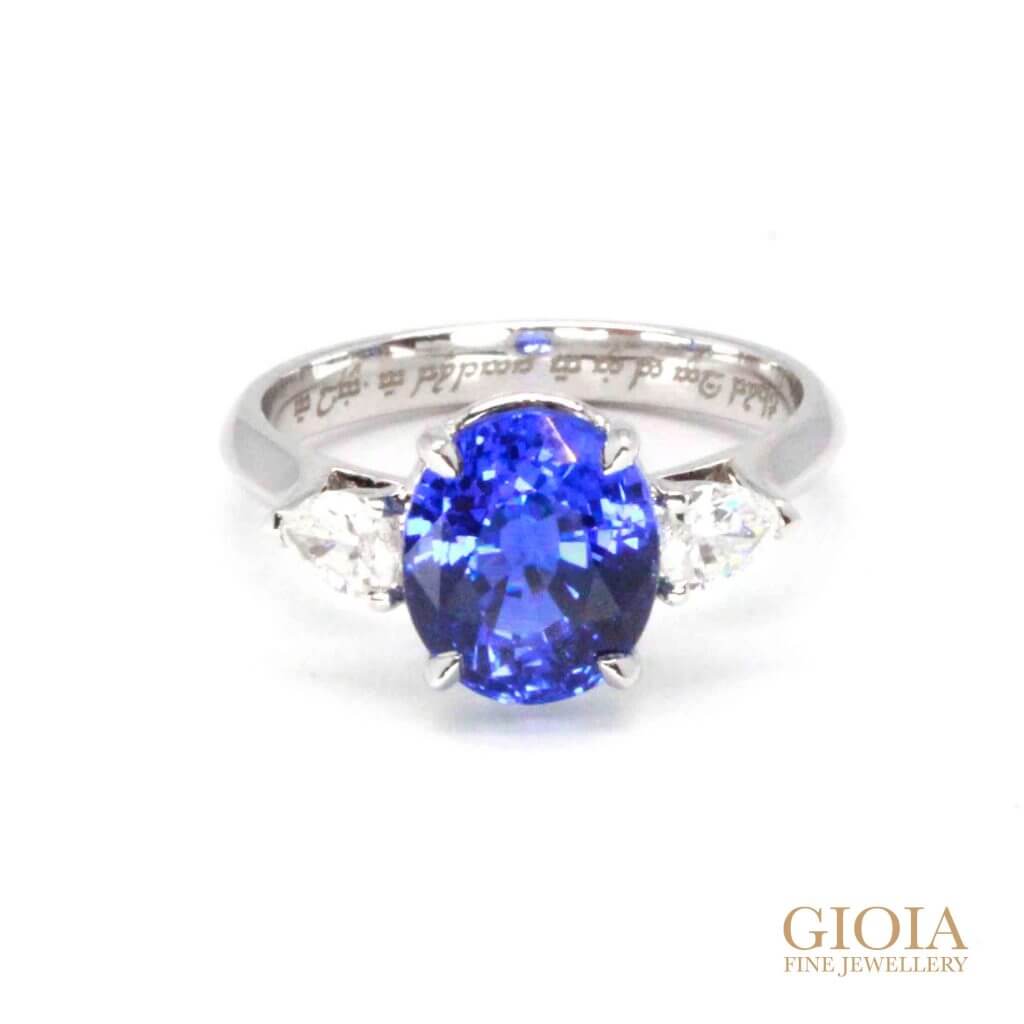 It's our pleasure to be part of your wedding journey!
Congratulation and wishing Paul and Diana a lifetime happiness and blissful marriage!
Customised Engagement Ring
When you love someone, you wish to give them the best in their life that will make them feel special. Customised an engagement ring, that encompasses the adoration and love you feel for her. The unheated blue sapphire ring, has a pear-shaped diamond on either side that makes it exquisite. The brilliant hue of the gemstone will accentuate the beauty of the ring that catches everyone's eye.
The perfect way to profess your love as the design radiate the personality in her. The unique pear shaped diamond, is used in the creating the stunning design, that has an enthralling effect. Breaking away from tradition design, is a part of the trilogy wedding engagement ring by us that is perfect to start your new life.
The ring is a reflection of the wonderful moment, you enjoyed together that will stay in the memory forever. This ring is a fine jewelry statement, as the blue sapphire bring out the grace in a woman.