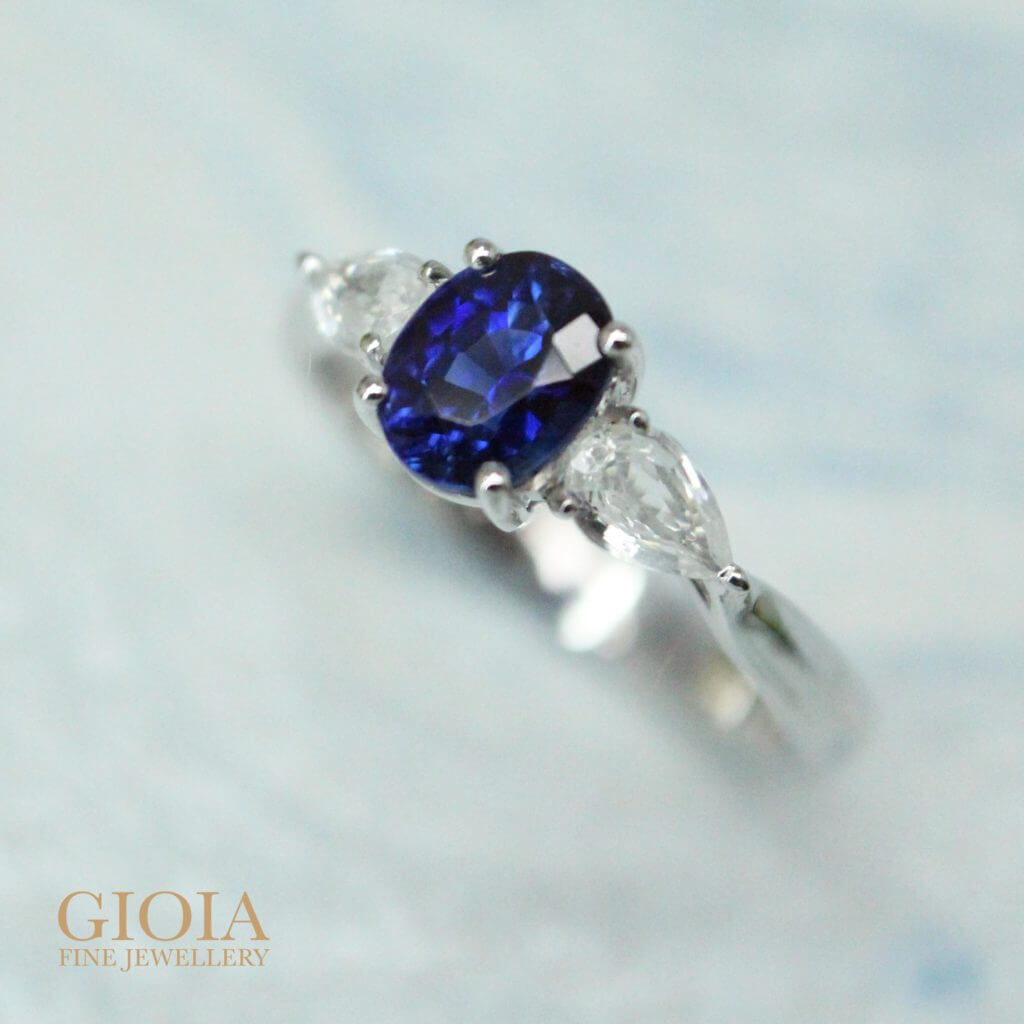 Congratulations on your new journey together! Wishing both Freddie and Faith happiness and joy each day.
Customised Wedding Ring 
Something is definitely different about this wedding engagement ring. Featuring a vivid Royal Blue unheat sapphire, in PT950 Platinum gold, custom set with pear shape white sapphire on both the side bands. An unusual wedding ring that struck with love at first sight, it does not necessary have to be designed or lined with diamonds. Instead it can be set with sapphires, with the contrast of white and blue which brings out the colour of the main gem.
An extra bling to her accessories that would always shimmer in her dark days, reminding her how perfectly cut your love is that it was able to be fitted into a ring as gemstones and to glow on her finger.