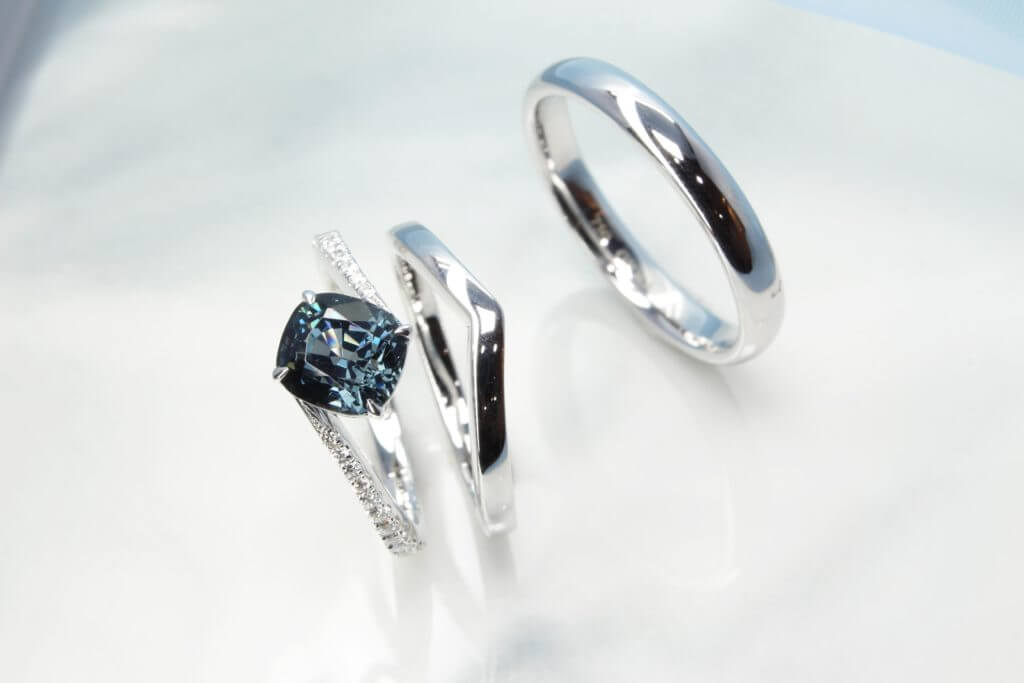 This alluring wedding ring has been customised for a couple after an intense brainstorming session. Both of them were present during our gemstone and design selection. Wanted to have a memorable and unique way to start their marital life together. The ladies ring features a bluish grey spinel gemstone that is increasingly popular in recent years. This single reflective gemstone exudes sheer brilliance and looks nothing less than captivating owing to its bright colour.
Customised Wedding Rings
The unique brilliance similar to diamond and the resplendent shade consisting of a bluish and greyish colour make it a unique choice for a wedding ring. The wedding band was designed in a "V" shaped band to stack seamlessly with the proposal ring. The men's wedding band has been customised to pair with the ladies ring to perfection.
Delicate in design, not just the stunning spinel ring but the entire set is surely going to make your jaws drop. The subtle gem is surrounded by dazzling micro set diamonds on both the side bands. The classically elegant wedding ring set is surely going to captivate the hearts of the onlookers.