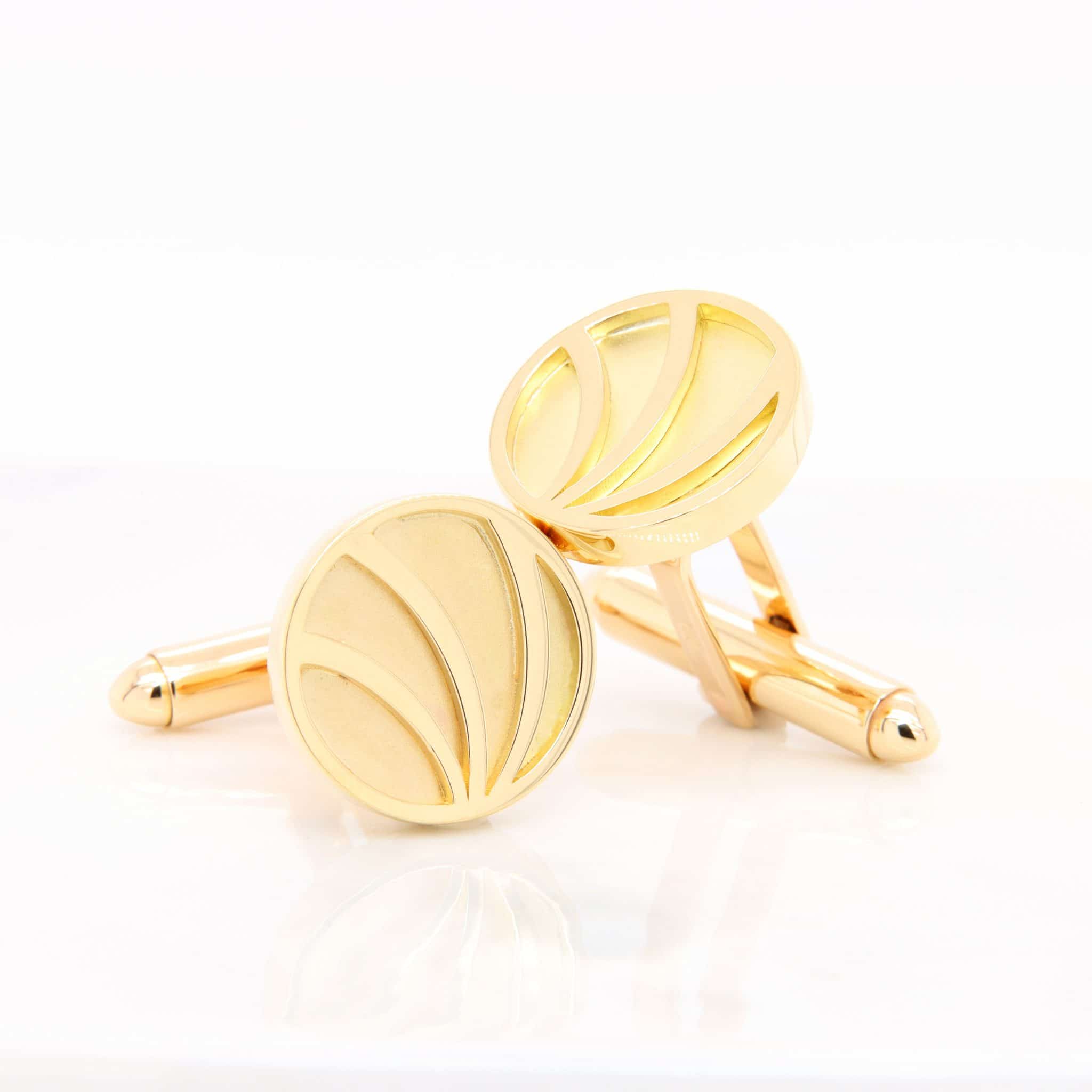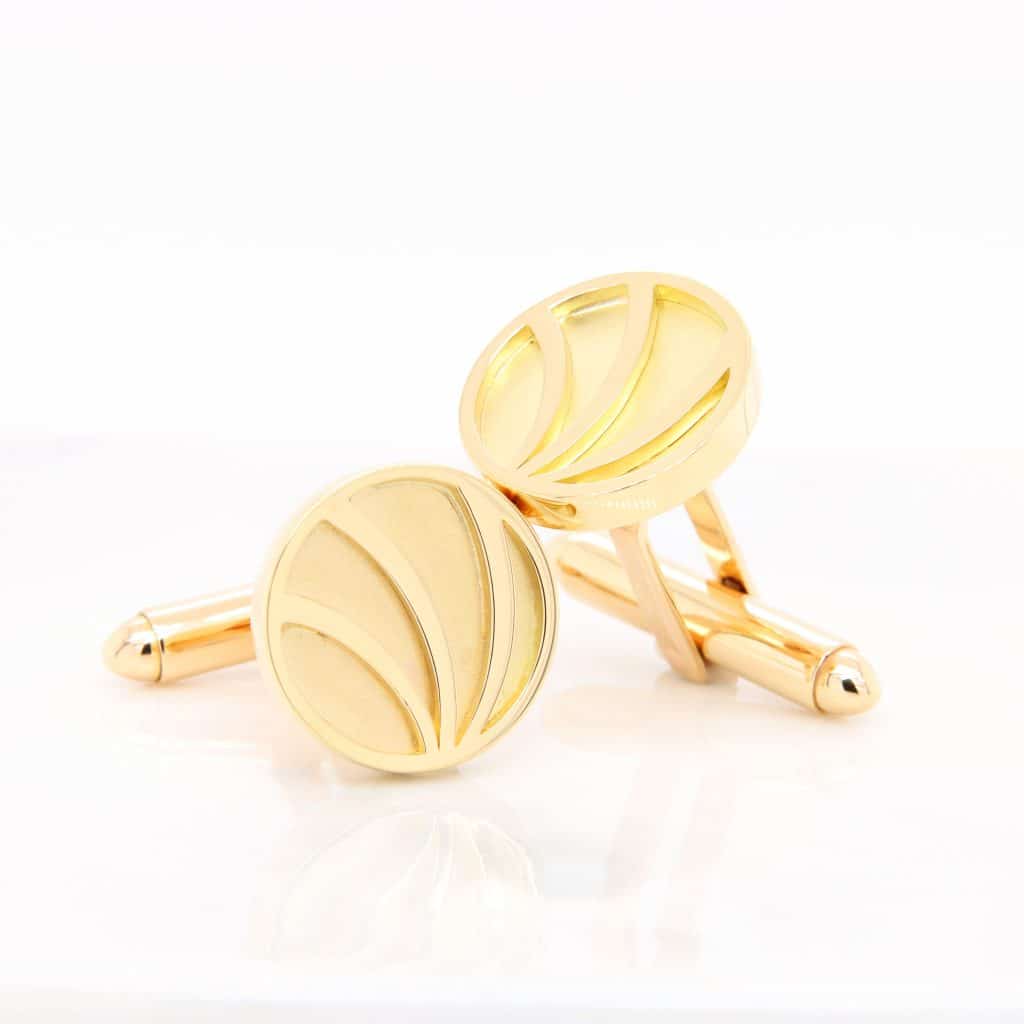 Cufflinks & Signet Ring Uniquely Crafted in Yellow Gold
Personalised Traditional Style to Modern Jewellery 
A dash of flair is good for everyone, irrespective of gender. Investing in a piece of bespoke jewellery that complements the masculine and feminine aspects of grace is worth it. While luxury watches are a common feat that men love to flaunt on their wrists. you can definitely find something unique to accessorise your corporate formal wear. Certainly, highlight your cuffs with a set of uniquely styled cufflinks and signet ring.
Gold Cufflinks Men's Jewellery
Statement Gold Jewellery with Impactful First Impression – Gold Cufflinks
These contemporary circular cufflinks in golden and yellow lend a dapper look. The gold cufflink offers a sophisticated and impactful feel to complete your guise by befitting the corporate attire. Wear it to a business meeting or your first date; the statement jewellery piece is sure to leave a lasting impression. The deluxe pair of cufflinks is a perfect addition to your wardrobe as it will add to your personality and professional look.
Gold Cufflinks and Signet ring designs have evolved over the decades. The demand for them has never been seen slowing down. Usual formal shirts with jackets and suits in black, grey, and navy come across as dull or plain. Moreover, it cannot actually indicate your taste of style or personality. This is the reason why accessories such as Cufflinks, Signet, Lapel Pin and Tie Bar, are becoming a unique way of showcasing your style and fashion. From wedding celebration events to corporate functions, the right style of Cufflinks and Tie Bar can impart a true touch of luxury and elegance to your way of styling.
Personalised Cufflinks Jewellery
Personalised design of the cufflinks with rare coloured gems or a birthstone is unique and special. The one-of-a-kind men's jewellery not only showcases your personality but also your trendy style in fashion.
Gold Signet Ring Men's Jewellery
Prominent Ring that Signifies Family Heritage – Gold Signet Ring 
Signet ring to be worn on the pinkie finger. Used as a seal, in the western, it is a personal signature, the "gentleman's ring" is one of a kind. In particular, an accessories ring with rich history and once an essential part of the culture. Without a doubt, the signet ring is set apart from any other men's accessories jewellery, as a significant tool akin to a signature.
A striking gold signet ring on the pinkie can be easily notable. Relate to family heritage and heirloom rings for generations, it reconnects to family tradition with its symbolic logo or engraved. Traditionally, a gold signet ring symbol can be a name, initials, family crest or series of letters, or messages. However, a personalised signet ring can be embedded with individual birthstone jewellery.