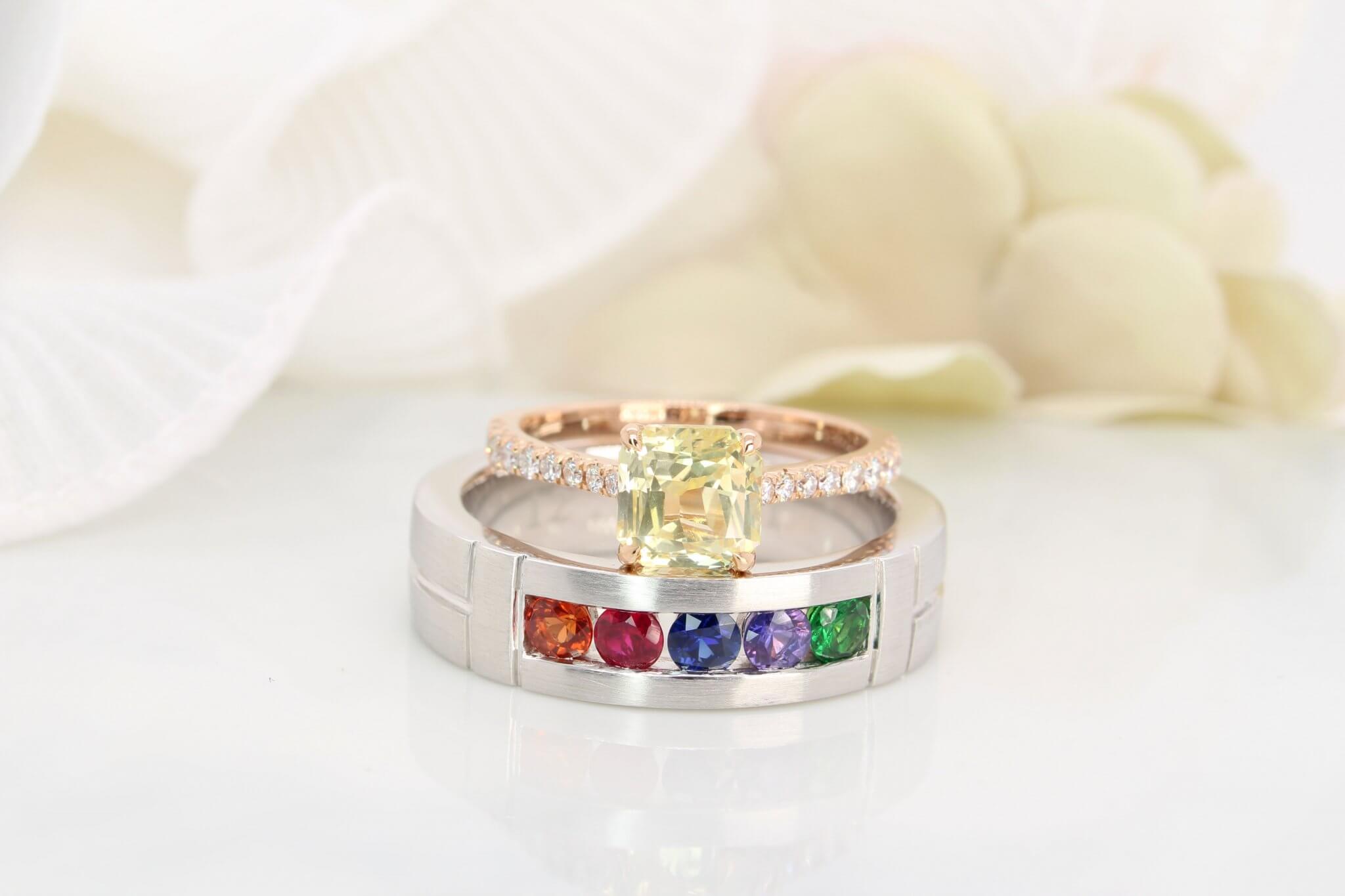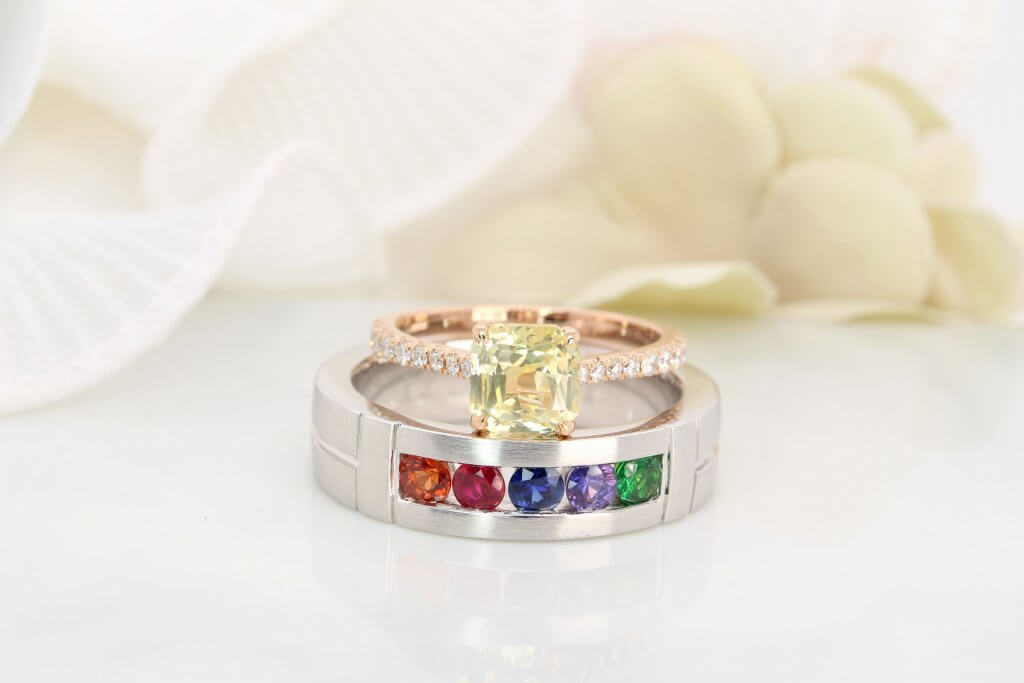 Yellow Sapphire Wedding Rings & Platinum Multi-colour Gems Band
Personalised design with both couple initial on the side of the yellow sapphire wedding ring. The unheated sapphire as part of the yellow gem to the multi-colour gemstone in the platinum wedding band. Making this unique yellow sapphire wedding ring and platinum band a perfect match.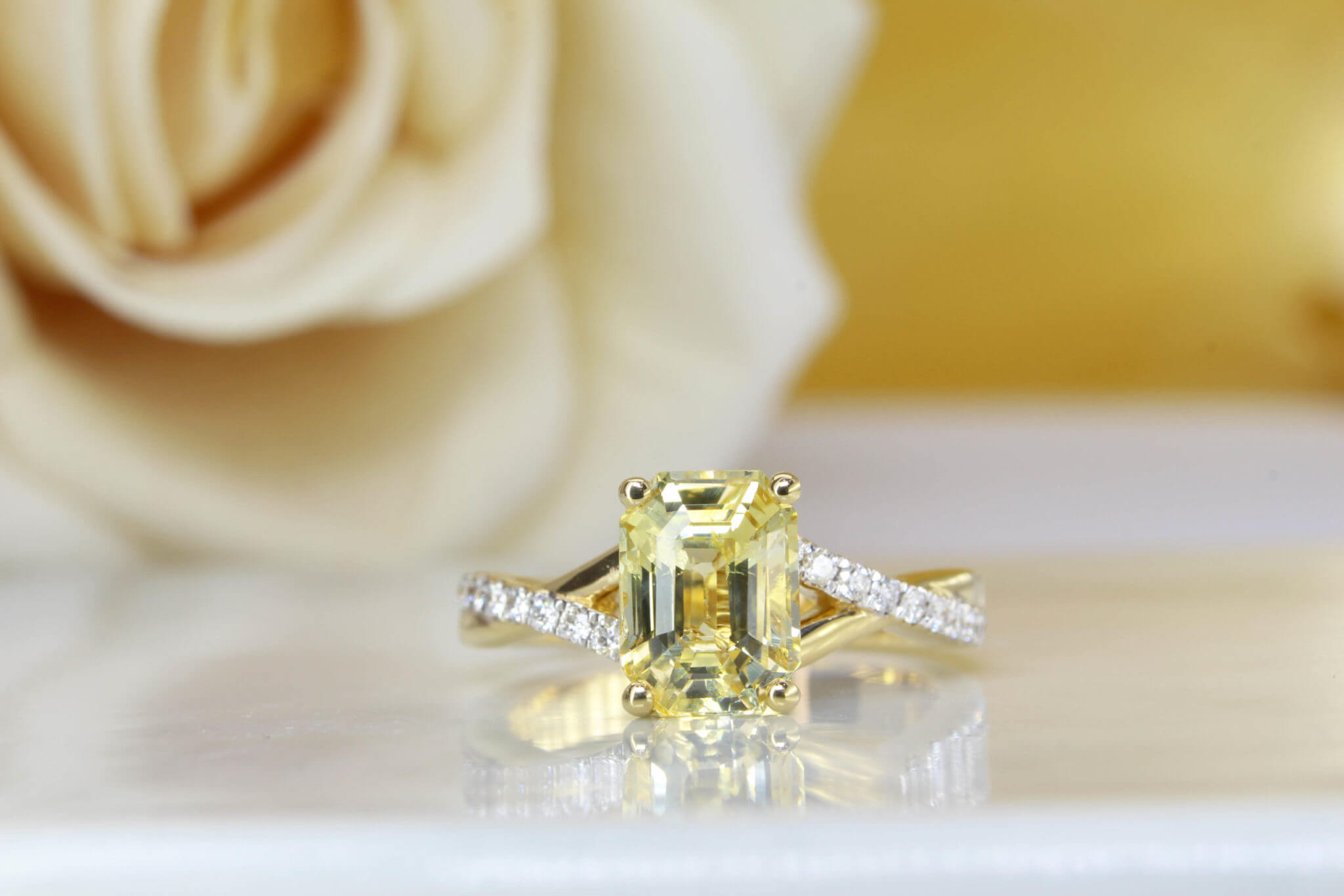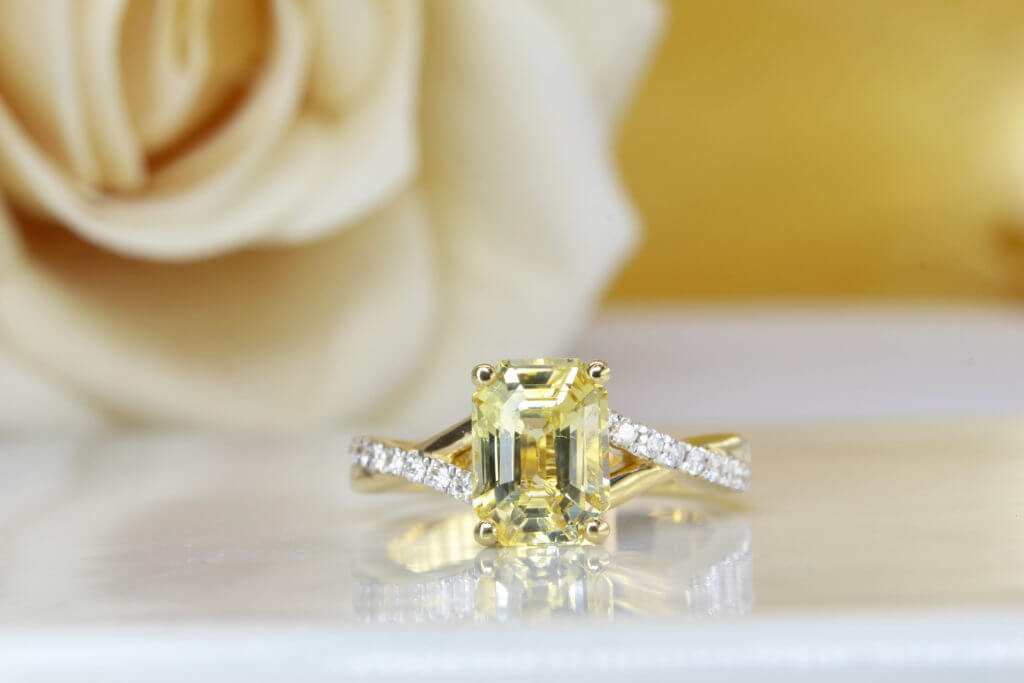 Bound to become an instant favourite, this yellow sapphire ring in emerald cut shape with cut corners is simply attractive and elegant. The durability and beauty of yellow sapphire has turned them into cherished possessions. The colour yellow is associated with bright warm sunny day and represents cheerfulness. The gems used in this engagement ring design features subtle shade of yellow. Moreover it is not too pastel with no heat enhancement. 
Sapphire Wedding Ring
This customised ring elevates every attire you can flaunt, not just for its rarity, the overall design of the ring is one of a kind. The unheated sapphire has a prominence of its own being a rare offering. The crossover of pave round diamond plated in white gold with yellow gold band on the side packs a massive visual punch. Classic simplicity defines this setting as we designed it in a mixed of yellow gold and white gold showcases the enchanting refinement of this elegant design.
A glamorous complement to her classic aesthetic, this yellow sapphire and diamond ring is all about sophistication. Created in yellow gold, this resplendent design exudes a timeless style with the polished shine of the central gemstone and the magnificent diamonds used in the designing. This sapphire engagement ring is more than what your beloved can imagine. Fashioned in enchanting style, this exquisite ring would celebrate every chapter of your incredible love story. Celebrate love with this unique design which is as unique as your love.