Customised Bangle Jewellery
If you have been longing to flaunt customised jewellery from the finest artisans, you might want to look closer at this pair of intricately designed bangles. Bringing the best of both worlds, these dazzling wrist bangle jewellery represent the water and the earth elements. Bespoke bangle jewellery can be treasured as heirloom jewellery and passed down to generations.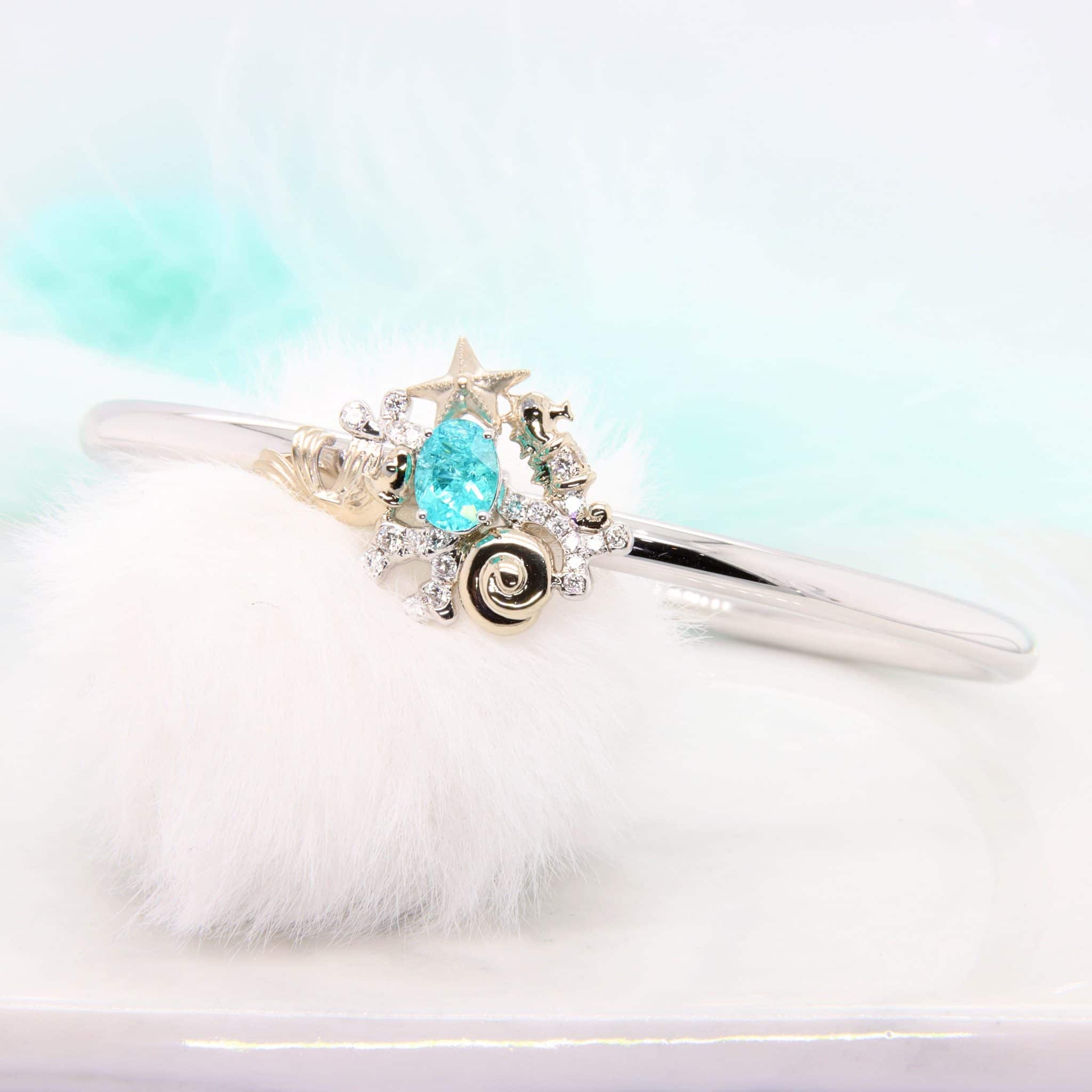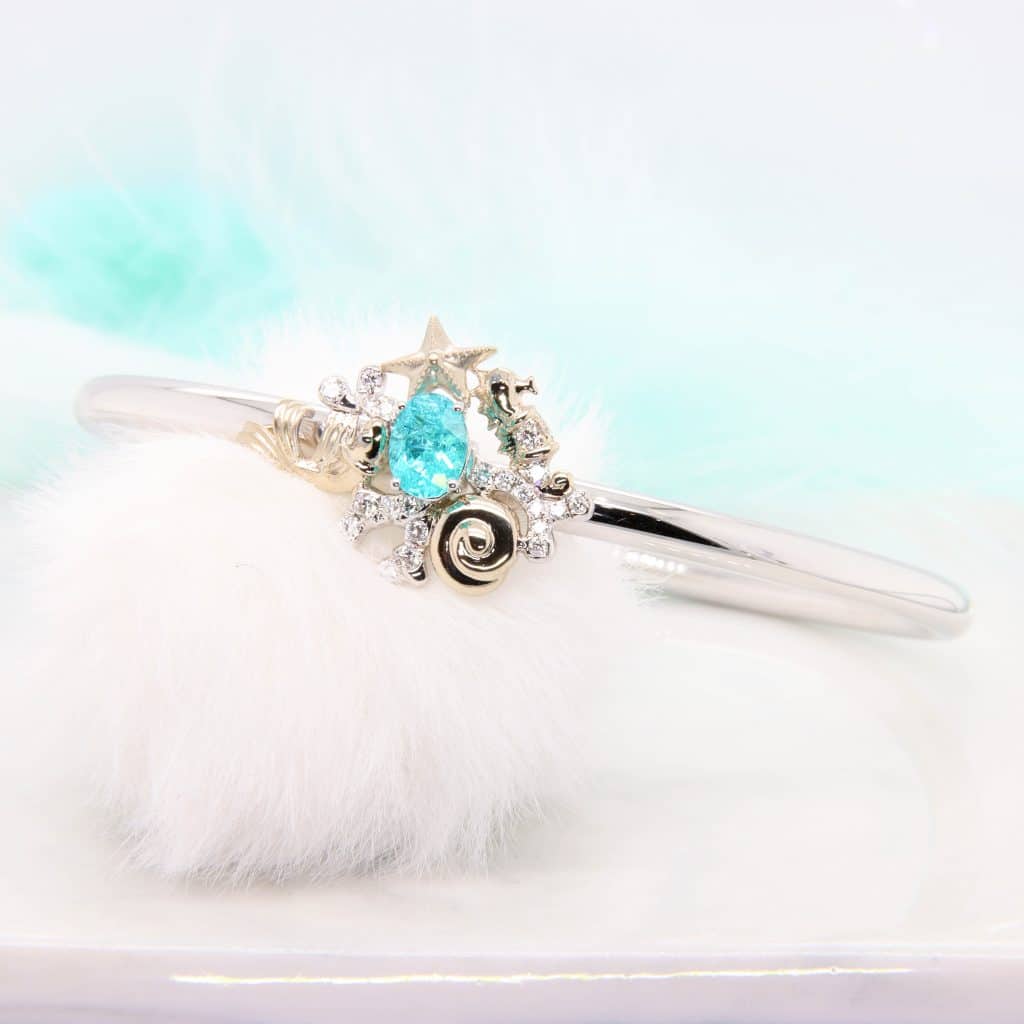 Ocean Undersea Bangle Jewellery
Paraiba Tourmaline Gemstone Bangle, Customised with Ocean Marine Creatures
The white gold bangle is adorned with cool blue oceanic elements. The Brazil Paraiba tourmaline in neon, the starry ornamentation representing the marine fauna and the superb shimmery detailing makes this bangle a bespoke statement piece.
The subtle yellow starfish, the seahorse for good luck, the rare marine coral, the spiral seashell. The Atlantic ocean fish mould these fantastic underwater creatures into a stellar ornament. The luxurious classic bracelet can complement any outfit and occasion. The finesse of this ornament translates this wrist ornament into a fine piece of jewellery. 
Flora Garden Bangle Jewellery
Padparadscha Sapphire Bangle, Customised with Mother Natural Inspiration
This elegant rose gold bangle dotted with precious stones breaks the metal monotone. Padparadscha sapphire is known for its unique colour shade resemblance to the lotus flower. Sprinkle of rose gold combined with a pinkish-orange padparadscha sapphire, this piece of jewellery is one of the finest designs that epitomises creativity and craftsmanship.
The honey bee engraved in golden yellow and the butterfly perched on the graceful lotus flower balance the bold and beautiful elements of the bangle. The rose-gold band, the artistic detailing and the cluster of diamonds elevate the refinement of this creation.
Are you looking for a suitable bangle to accessorise your best friend's wedding attire, or do you want to gift your beloved versatile jewellery? The overwhelming floral detailing in the ornate garden theme is a sure eye-catcher.
Bangle jewellery can be created with rare unique coloured gemstones such as the Paraiba Tourmaline and Padparadscha Sapphire. Besides that, it can be designed with modern geometric to art deco inspiration. Last but not least, personalised design customised with family birthstone bangle makes a unique and sentimental piece.