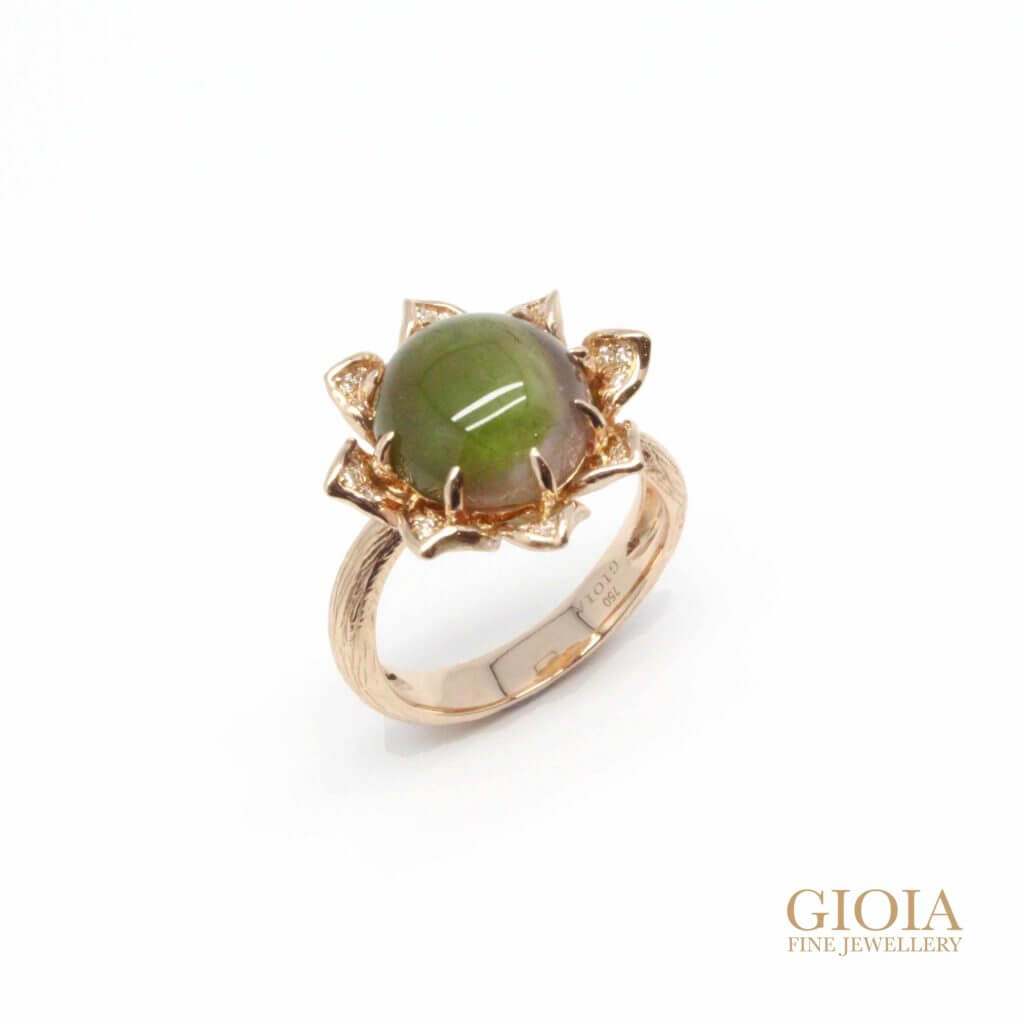 Bespoke Natural Flora Collection
Cabochon Bi-colour Tourmaline with Cat's Eyes
Tourmaline that display two or more distinctive colours, known as Bi-colour tourmaline. An unusual Tourmaline gemstone with combination of Cat's eye effect.
Inspired by the natural flower, ring band resemble the stalk of the flower. Hand drawn design and handcraft in 18k(750) rose gold, custom made with round brilliant diamond, on each flower petal.
Not sure whether you prefer a customised engagement ring, design with halo set diamond, or more complex one? Share with us the design, you came across in the web or you have in mind today! In GIOIA Fine Jewellery, from customised wedding bands to traditional jade. All design is made possible with dedicated craftsmanship!