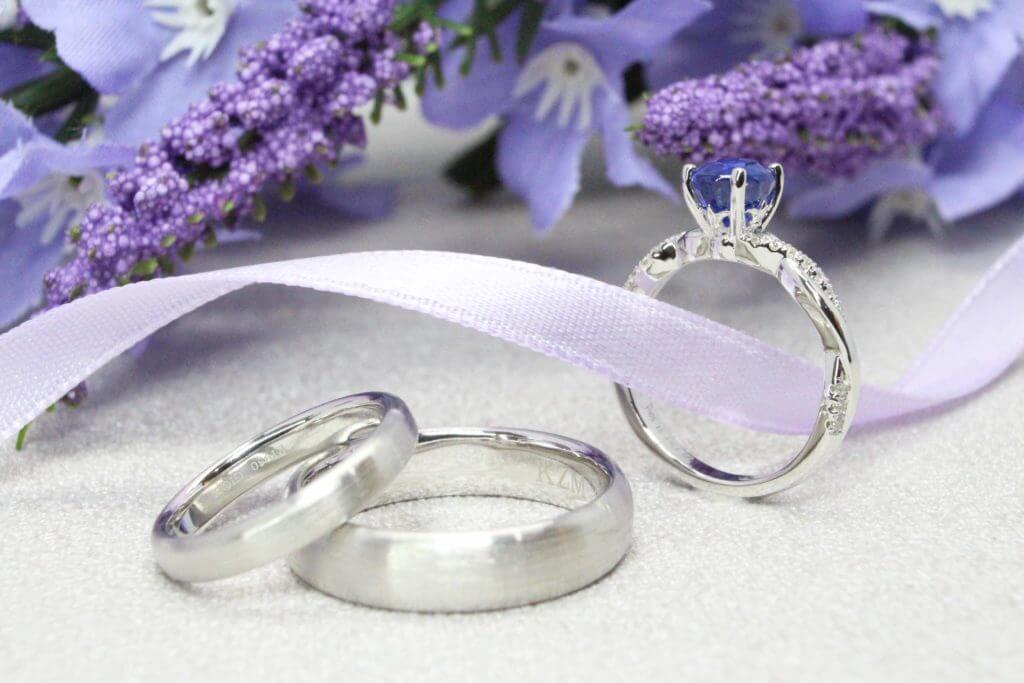 Are you fond of blue shades but detest the intensity? Here is a gemstone featuring vivid cornflower blue which is one of the most popular colours. It is highly saturated blue which gives out a neon glowing shade. It may not be as deep as royal blue but has more attraction and brilliance. This shade of blue sapphire has become the most sought after shade, which also makes this gemstone a rare one. This cornflower blue sapphire is unheated, without any enhancement in term of colour and clarity. This sapphire wedding ring was customised by a couple together along with wedding bands. If you are fond of sapphires, then this would certainly become your fast favourite.
Customised Wedding Rings
The wedding bands look simple yet are quite unique, they appear to be plain bands. This pair was design and handcrafted in platinum with a fine brush finishing. This has imparted it a much texture feel. A classic yet stylish choice, these elegant bands are just perfect for everyday wear. This truly mesmerising set of wedding bands and the wedding ring is truly a practical design. The bands are plan and can be worn every day. Overall, the design brings into life the expectations of the couple who opted for the set.