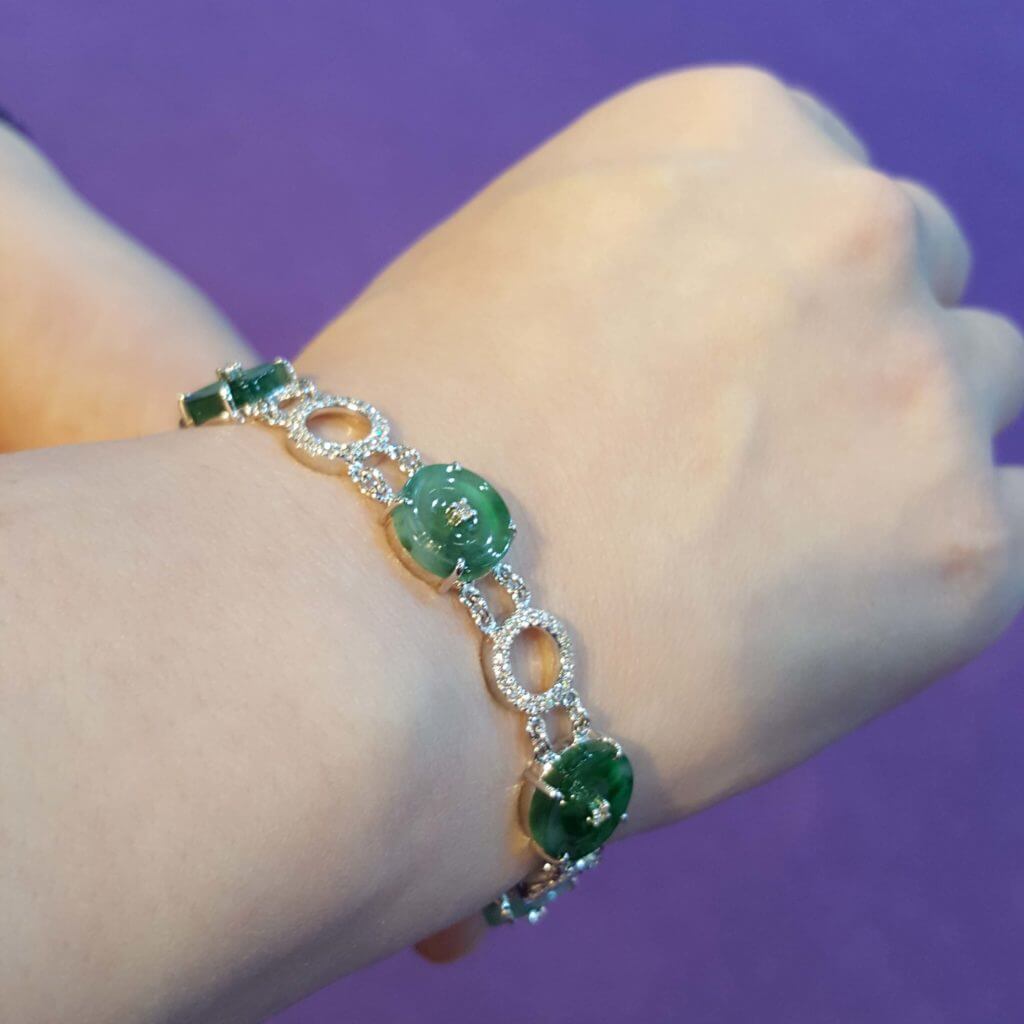 Oriental Green Jade Bracelet
Every piece of round jade, has its own unique vein. Natural grade A jadeite, good transparency and intense green. Oriental and elegant bracelet, set with brilliant diamond.
This lovely bracelet is sold, before we even post online. We have one last pair for earring!
Every design is truly unique and one-of-a-kind. In GIOIA Fine Jewellery, it is not just a purchase of jewellery, we believe that the jewellery should customised and couture to your style. More of our latest update in the Highlights.