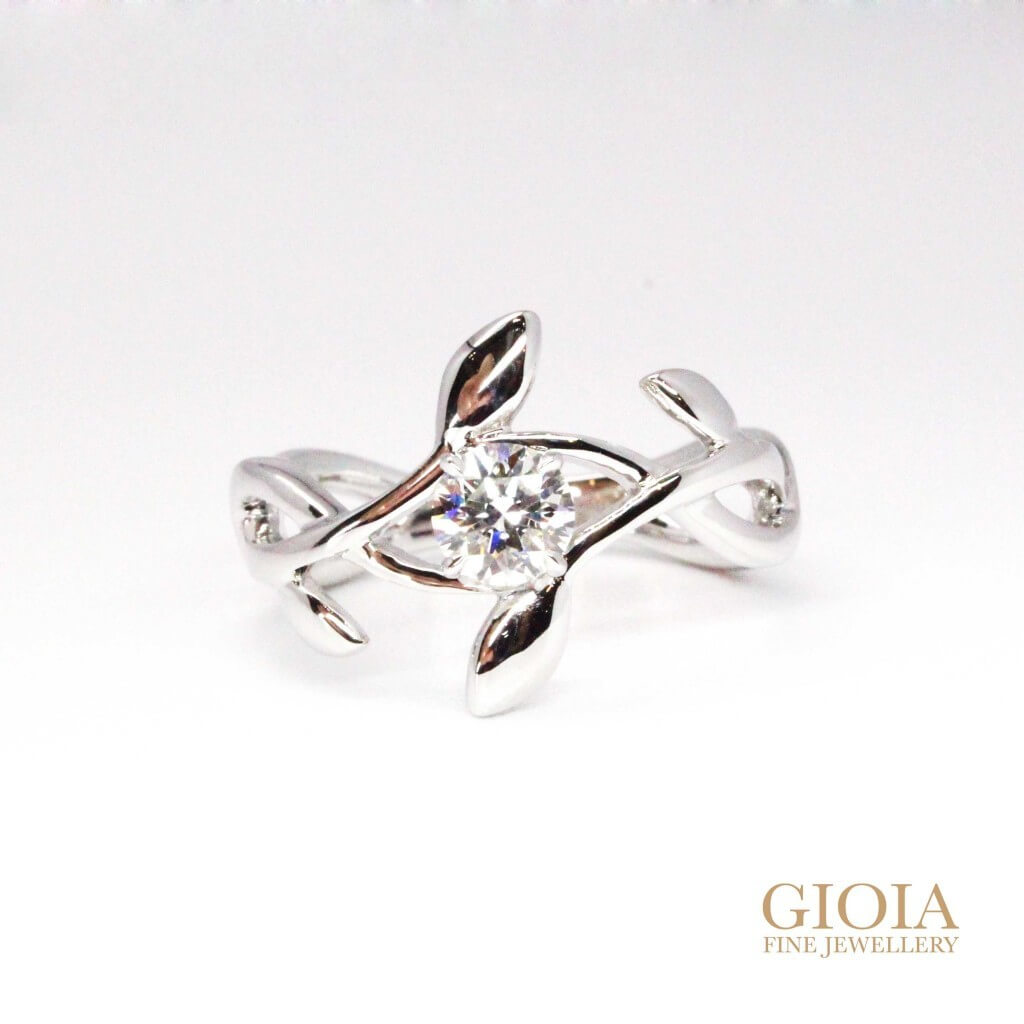 Congratulations and warmest wishes for engagement!
We wish both, Bernard and fiancée lots of love and loads of happiness on this new chapter of your lives. Happy engagement!
One-of-a-kind Proposal Ring
Symbolize acceptance of a marriage proposal, commitment, love, and concern. Inspired by the twist and band of natural leaves, with a round brilliant cut diamond. Truly unique piece of personalised engagement ring, that stand out the crowd.
Extraordinary Experience
Looking for a unique proposal ring than a solitaire ring? The experience of custom made a wedding engagement ring is fulfilling and memorable journey. It is even possible to include your fiancée in the decision. The journey of everlasting love begin here at GIOIA Fine Jewellery. More of our latest updates in "Highlights"!