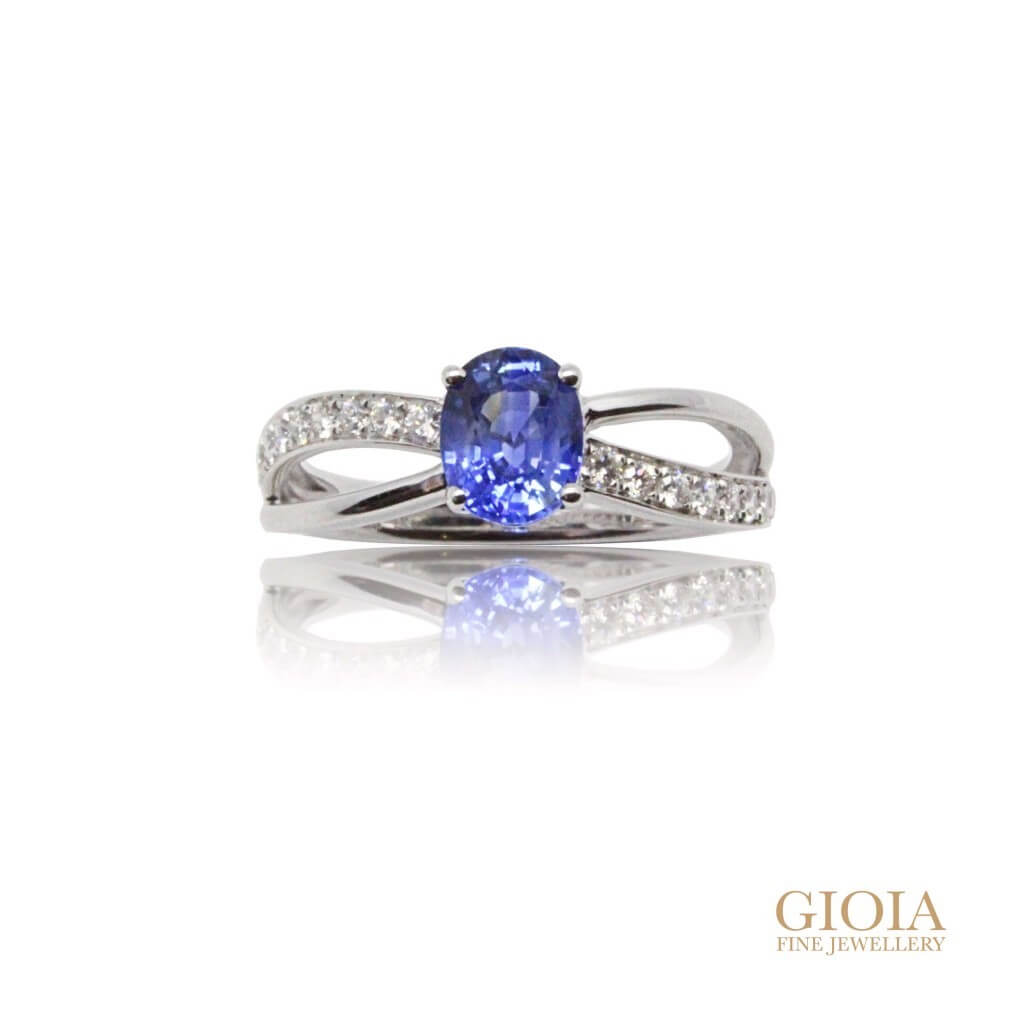 Unique Blue Sapphire Ring
There's a saying, sapphires are a girl's best friend.
Vivid blue saturation sapphire, customised in criss cross double band ring with brilliant diamonds.
A personalised design to suit your ideal gemstone.
We are so thankful to see the joyful smile in you! Thank you Shermaine.
Every design is truly unique and one-of-a-kind. In GIOIA Fine Jewellery, it is not just a purchase of jewellery, we believe that the jewellery should customised and couture to your style. More of our latest update in the Highlights.