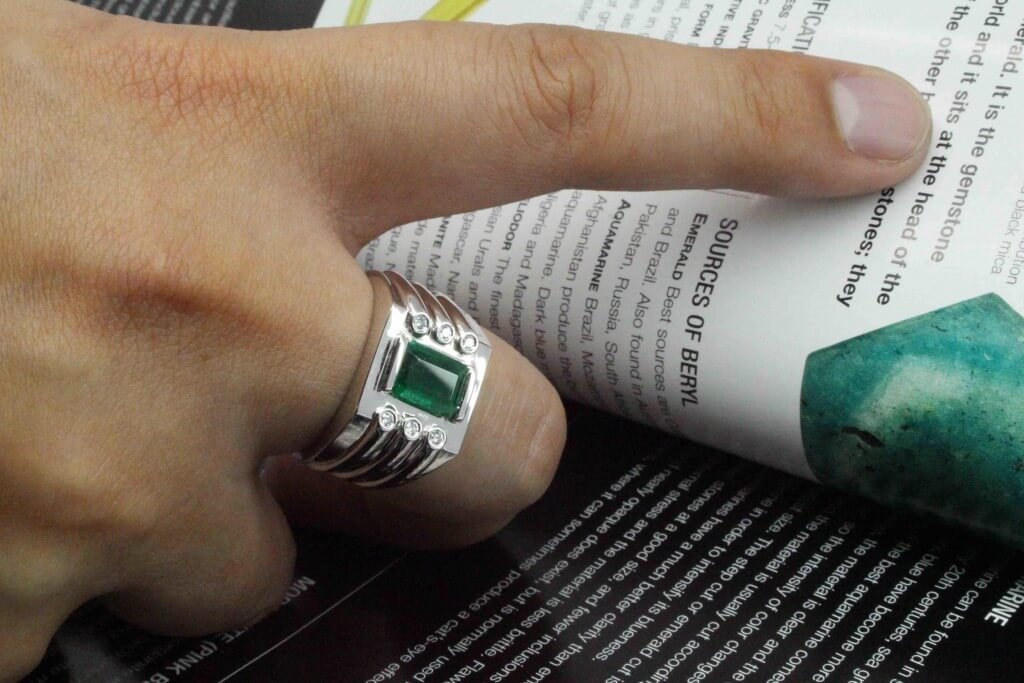 Unique & Modern Bespoke Men's Ring
2.18ct Zambian Emerald, set in half bezel and round brilliant diamonds in full bezel setting, with (750) 18k gold. A fine gentlemen ring with a touch of luxury. Custom made to the wearer's birthstone and fengshui element.
Design from sketch and handcrafted, absolutely stunning for daily wear. With our Bespoke collection, all design and idea is made possible! Share with us your inspiration and design in mind today!
In GIOIA Fine Jewellery, we have a wide range of coloured gemstones and grade A jade. Every piece of fine jewellery, tells a unique story. More details in Highlights!