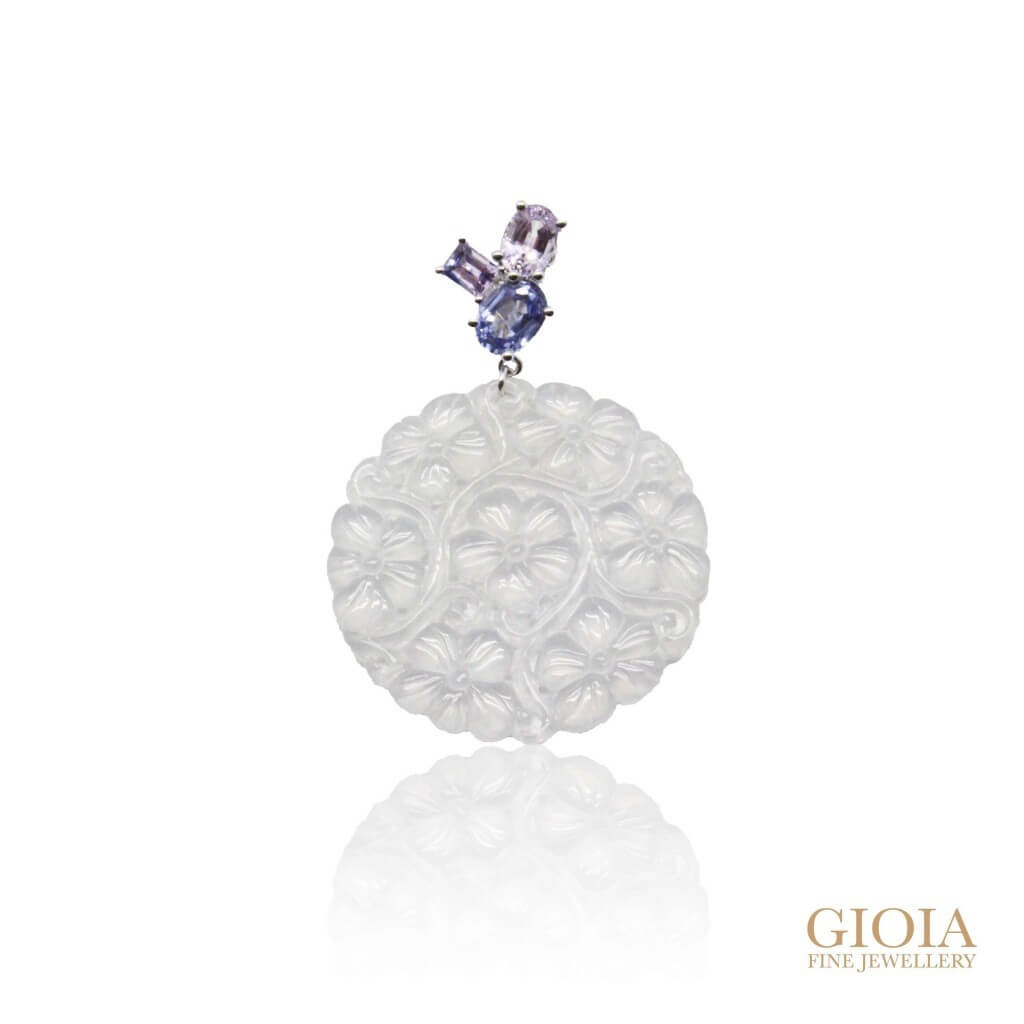 Icy Jade Pendant
Cross design with existing spinel gemstone with icy jade. Fine handcrafting and good translucency on the natural icy jadeite that caught magdalene's eye. Natural jade are treasure that last for generations. The beautiful pair of icy jade is an eye-catcher.
There is no boundaries when we do bespoke and customised jewellery. This was meant to be a pair of icy jade earring. In the world of bespoke jewellery, we can design into two different pendants. Throw away the conventional thoughts, precious stone and jewelleries are meant appreciate, as long the wearer enjoy wearing it.
Grade A Jadeite are hard to find in the market. For quality assurance, do request for a third party certification. In GIOIA Fine Jewellery only grade A Jadeite is display and sold in your shop. We do not sell B or C grade Jadeite. Any jade found to be none grade A jadeite, we will refund in full.
Every design is truly unique and one-of-a-kind. In GIOIA Fine Jewellery, it is not just a purchase of jewellery, we believe that the jewellery should customised and couture to your style. More of our latest update in the Highlights.