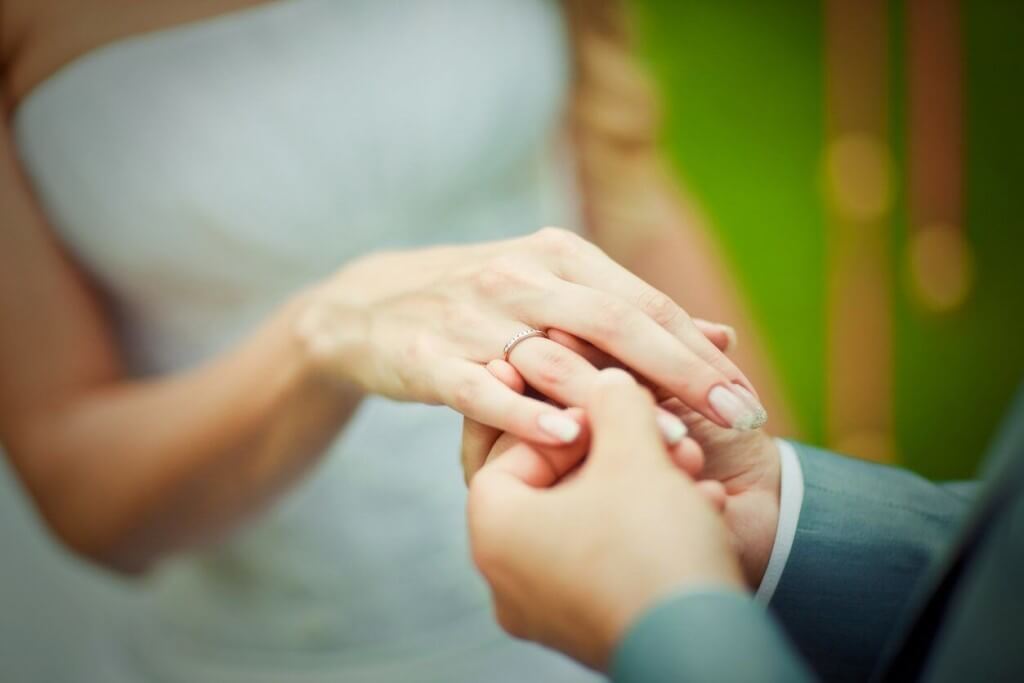 A Bespoke Customised Wedding Bands -Because It Matters
After a romantic wedding proposal, couples are looking to bespoke customised wedding bands, as the true emblem of their eternal love and hope for a future together. There's never be one wedding band or wedding engagement ring, that fits everyone. Off the shelf wedding bands, just cannot compete with a bespoke customised wedding bands in emotional content, style, and quality. Unlike many might think, price is also very competitive and affordable.
Involved in the making of your wedding bands
In GIOIA Fine Jewellery, name initial of both couple, design into a wedding bands, just one of our bespoke wedding bands collection. Both couples are involved in part of the designing, and crafting of a customised wedding bands. Gemstones on wedding bands, has becoming popular and trendy, you can set full eternity sapphire ring instead of diamonds.
Every design is possible with our innovative design and dedicated craftsmanship. With our experience in jewellery making, we are glad and at all times willing to share on any possible limitation.
This experience is far superior to picking a ring that thousands of other people will wear. The involvement of the bride and groom in the design of the wedding band is not just a purchase. The couple experiences their first major decision as a couple. The choice of a ring that is custom made is a better proving ground for lasting relationships.
Value for money Wedding Bands
Wedding bands that are purchased off the shelf are made in huge quantities. The weight of gold and other precious metals, in the rings tends to be lower. As compared to custom made rings, which every pieces is handcrafted and bend to the desired shape. You are getting a solid and weighing heavier wedding band rings. There can be different options of material and gold colour tone, in the making of wedding bands. Some might prefer the durability in Platinum PT950, or romantic rose gold colour tone in 18k (750) gold.
You chose a bespoke customised wedding band not just because we guarantee quality jewellery and workmanship. We do not compromise on quality, for better price. Diamond for jewellery setting or full eternity ring are of E/F colour and minimum of VS clarity. We do not engage celebrities or costly marketing campaign. Reasonable rental space allow us to make the price of a customised ring and jewellery much more affordable.