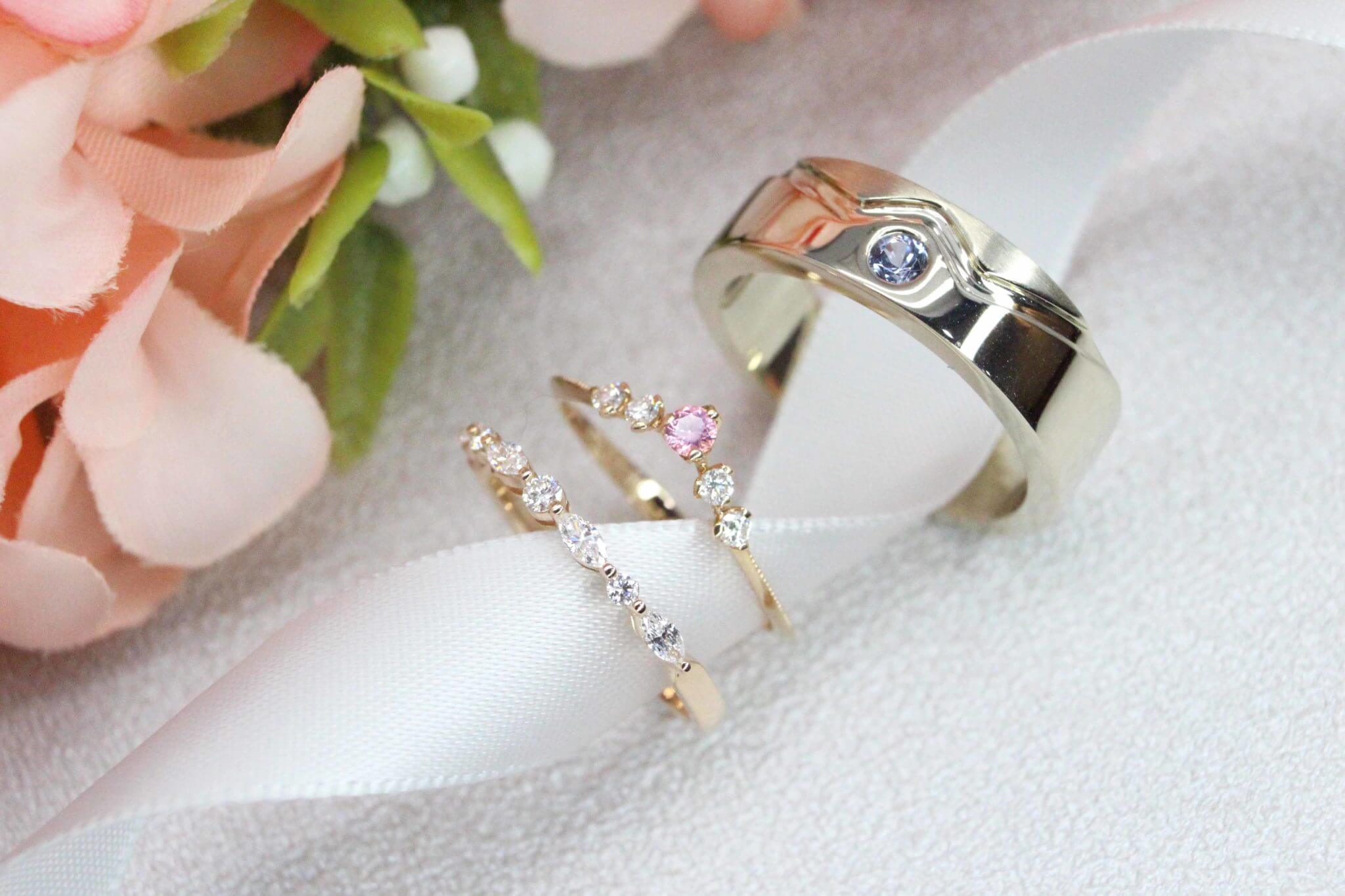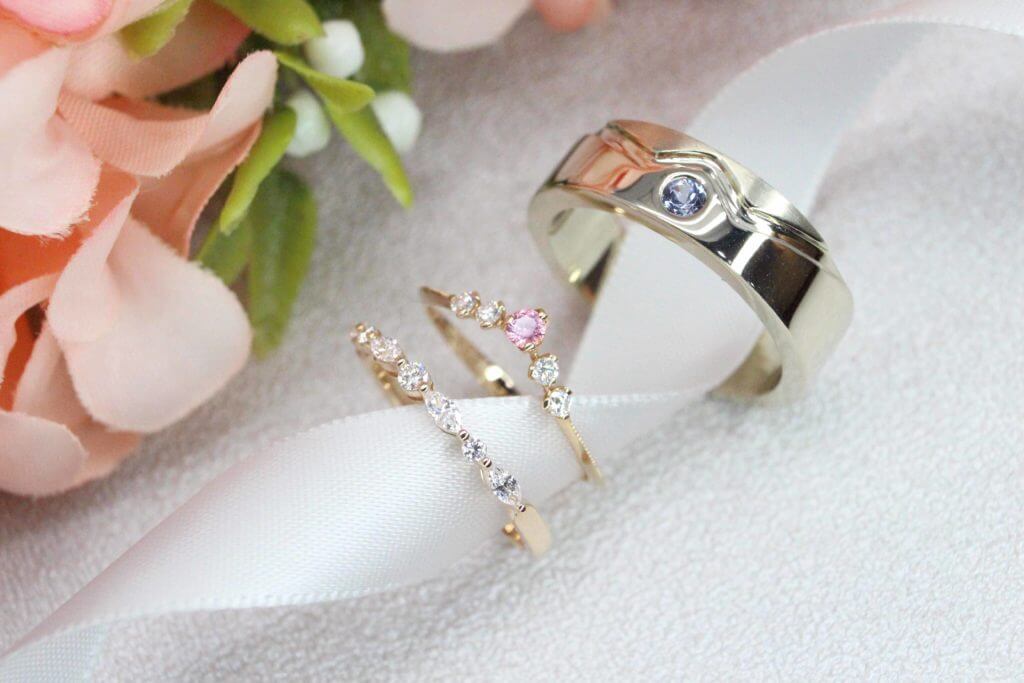 Customised Engagement Ring with Wedding Bands
Customised Wedding Rings Complementing Wedding Bands
Graceful in design, this proposal ring may not be the classic solitaire that most couples looking for. It has been personalised and custom made for a lady who is not fond of wearing rings. Upon understanding the request of the gentleman, we came out with different ideas and proposals for designing this alluring set. Customised wedding rings are designed and crafted to the ladies preference, which allows her to stack well with her wedding bands.
We have designed two different wedding rings for the lady. One of the rings can be worn daily and would not prove too uncomfortable for the wearer who is not fond of wearing rings. One of the rings features a pink spinel custom set with side diamonds. This dainty feminine design is set in 18k (750) rose gold. We are ecstatic that this proposal ring turned out to be something that the lady could appreciate.
Wedding Rings
We designed this unique set of wedding rings to have the wedding bands stackable with her proposal ring. when stacked together, the design exudes a tiara look. Both the rings are examples of thoughtful design. The gentleman's ring was customised featuring an abstract look. You can notice fine detailing in the design. The central stone of the wedding band was embedded with a blue spinel. The bold and elegant design featuring the subtle gemstone looks nothing less than alluring.
All three rings have been carefully designed after considering the style choices of the couple. The lady's ring can be worn every day as they have been designed giving utmost preference to comfort.