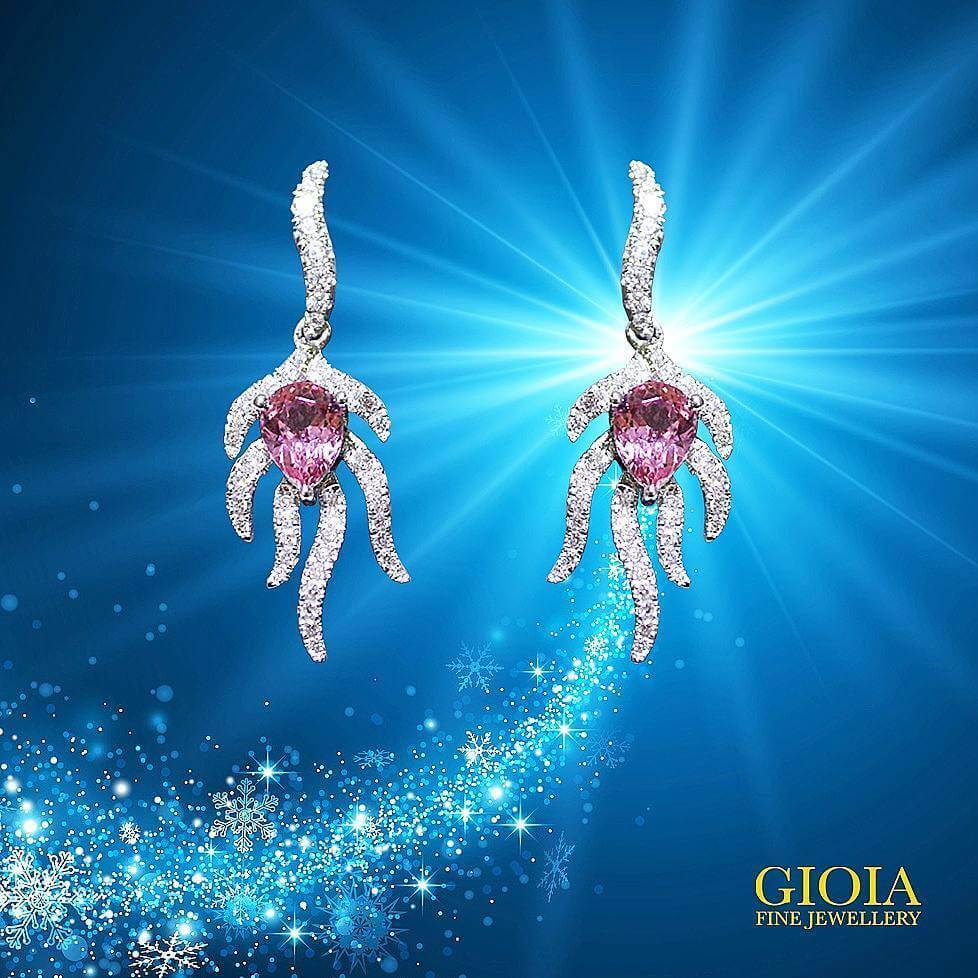 Bespoke Feather Collection – Pink Spinel Feather Earring
Custom made and handcrafted, in 18k(750) white gold, set with round brilliant diamonds. In line with the series of feather collection. Customized with pear shaped, pink spinel gemstone, dangle earring.
Every piece of precious gemstone, is personally handpicked by us, to ensure the most desirable colour and clarity you deserve. Whether you are sourcing for any particular gemstone, or already have existing gemstone, that might want to set into something unusual and unique. In GIOIA Fine Jewellery, we take pride in ensuring each piece of jewellery is perfectly crafted. Check out our latest jewellery design in the Highlights!