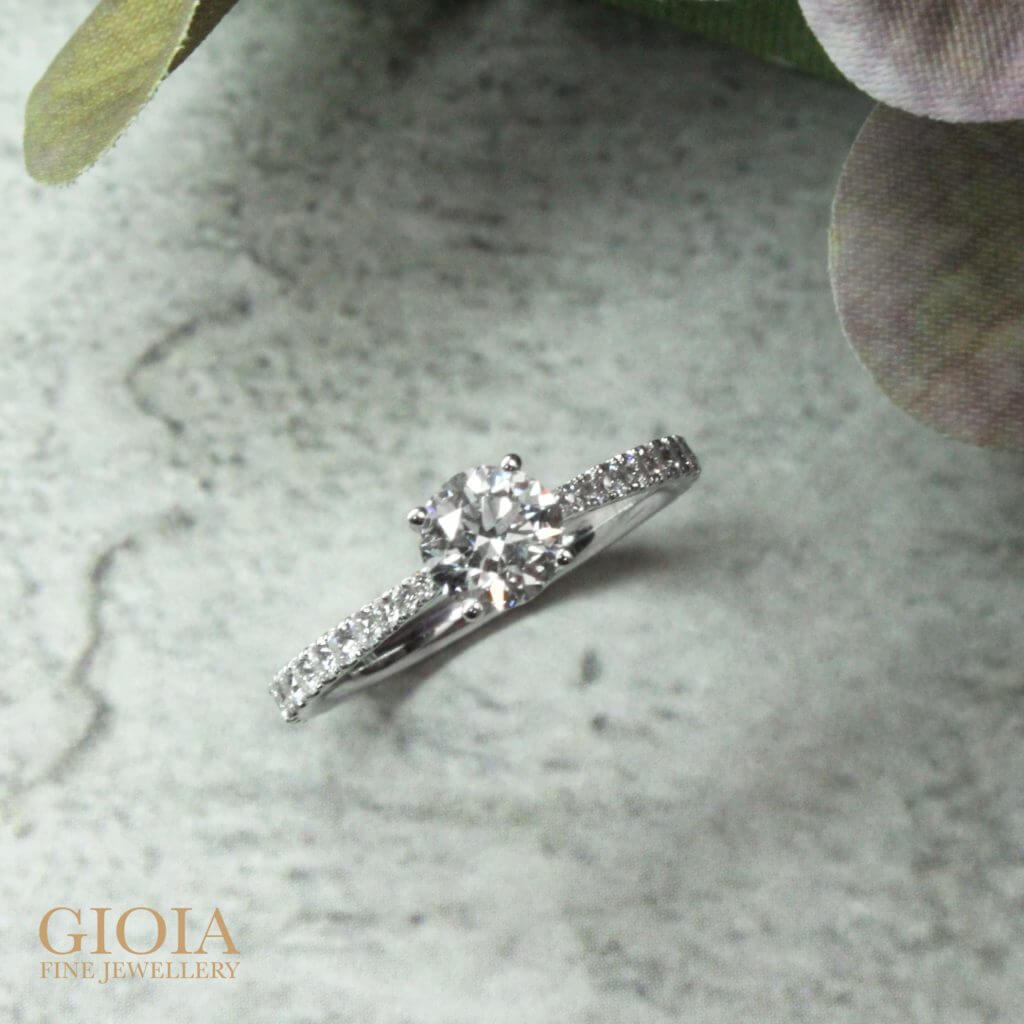 Our heartiest congratulations to the newly engaged couple Nicholas and Ming Si! May every day be happy and beautiful for the lovely couple. We are so glad to be part of your wedding proposal!
A couple of months ago Nicholas came to us looking for advise in customising a proposal ring and we were more than happy to be able to help and see his envision come to life, to open and start the new chapter in their lives, all beginning with a customised ring.
Customised Proposal Ring
With its four prong setting and micro set diamond band, the ring is the epitome of the word classic. Across the band, diamonds are micro-set in a three quarter eternity guaranteed to standout and sparkle amongst the crowd. Starting from the solitaire style diamond in the center, the diamonds set along the band are crafted to increase in size to create the illusion of a bigger ring. With its stunning design, the beautifully sculpted ring has a timeless look that is effortlessly elegant and is sure to captivate any lucky lady in hopes of a long lasting and happy engagement.
This lovely handcrafted diamond proposal ring was crafted out from the hard work and dedication of our jewelry designer, much to the satisfaction and delight of a happy and successful proposal.