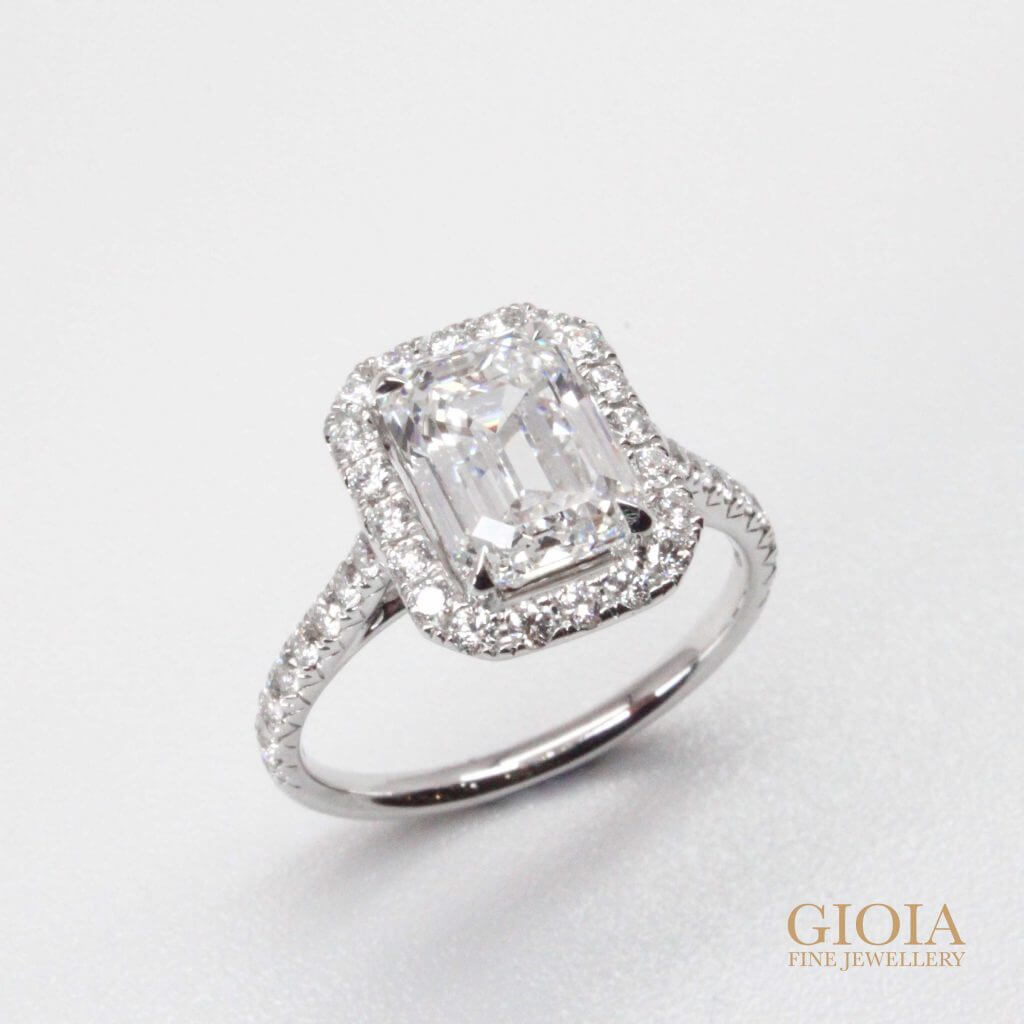 Congratulation to Lucas & Michelle!
Wishes you both a blissful marriage and everlasting love. Thanks for having us part of your journey!
Make your expression of love grandiose with the unique emerald-cut diamond in halo setting that is sure to surprise her. The engagement ring is elegance personified as the refine cut diamond, attract everyone with its perfect polish, symmetry, and clarity. They are simply gorgeous!
The halo design makes the diamond look bigger as it will cover her finger with exquisiteness. The mounting of the ring complements the centre diamond to bring out the artistic brilliance of the design. Each side has ideally matched diamonds that has good cut, clarity, and colour a showcase of dedicate craftsmanship.
Emerald-cut Diamond
The beautifully balanced ring takes care to focus the sparkle on the centre stone that brings life to the exquisite design. One-of-a-kind diamond ring, that stray from the classic round brilliant cut diamond. The parallel step cut facets, earn its name from emerald gemstone. Required almost flawless clarity as the inclusion can be easily pick up by naked eyes.