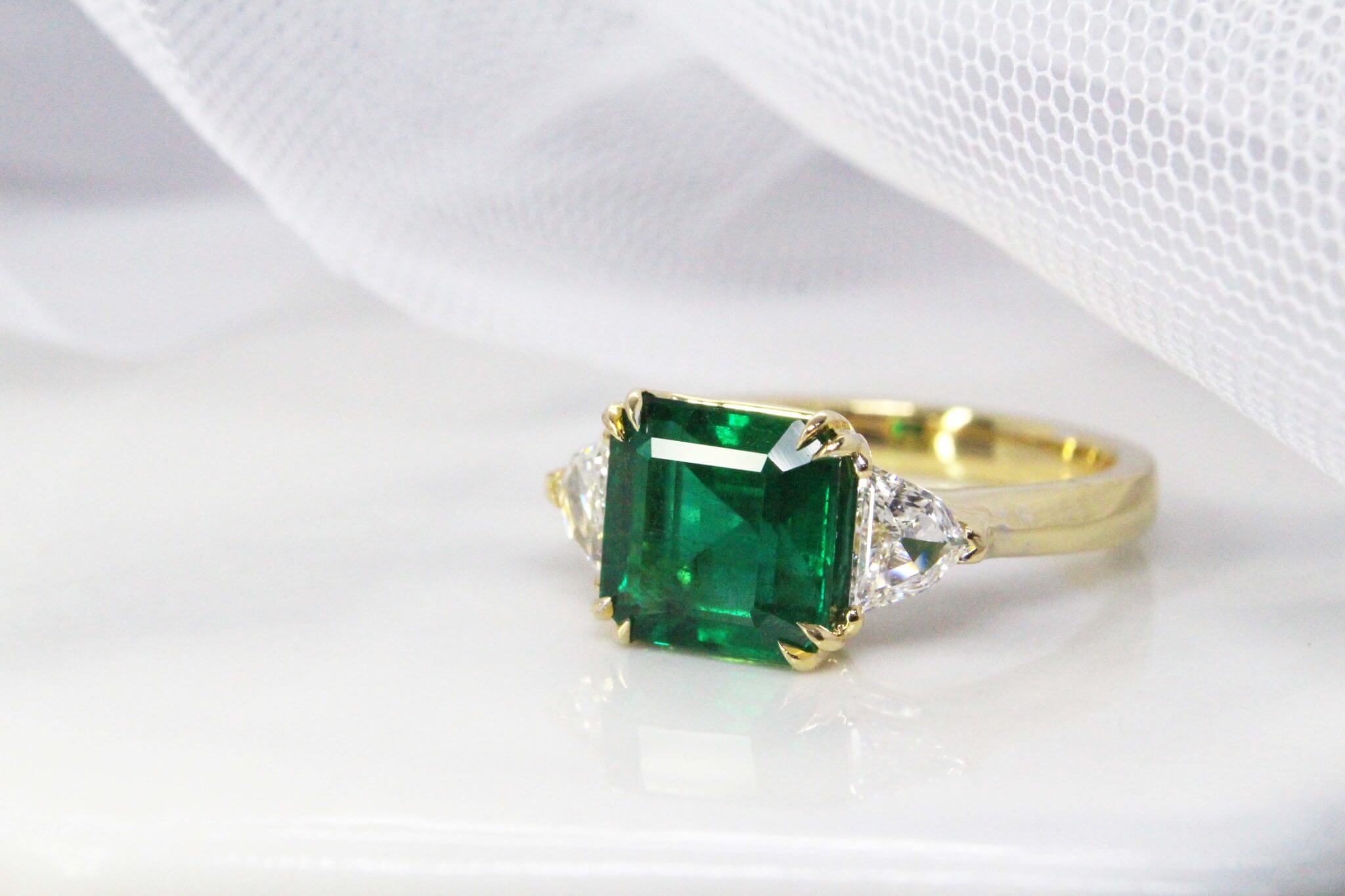 Emerald has been a prized jewel of the royal family since ancient time. Gemologists and collectors spend years for sourcing the most desired vivid hue of green. There is no shade of green that can replace the emerald green colour featuring a breathtaking deep blueish green tone. It is simply rich and magnificent to ever ignore.
Emerald – Oil Treatment
Rich green emerald gemstones create a stunning statement and are hence used in crafting earrings, bracelets, necklaces and rings in timeless styles. Known for the presence of inclusion, emeralds are usually treated with oil (enhance treatment) for enhancing its colour and clarity. The oil masks all the flaws and enhances the colour of the gemstone. This trilogy emerald ring this design with no oil, untreated emerald gemstone that would add a touch of glamour to your ring stack. Untreated emerald occupies just 3% in the market share and rest are all treated with oil or resin which categories to average oil, minor and insignificant.
We customised this classic emerald and diamond trilogy ring that makes a statement piece. The deep green emerald gemstone is accented by two brilliant colourless diamonds. The gemstones have been pieced together harmoniously to result in a masterpiece. Truly a timeless piece, this emerald gemstone ring is worth adding to your accessory collection. After all, it is one of the rarest of the rare emeralds you can find in a retail store.
Customised Design
Every detail has been meticulously taken care of while designing this exquisite ring. We custom set the emerald with double claws, add a touch of luxury. The base of the side diamonds was plated in white to blend in with the colourless diamond brilliance.