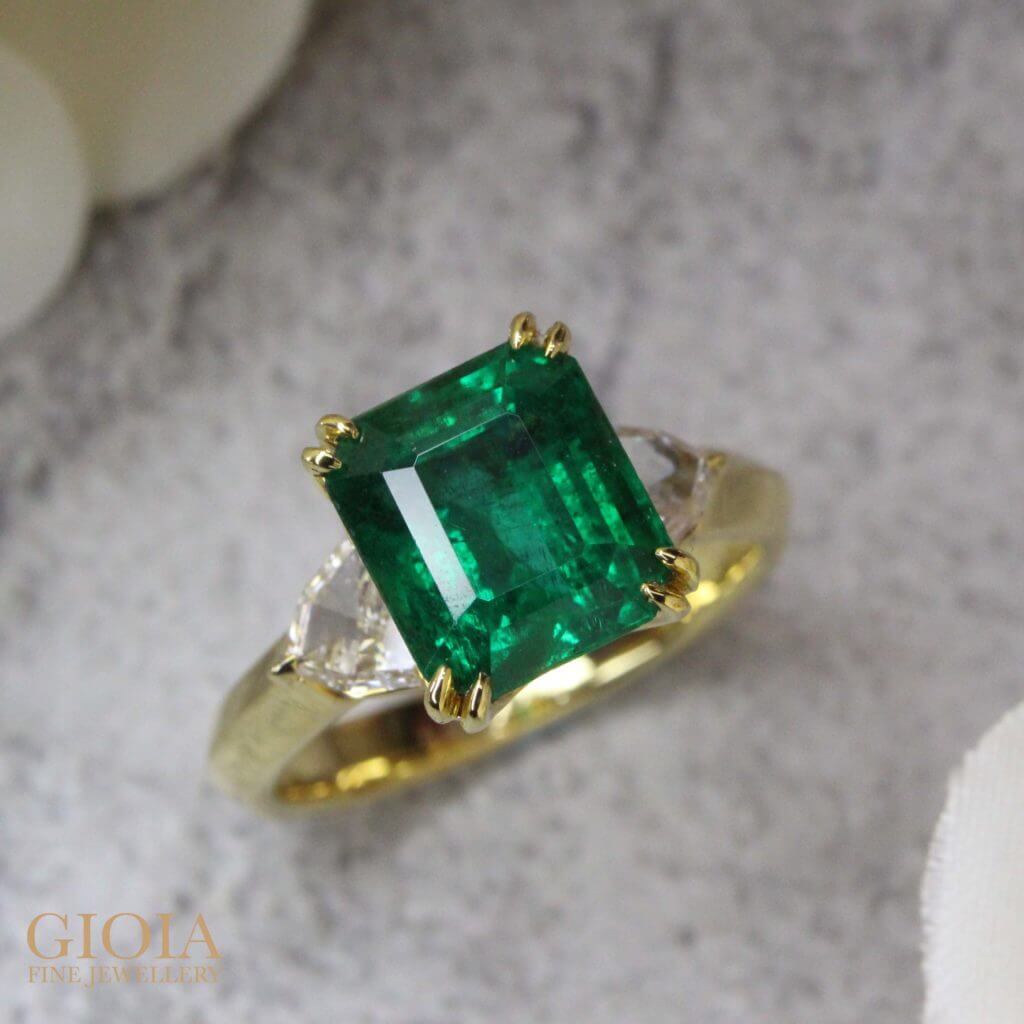 Customised Emerald Proposal Ring
Congratulation to Philippe & Melin! Thank you for having us to custom made this beautiful proposal ring. Wishing both a wonderful journey in your new life together.
This rich green-hued proposal ring features a minor oil emerald at its core. Being the most prominent aspect of a gem, the colour is intensely eye-catching. A vivid, radiant appearance of this gemstone roots from its magnificent quality. This emerald is regarded for its high transparency and evenly distributed shade of its colour. The gem also represents the traditional symbol for the last month of spring across various cultures. The gemstone is placed in a four-double-prong setting, such that the grand emerald remains sound in its space.
The ring is customised by the gentleman for his charming lady in 18k(750) yellow gold. The naturally occurring surface of the gold provides a shimmering illumination. The ring is also embellished with two diamonds on either side of the center gemstone, making a glorious and a profound gleam. The final creation of the proposal engagement ring is a effortless design discussion between Philippe and our designer. The customised design ring, parallel alignment the three stones manifests a graceful look. This timeless proposal ring is bound to keep your relationship aligned through its splendour.