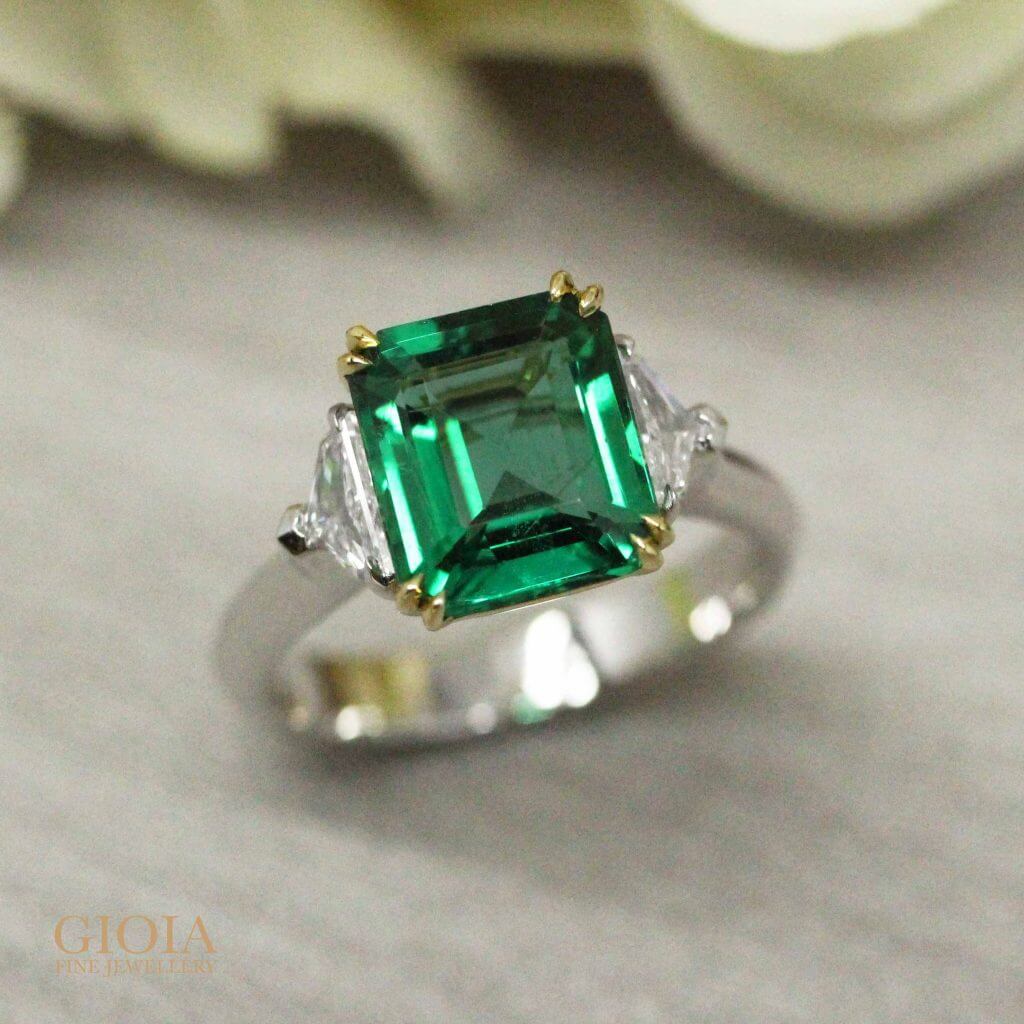 No oil emerald
As rare as it is beautiful, the emerald is one of the most valuable gemstones. Rarer still is the no-oil emerald that has not been treated to enhance the colour of the gem or to hide any flaws. This ring features a perfect, pure, no-oil emerald in all its green glory.

Emerald Ring
In GIOIA, believe that such beautiful creations of nature should be treated with extreme care and used only in the finest of the jewellery creations. A surprise birthday gift, 2.34 carat emerald in emerald step cut, set with beautiful trimming of double prong setting in gold to create this high-end, luxury emerald ring. The white band gold offers the perfect contrast, and the design allows a 360-degree view of the flawless rock from all the angles.
The fancy cut diamonds embedded on the sides perfectly cushion the emerald in the middle and bring out the vivacious green colour of the precious gem. This ring strikes all the right chords of à la mode with its magnificent style, dazzling gemstones, and excellent craftsmanship. The design of the ring brings the sparkling diamonds and the stunning green stone together in a harmonious creation. The result is a clean, contemporary ring with a vintage touch!