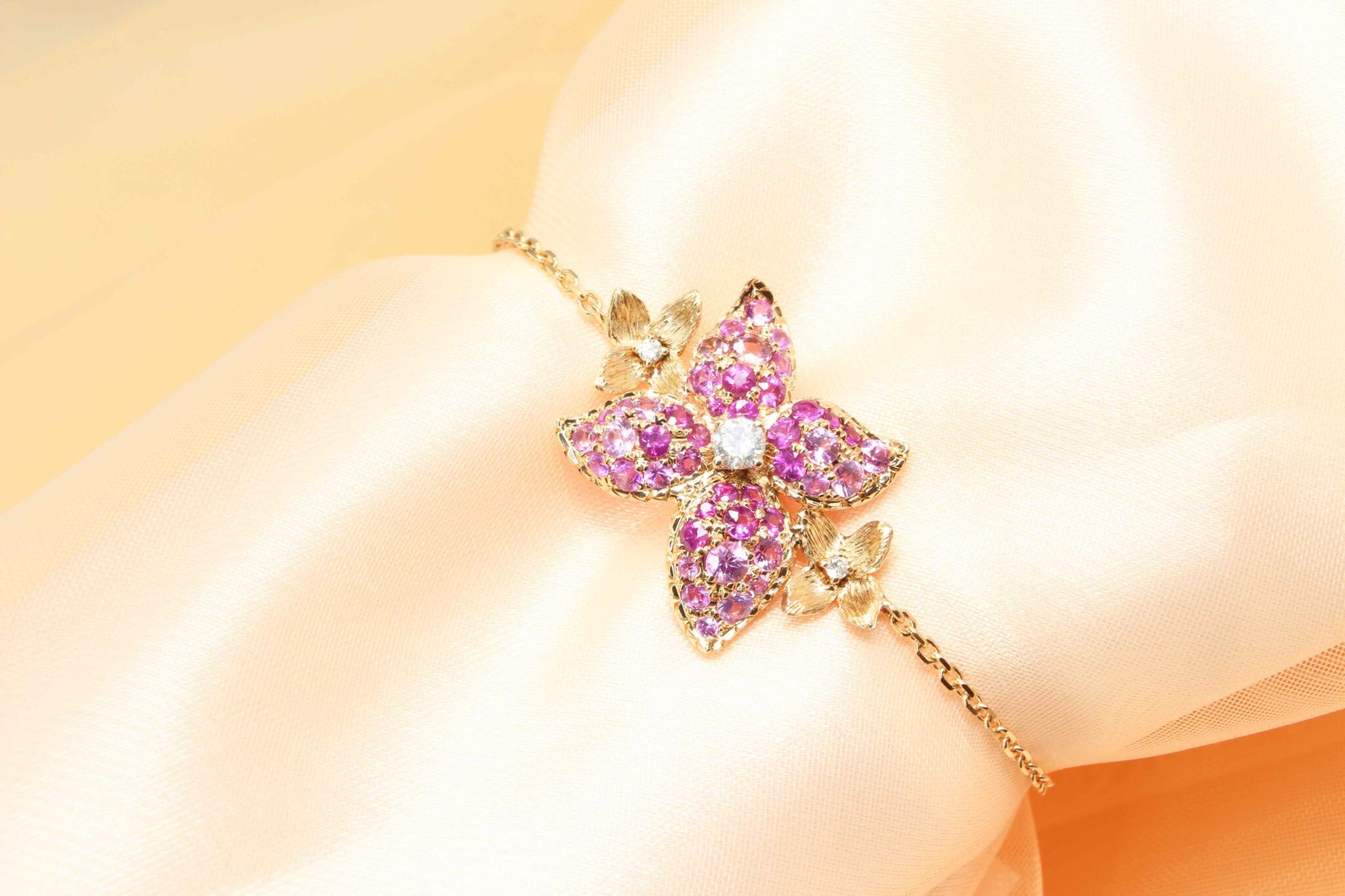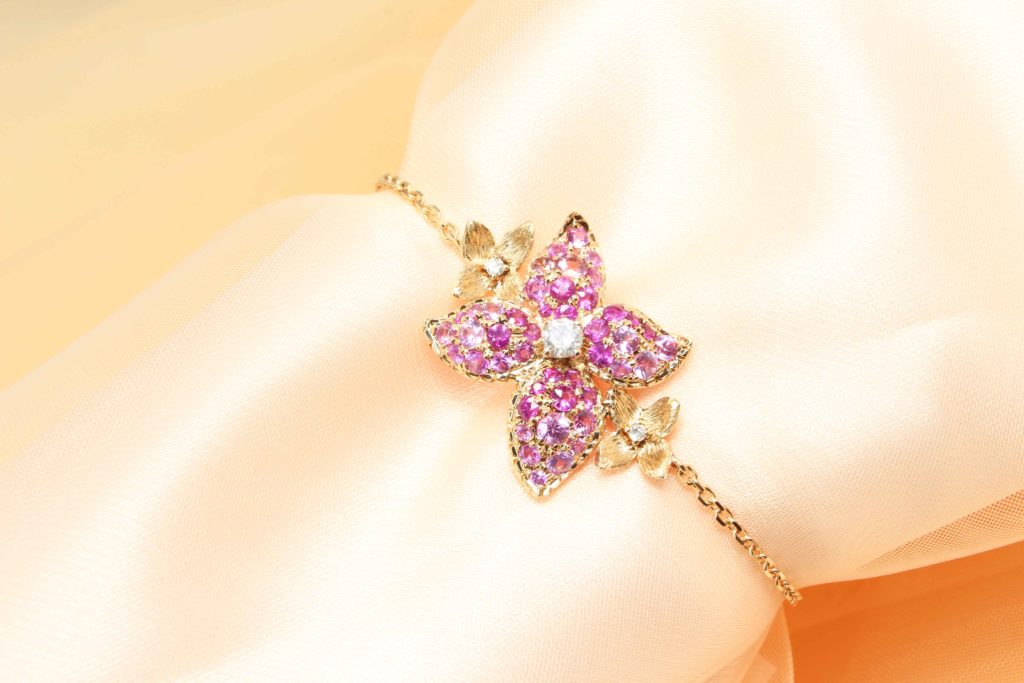 Customised Floral Bracelet
Floral Inspired Design Crafted in Rose Gold with Pink Sapphires & Diamonds
Transform your look from ready to resplendent with this charming floral bracelet. Exuding the warmth of gold, this timeless design features a round brilliant diamond set in the centre of the flower. Pink sapphire on the petal makes this design a stunning fine jewelry bracelet. The small flowers on both sides are handcrafted for imparting a fine natural finish to the design. Dress your wrist in this elegant beauty with its refined look and glittering diamonds. This brilliantly shimmering design would grab the attention of everybody.
A stunning complement to any dress, this enchanting fine floral bracelet defines natural beauty. You will reach out for the stars by creating a whimsical look with this beautifully sculpted bracelet. Classic yet modern, this design adds effortless sophistication to any style. Make a grand impression with this dazzling diamond and sapphire bracelet. Crafted in rose gold, this floral bracelet would make a perfect anytime adornment. This versatile bracelet promises you the elegance that you truly deserve.
Floral Fine Jewellery
Whether a classic design you can flaunt every day or a luxe statement piece, this customised bracelet would make a beautiful addition to any jewellery collection. This captivating design features elegantly sculpted flowers made of precious 18k (750) gold. The length of the floral bracelet can be customised to suit individual preferences. This contemporary custom design features an elegant design secured gracefully in a classic chain.   
Every piece tells a unique story, resonating with the wearer's emotions and desires. These handcrafted treasures are not just accessories; they are expressions of love, a romantic journey, or a cherished memory. With every wear, you'll feel the warmth of craftsmanship and the timeless elegance of nature's most captivating elements, as though you've stepped into a fairytale.