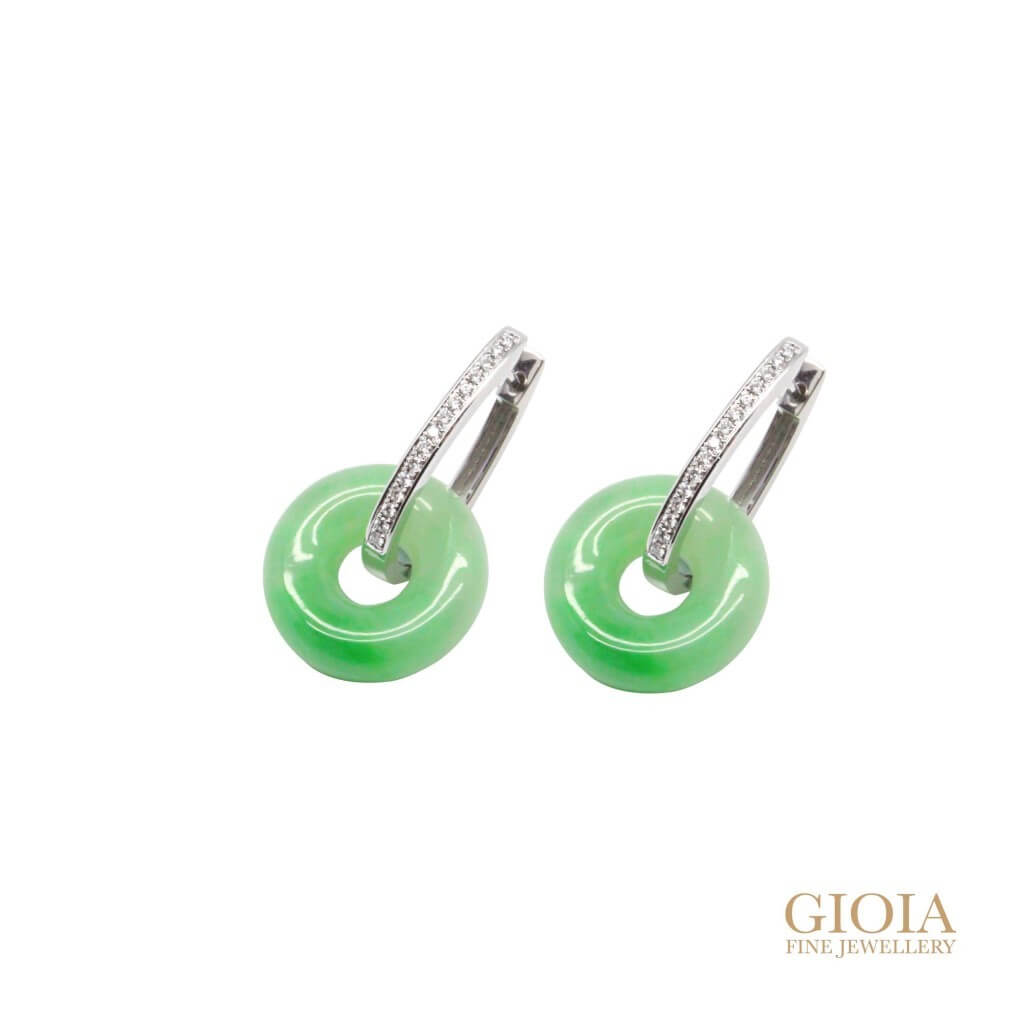 Custom made Green Jade Earring
Earring loop with Round brilliant diamond.
Last 2 pair of green and lavender donut Jade.
All started from one of the lost earring loop, custom made to another identical earring. May not always required to purchase new jewellery. As new jade or even gemstone, can complement your existing jewellery.
In GIOIA Fine Jewellery, we can restyle your existing jewellery and give it a new look, with creative ideas and innovation. Wonder how can re-design on your existing jewellery or loose gemstone, speak to us for more details!
Every design is truly unique and one-of-a-kind. In GIOIA Fine Jewellery, it is not just a purchase of jewellery, we believe that the jewellery should customised and couture to your style. More of our latest update in the Highlights.