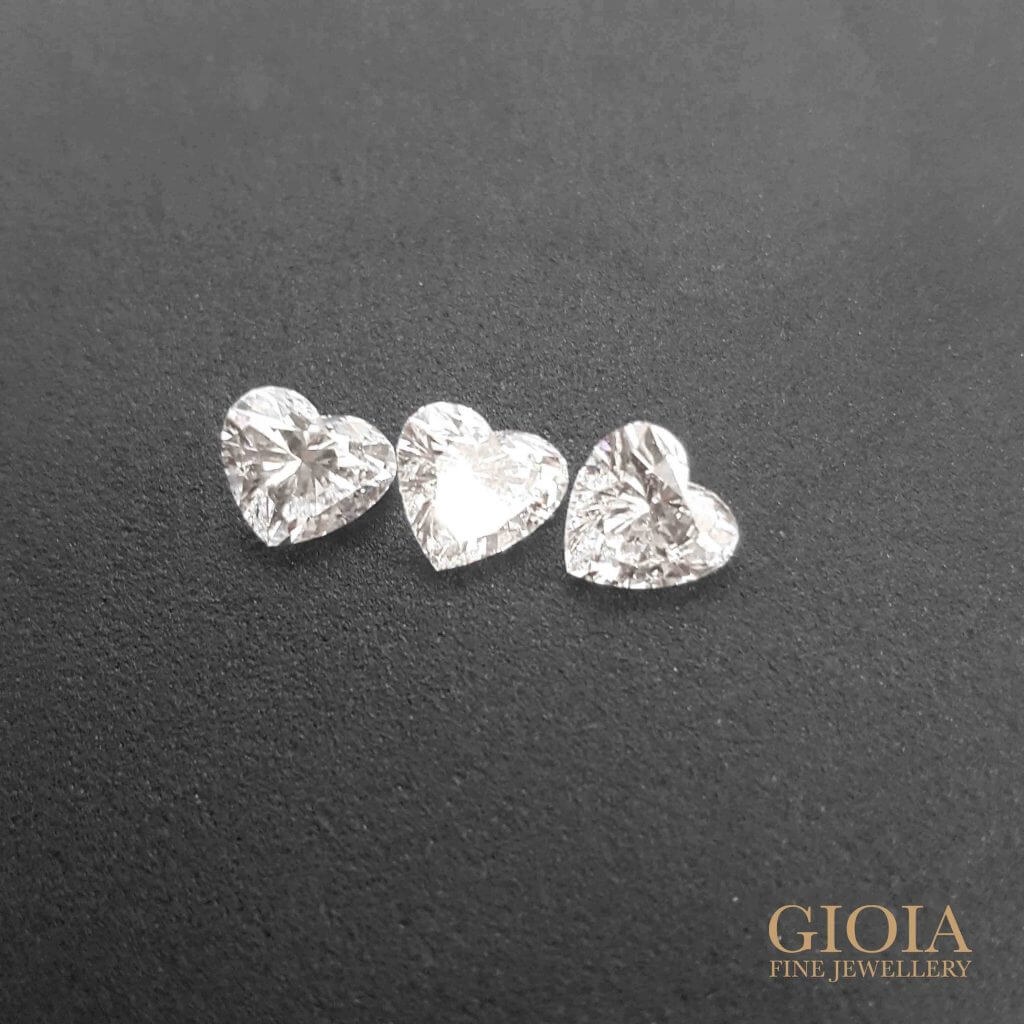 With Valentine's Day just around the corner, are you looking for a romantic gift or a surprise engagement proposal?
Heart-shaped diamond, a classic symbol of romance and love. Heart diamond has been around for a long time, they are one-of-a-kind anniversary gifts and engagement ring. Although it might not be trendy as traditional round brilliant, they are bold and distinctive choice.
Heart-Shaped Cut 
One of the most difficult cut and require extremely dedicated skill on the shape proportion. Unlike round cut diamonds, which provide a detail grading system of cut, polish and symmetry in GIA report. Heart shaped diamonds are fancy cut diamond, which provide only on polish and symmetry. Cut grading information is not provided, as the priority is on the overall proportion. They could be too narrow cut or fat which are undesirable.
An optimum proportion heart-shaped diamond, display a balanced scintillation pattern and reflect great brilliance.
Customised Ring Setting
Heart-shaped diamonds are not constraint to just classic solitaire or halo diamond design. With customised ring setting, we can even have minimum of 3 prongs on the main stone, with one side of the prong on the vulnerable tip for security and protection.
Prong Setting
The size of the diamond matters a lot when it comes to ring setting. When the diamond is smaller in size, 3 prong setting is recommended as it does not cover too much of the diamond which might be overwhelming to it.
Twisting on the ring bands, known as "infinity knots". With alternate row of diamonds or full diamond setting.
Side Stone Setting
Matching the heart-shaped with a pair of coloured gemstones? They could be sweet pinkish sapphire or neon greenish blue paraiba tourmaline, give a unique and stunning look to the brilliant heart.
Customised Jewellery
There are just too many options available with customised jewellery, and we believe that the jewellery should personalised and couture to your style. Each precious  gemstones and design is unique and one-of-a-kind. More of our latest update in the Highlights!