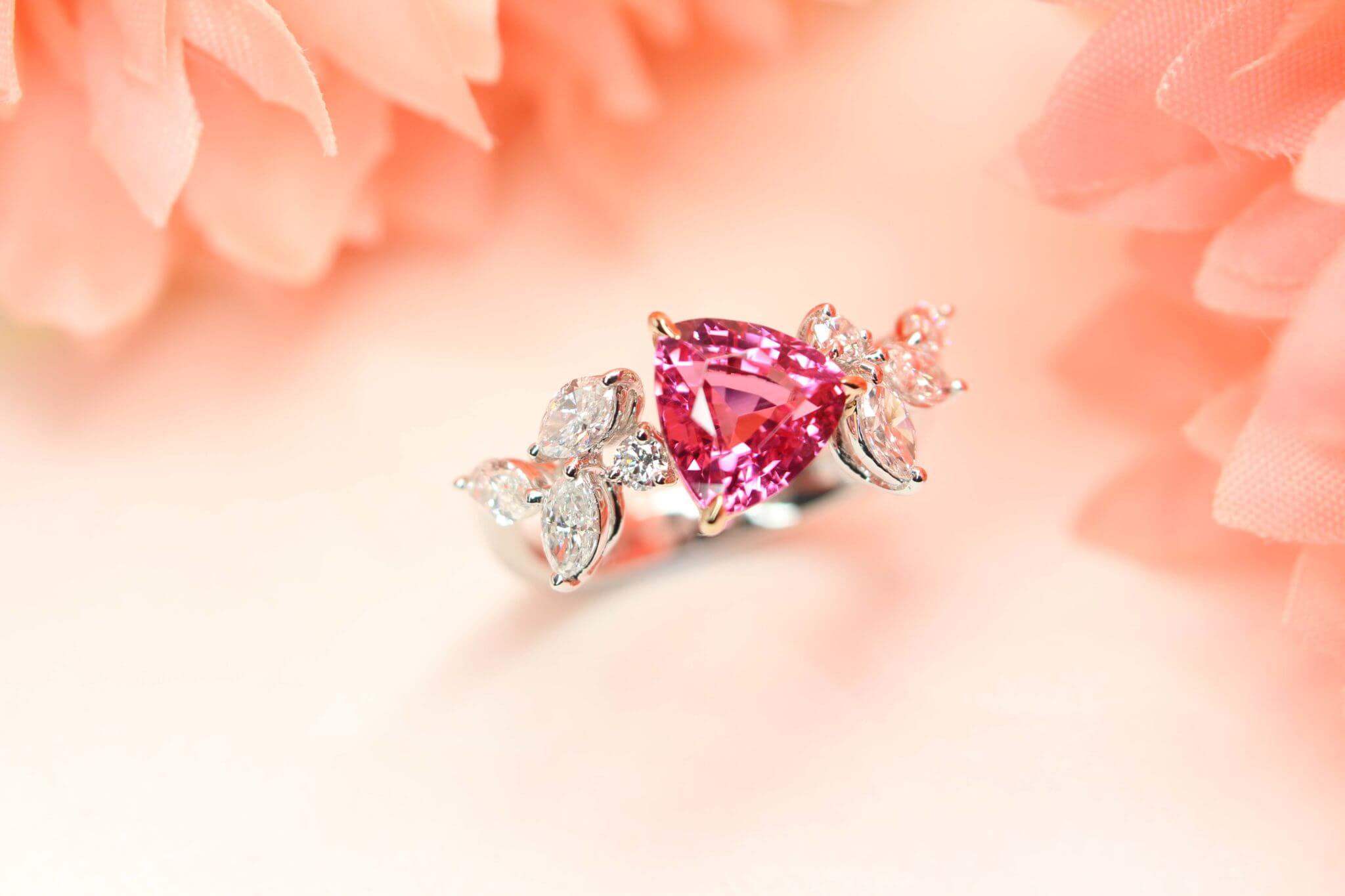 Trilliant Mahenge Pink Spinel
Customised Fine Jewellery Ring with Hot Pink Mahenge Spinel Gemstone
This fabulous bright pink spinel ring is a rare shade to find. Mahenge Spinel is known for its vivid neon pink to red shade, it has a variety of colour shades ranging from vivid pink, hot pink and neon pinkish red spinel. Much of spinel comes from Burma, Vietnam and Tanzania, with Mahenge Pink Spinel only being found in Tanzania. The price of the spinel increases significantly after 2.0 carat with vivid saturation and loupe clean clarity.
This design features a trilliant cut Mahenge pink spinel that has been customised set with Marquise shaped diamonds. The boat-like longish marquise shape complements the central gem and brings out the brilliance of the spinel thereby creating a floral look on the ring.      
Customised Jewellery
Truly romantic in every sense, this customised ring is a splash of colour and beauty. The glimmering diamonds enhance the sophistication in this customised design. This design is truly a showstopper with an exquisite Mahenge pink spinel and is worth flaunting. If you are looking for something sophisticated to add to your jewellery collection, consider nothing else above this customised design with a distinctive look.
This mesmerizing design jewellery is certainly what you need to slay every occasion. The fabulous floral look is truly feminine and sophisticated. This delicately crafted design has the power to steal many hearts.