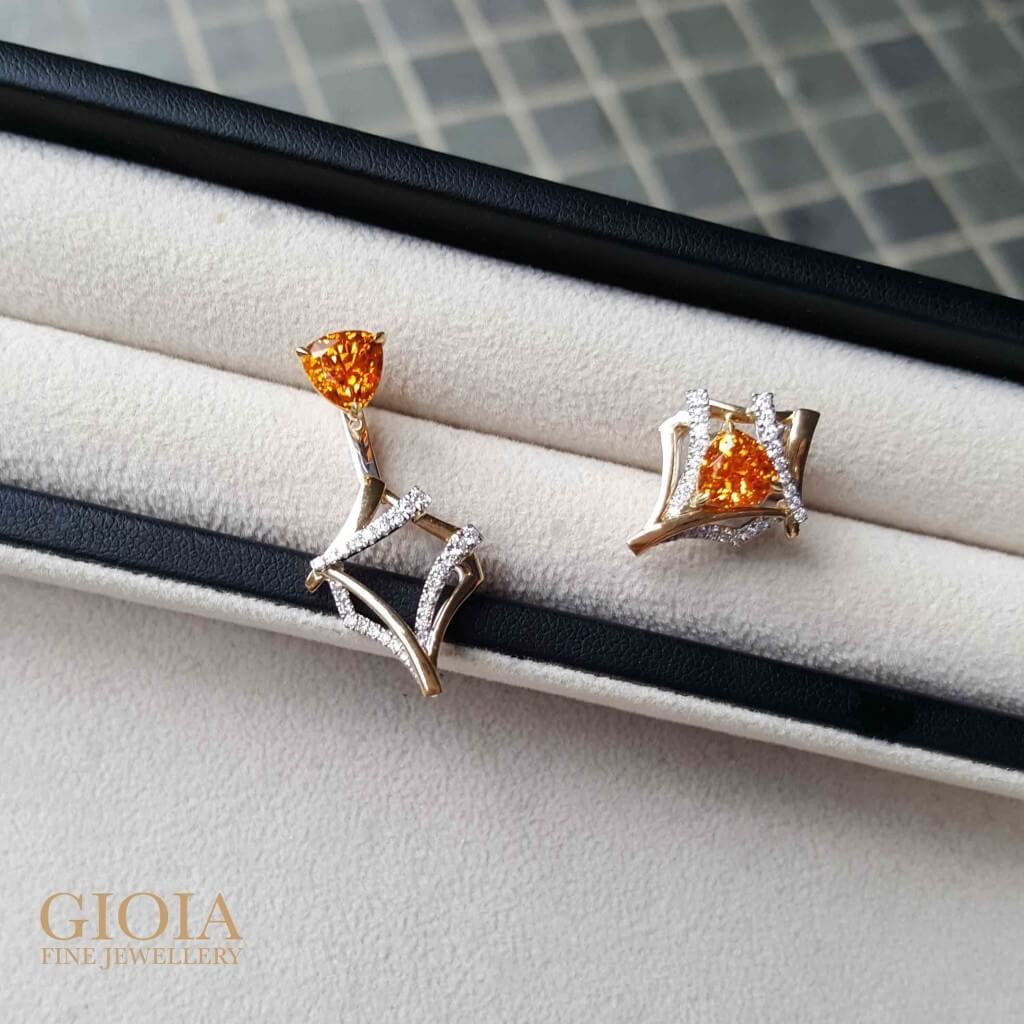 Unique earring with coloured gemstone
Brighten up your day, with a pair of trilliant cut mandarin garnet gemstone. Unique earring for multiple wear, from casual to ballroom events!
Customised in 18k (750) natural white gold, white gold, and round brilliant diamonds.
Exclusively in GIOIA Fine Jewellery, keep it simple and casual, with a pair mandarin garnet stud. Want to catch some attention today? Fit in the earring jacket for a stunning and elegant look. You can swap the gemstone stud to a pearl earring or diamond stud with the dangle loop.
Every design is truly unique and one-of-a-kind. In GIOIA Fine Jewellery, it is not just a purchase of jewellery, we believe that the jewellery should personalised and couture to your style. More of our latest update in the Highlights.