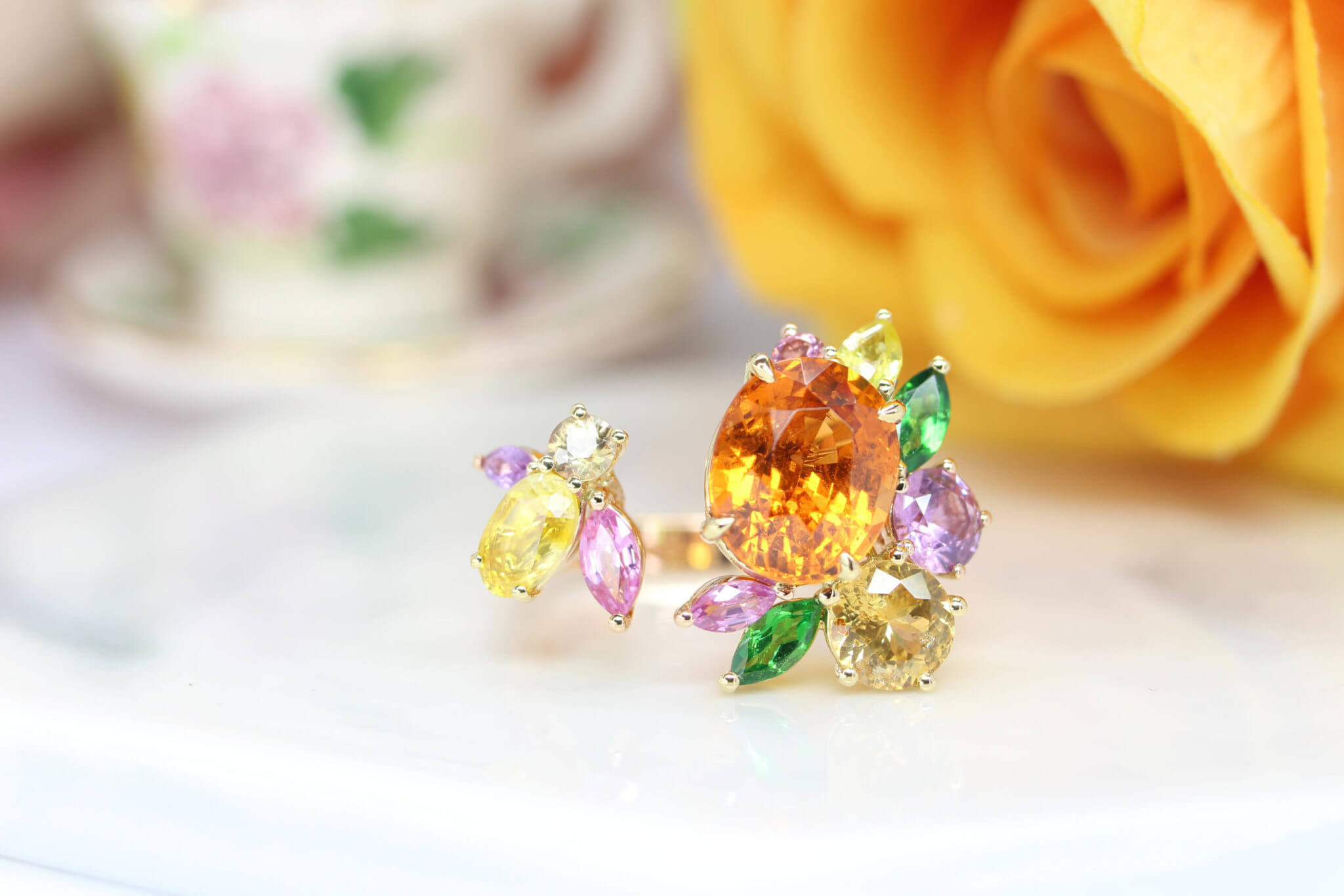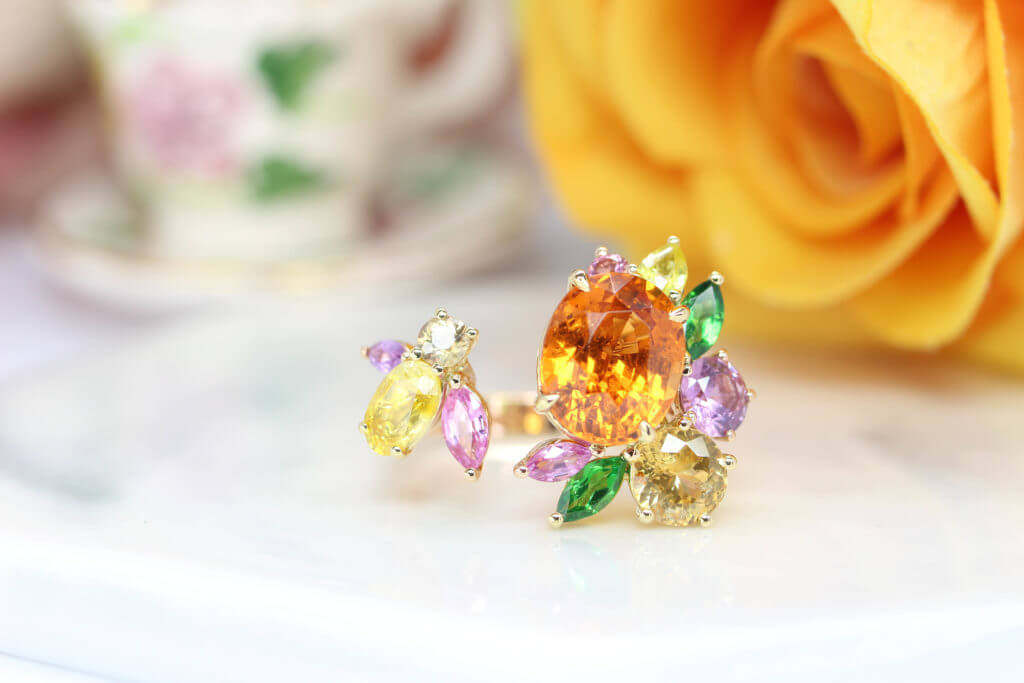 Natural Garden Flora Bee Jewellery
Who doesn't love nature-inspired fine jewellery? Inspired by the flora garden theme with Mandarin Garnet, this customised design features an unforgettable colour scheme and a flawless flow. We have created rare beauty and masterpiece jewellery during our pursuit of uniqueness and excellence. At GIOIA, we design unique pieces of fine jewellery and breathe life into them. This flora bee jewellery symbolises the onset of the spring season when gardens come to life with splendid, vibrant colours of flowers and become a feast for bees and butterflies.
There is an abundance of energy and joy in the air during the spring season. This is what this unique flora bee jewellery is all about. The design carries the essence of the spring season which offers the promise of joy and beauty. Customised fine jewellery that attracts all attention and brings joy to the wearer.
Flora Bee Ring – Customised Fine Jewellery
This flora bee ring is an art piece of jewellery that has been customised to convey a story. It would naturally become a cherished design for the wearer. The central gem used in this alluring design is Mandarin Garnet (orange) which is the birthstone gem for those born in January. The green leaves have been crafted from Tsavorite Garnet (green). The body of the bee has been designed from yellow sapphire and its lively wings have been crafted from pink sapphire. This design is nothing less than a visual treat exuding happiness and warmth from every angle.