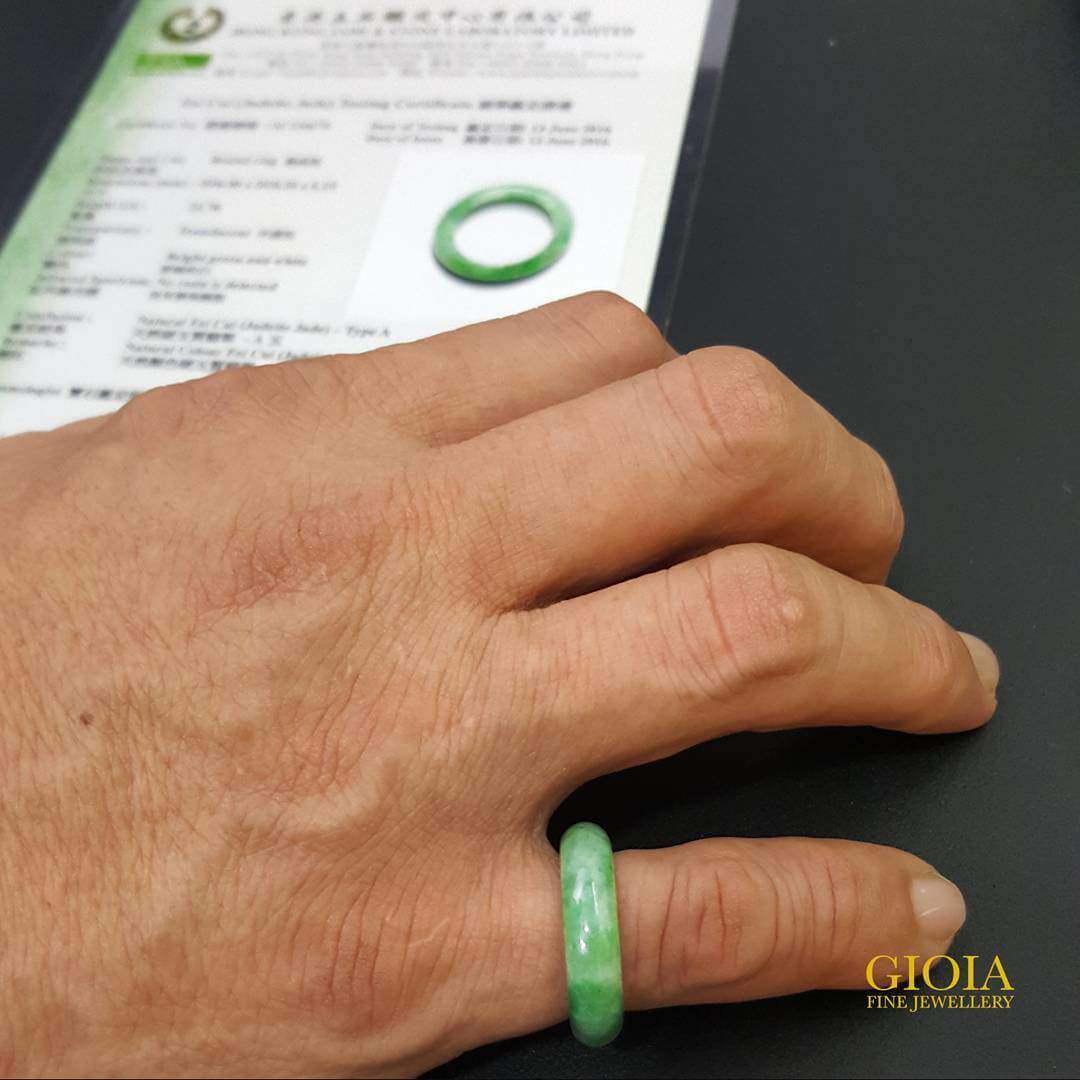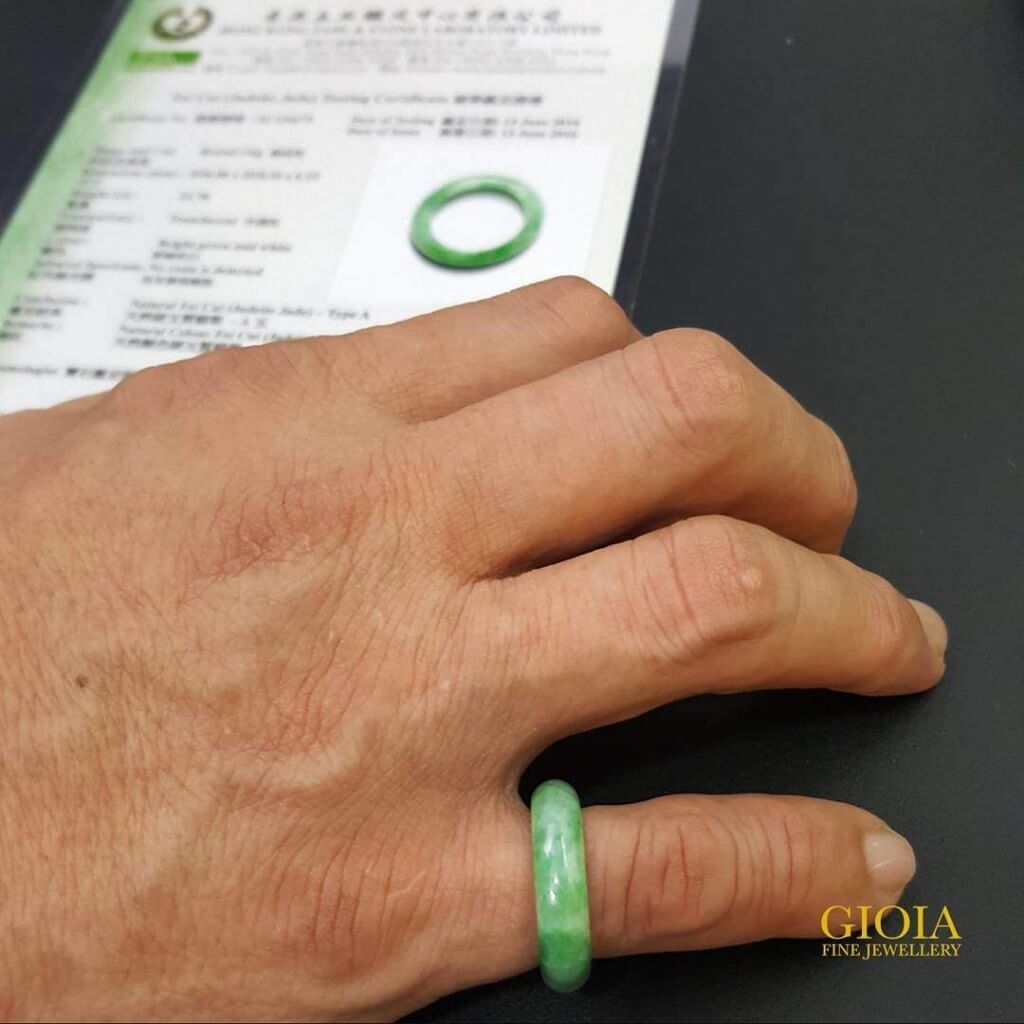 玉戒指讲究缘分 – 翡翠玉戒指
Ring of Destiny – Grade A jadeite, Jade Ring with Hong Kong certification. Handcrafted and polished with dedicate craftsmanship.
Unlike gold or other metal element, where you can customised to your finger size. You cannot resize this beautiful green jade ring. We are so glad that we found its owner today. Hope to bring luck and prosperity to the new owner!
Deep underground in Myanmar (Northern of Burma), where top quality grade jade are source. Jadeite being the premium of jade compare to nephrite (originated from China).
For more option of different jades, custom made to all kind of modern jewellery design, just contact us at GIOIA Fine Jewellery. More design and updates in Highlights!