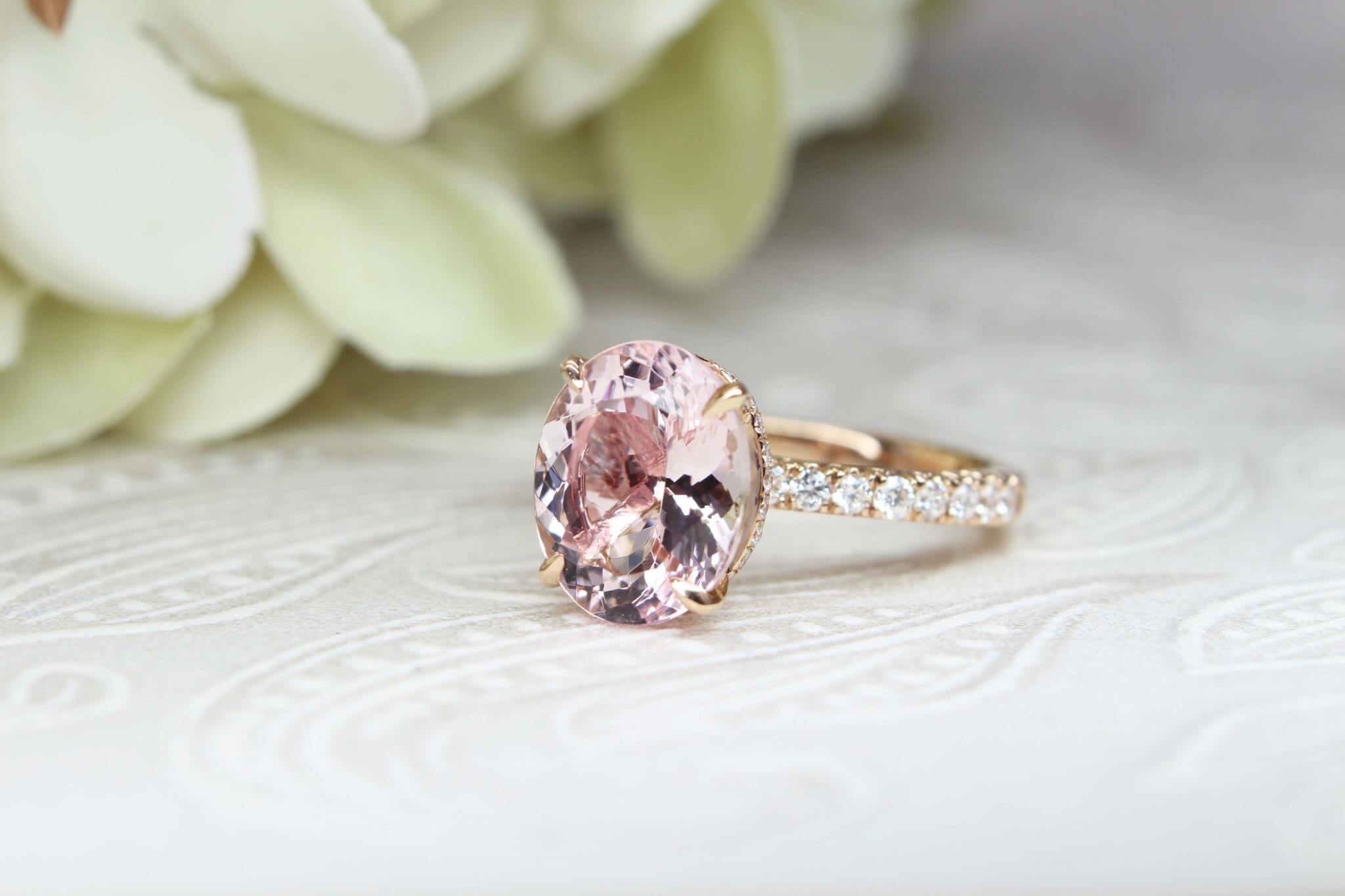 Member of the Beryl family, Morganite offers a fresh perspective to traditional gemstone choices such as aquamarine and emerald. The natural beauty of this gemstone shines in the range of colours from blush pink to subtle peach. Stunning in every sense, this alluring wedding ring featuring an oval Morganite is accented with halo of micro set diamonds in a horizontal view. The design is simply poetic with the brilliant amalgamation of diamonds, the unique design, the 18k (750) rose gold metal and the enthralling gemstone.      
Our heartiest congratulations to the newly engaged couple Zheng Long and Jue Ling! May every day be happy and beautiful for the lovely couple.
Morganite Gemstone
This customised jewellery is a perfect accessory with a touch of modern style to your outfit, then you cannot go wrong with this brilliantly crafted ring. This Morganite gemstone wedding ring has been designed for the couple. Due consideration was given to the choice of Jue Ling, every fine detail was discussed, including the shape and colour of the gemstone.
A thorough design discussion was done with the couple upon shortlisting the ideal gem. Hand sketch design was drawn so that the couple could visualise the design that they had envisioned and approve it for production. This is one of the best designs done with Morganite and halo diamonds. The orangey shade with baby pinkish tone renders this design truly one of its kinds.