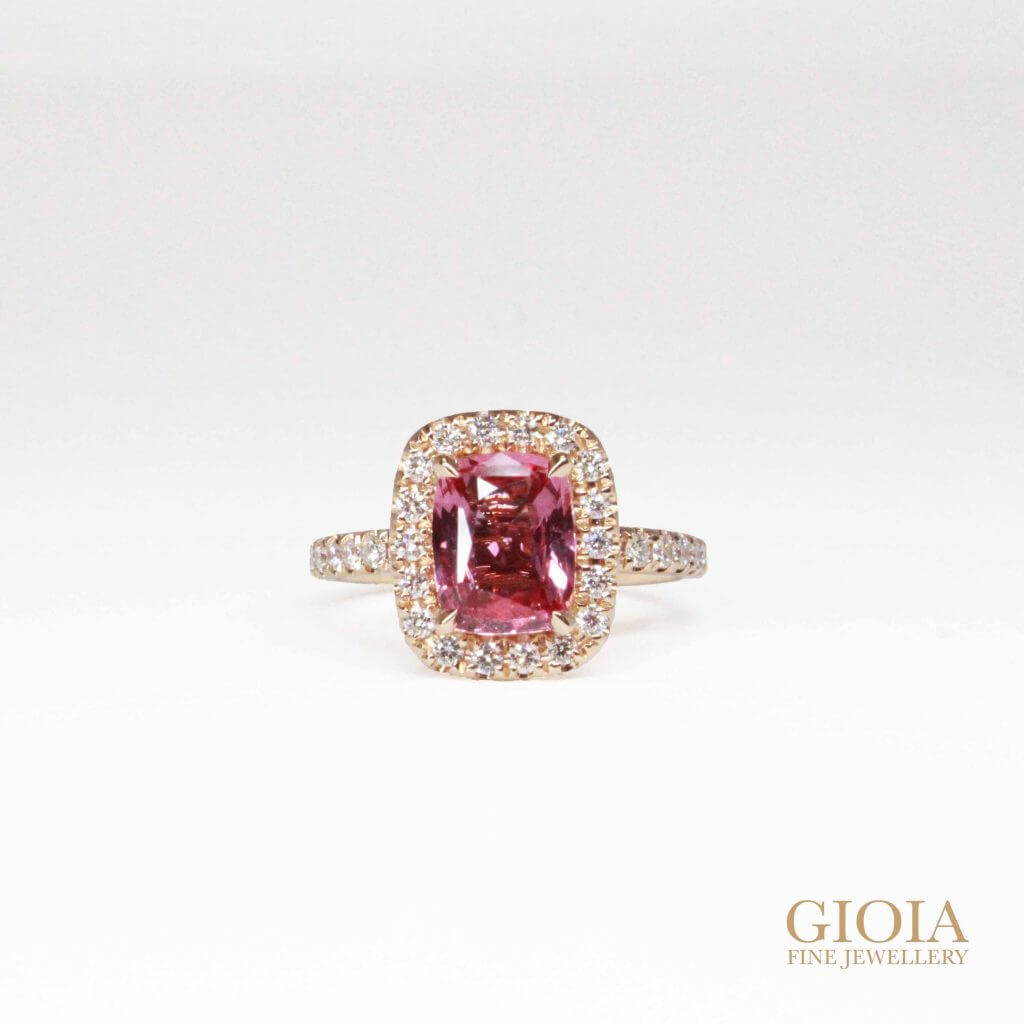 Will she like the Engagement Ring?
Will the ring to be ready in time for my proposal? Choosing the right design for your engagement ring is never easy. There are just too many possible design available, from classic solitaire to vintage filigree. We have alternative to the conventional way!
It will be a breeze if you planned it well ahead. A proposal might not need to be a ready ring. How about proposing with a padparascha sapphire, in a ring holder? Hanwei and Shen Li, brought back the gemstone for design discussion thereafter.
Custom made my Dream Engagement Ring
Featuring a padparascha cushion sapphire, custom made in 18k (750) Rose gold with round brilliant diamond halo setting. Custom made, the dream engagement ring for Shen Li.
Choosing the right Gemstone
Each coloured gemstone is unique and special. In GIOIA Fine Jewellery, we are determine to source for the most radiant and sparkle gems all over the world. You can be assured for their quality, and genuine information with certification.
More of our latest custom made collection in the "Highlights". Watch this space!