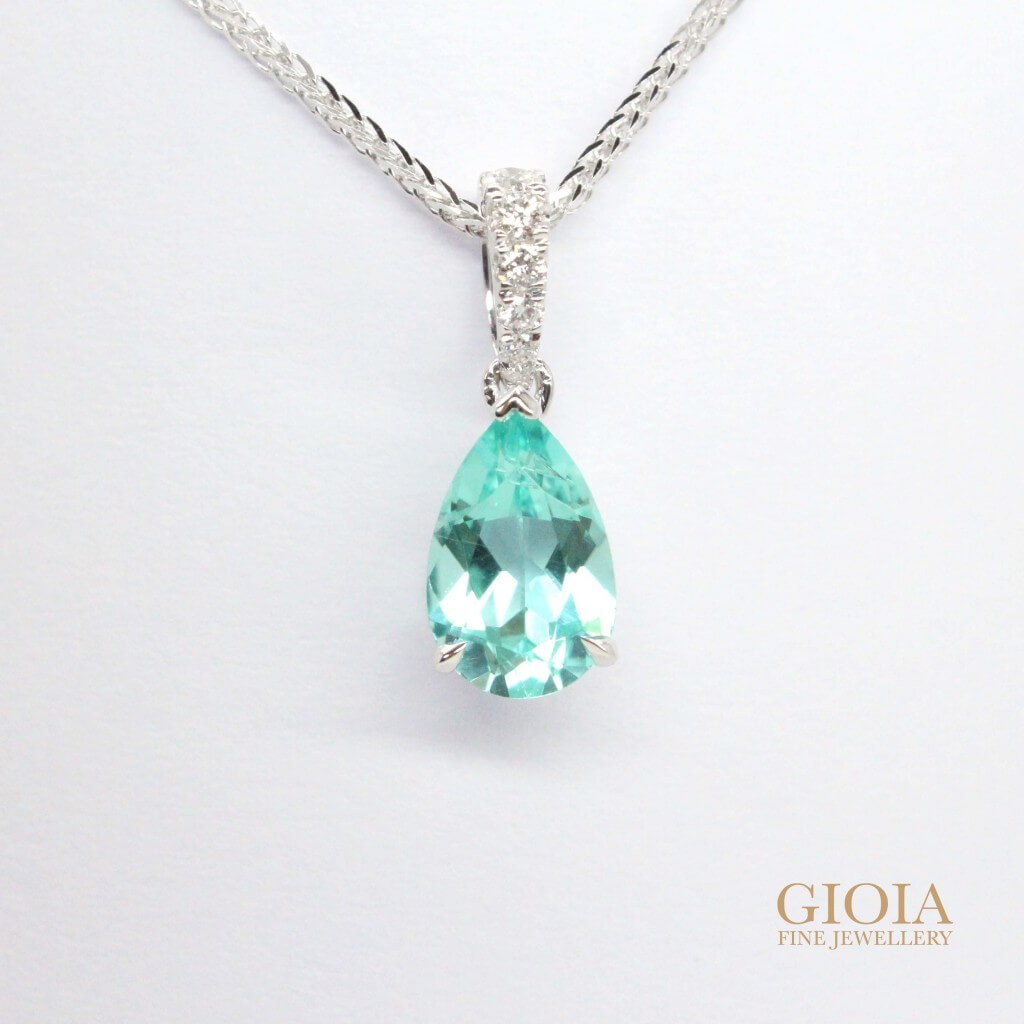 A unique custom made christmas gift?
Looking for an extraordinary gift this christmas season? One-of-a-kind pendant features a vibrant Paraiba tourmaline gemstone, custom set with round brilliant diamond on the bail.
Paraiba Tourmaline Jewellery
Paraiba Tourmaline are popular gemstone for many fine jewelleries, for its unique and attractive colour shade. This precious gemstone has a glow that can only be described as "neon", due to the small amount of copper content. Just by a quick glance, you can easily identify this amazing gemstone. Whether is it neon greenish blue or neon bluish green colour, this unique feature of paraiba tourmaline comes down to a matter of personal taste. A Paraiba Tourmaline on your finger, custom made as engagement ring or set in a pair beautiful earrings. This priceless precious gem is out to impress everyone for many years to come. More of your latest jewellery updates, click on "Highlights"!