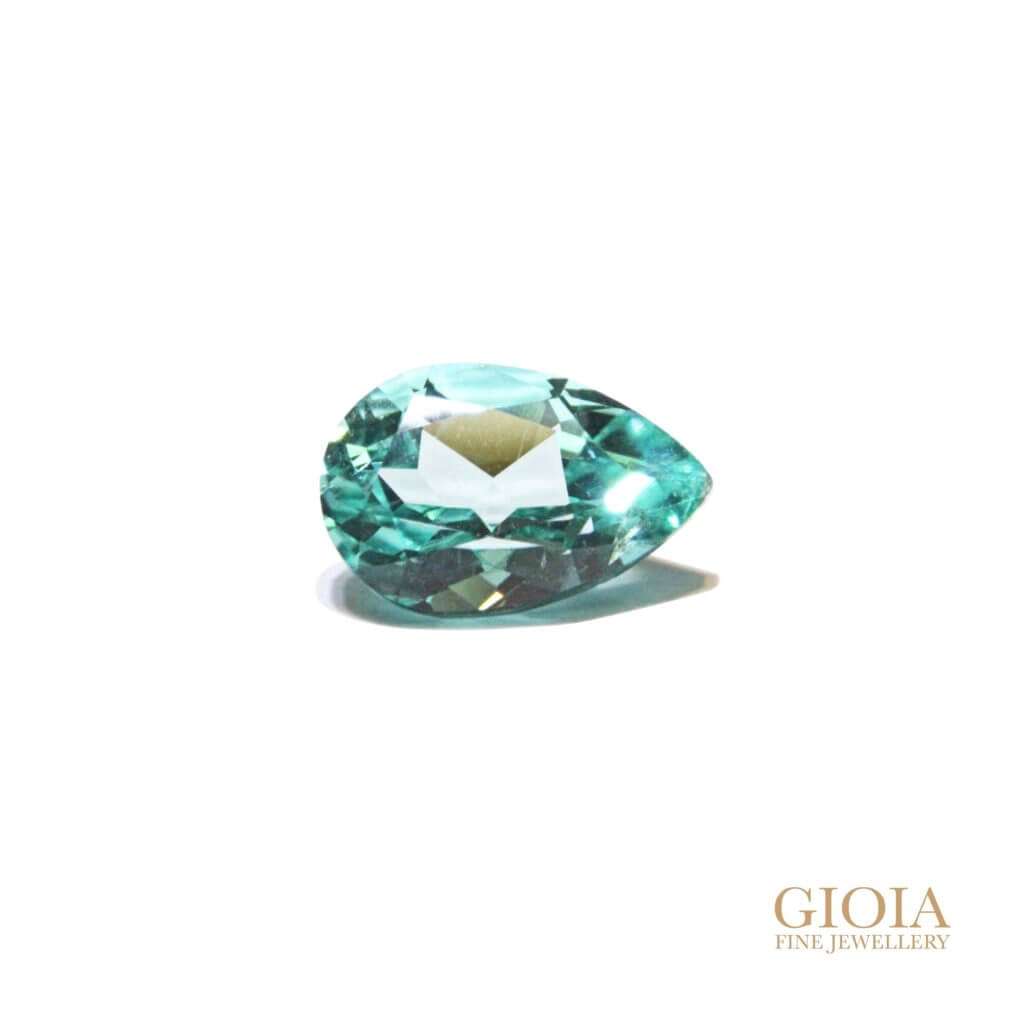 Fascinating neon colour that make perfect fine jewelry
Looking for a unique coloured gemstone for your engagement ring? Paraiba tourmaline is definitely a rare and attractive gem to consider. None other coloured gemstone, have such distinguish vivid glow.
One look on it, you will fall for the electric bluish-green or greenish-blue. Resemble to ocean blue colour tone, Paraiba is preferred to design set in white gold ring.
Not sure on how custom made jewellery be done? From the appreciation of Paraiba, to the discussion on jewellery setting, and to the final creation. Not to worry, It is never complex procedure, instead it is an enjoyable and memorable one.
Every design is truly unique and one-of-a-kind. In GIOIA Fine Jewellery, it is not just a purchase of jewellery, we believe that the jewellery should customised and couture to your style. More of our latest update in the Highlights.