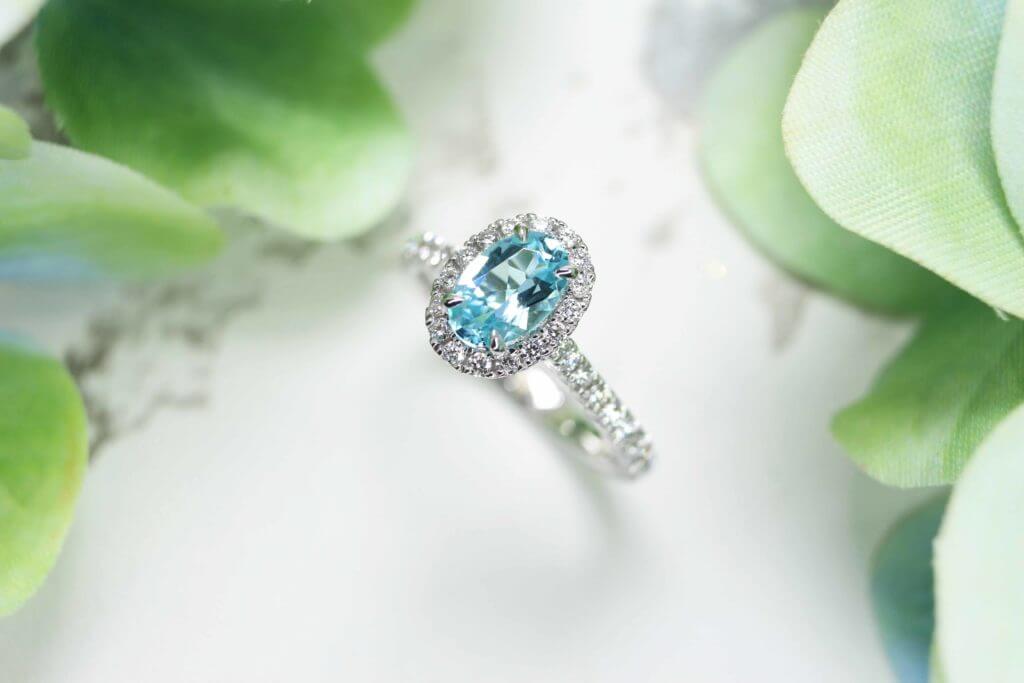 Set your imagination and emotion free with a unique personalised engagement ring. During the customisation design you can get it adorned with round brilliant diamond setting to get the quality of the final realisation. This personalised ring is exceptional and reflect all the feelings you wanted to reveal when get festooned with the combination of shimmering neon-blue Paraiba Tourmaline and colourless diamonds.
Congratulation to Joel and Elissa, may your engagement be the beginning of a lifetime filled with special love and happiness!
Personalised Engagement Ring
The engagement ring was crafted and set with precious Paraiba Tourmaline gemstone with extraordinary neon shade, which got accentuated with the halo brilliant diamonds set around it. What was more special in the ring, which made Elissa say "Yes" is the detailing of their initial JOEL, with Joel as his name and EL as the her initial on the side view of the ring.