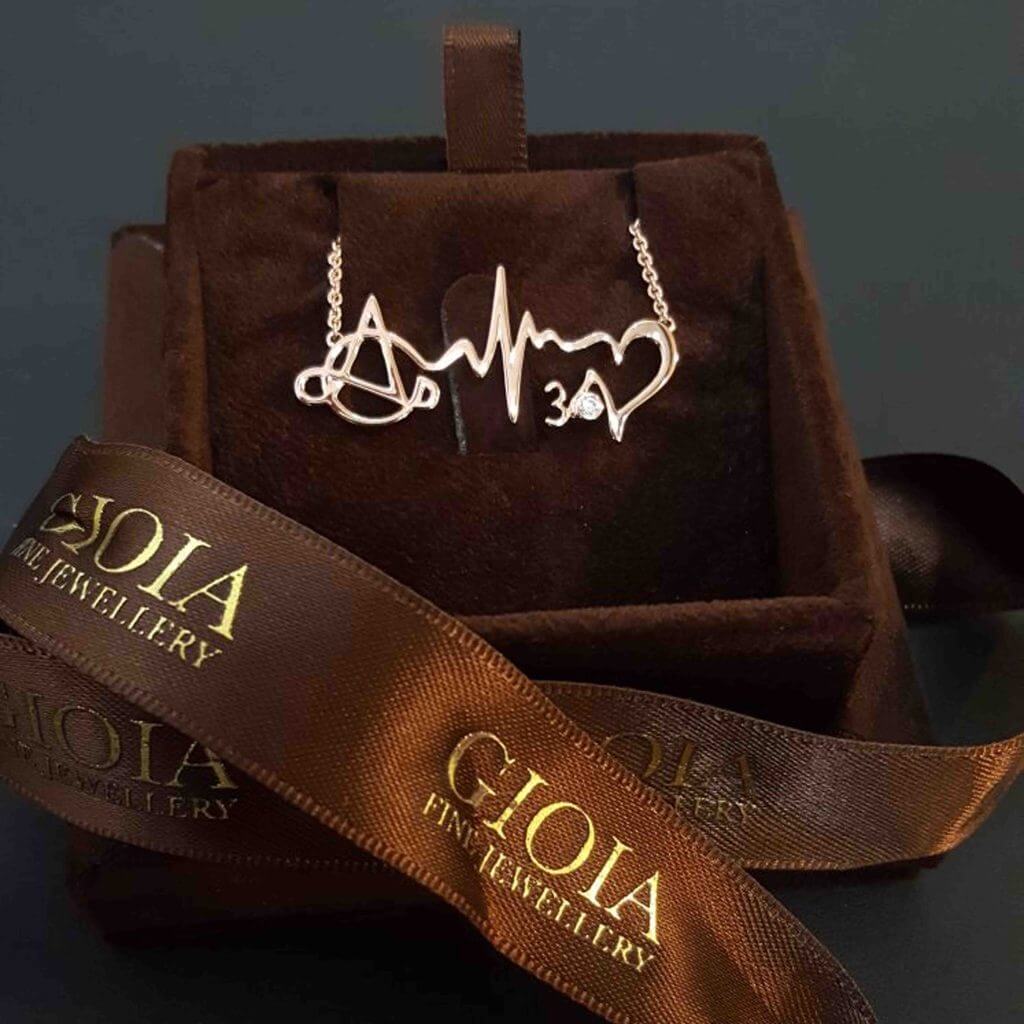 Timeless and memorable Personalised Jewellery
Looking for a personalised gift with sentimental value in them? A personal touch to a gift for a memorable or special moment, and a gift for your own too! Jewellery does not necessary be something brilliant and sparkly, can be unique and one-of-a-kind piece.
A diamond ring might be too overwhelming, or perhaps a gift for man? Consider a customised ring or bangle with his/her birthstone, or name initial. Something unusual that you don't commonly purchase off the shelf?
Personalised pendant, custom set in 18k(750) rose gold and attached link chain. Handcrafted in a symbol of both love and number "36", with brilliant round diamond.
Personalised Jewellery
Personalised gift does not restricted to pendant, it can be customised bracelet or any jewellery you can think of. With a personal touch and sentimental value, a jewellery which speak a thousand words.
Our bespoke collection, range from unique wedding ring to timeless heirloom jewellery. Custom set with precious coloured gemstones to brilliance diamond. Be spoilt with a wide range of choices available when it comes to custom made jewellery.