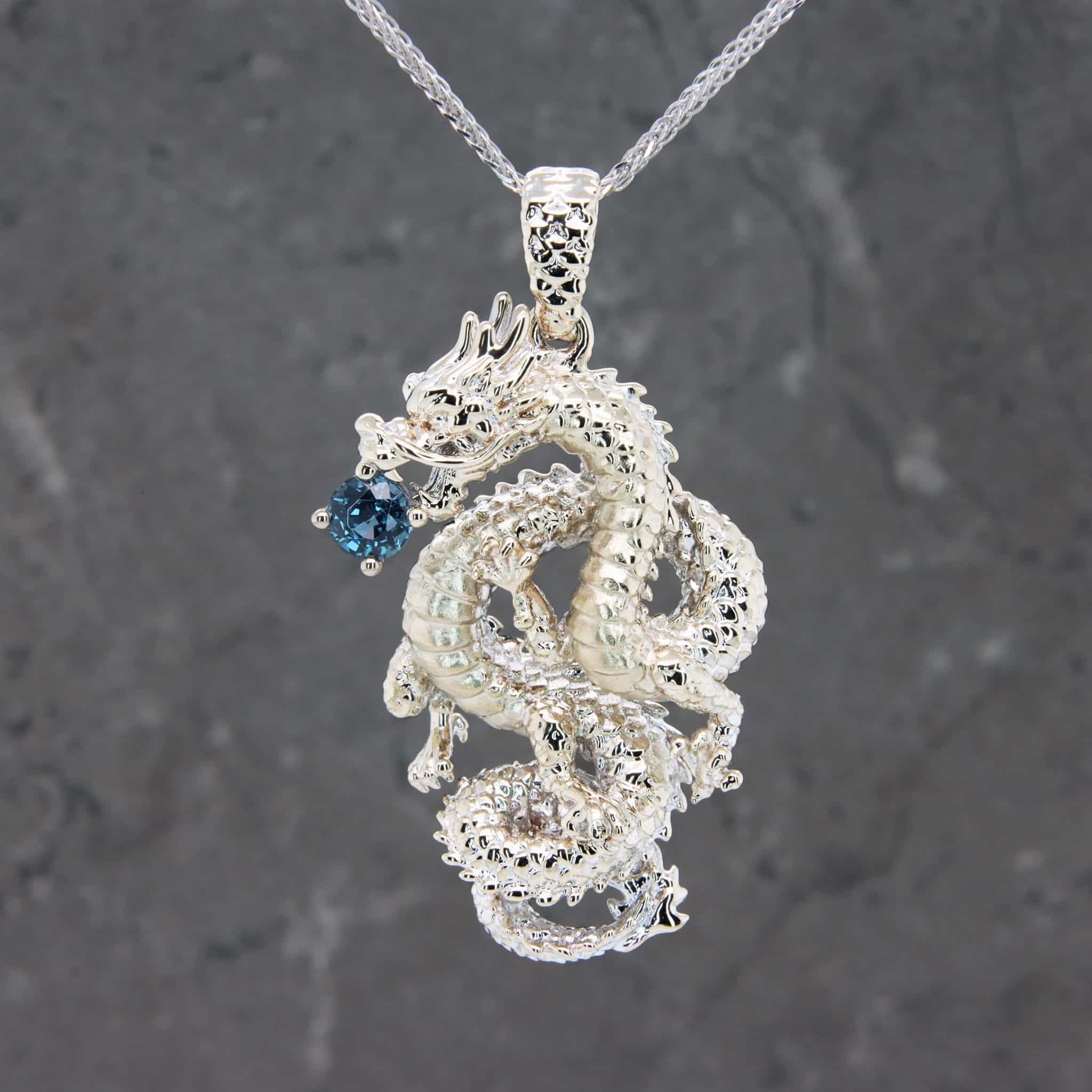 Personalised Pendant Dragon
Majestic Dragon: A Symbol of Legacy
Within the realm of personalised pendant, a unique embodiment of cultural symbolism emerges – traditional dragon. Handcrafted from sketch with meticulous attention to detail. This legendary creature symbolises wisdom, auspicious powers, and strength. Its embodiment of the Chinese zodiac's dragon sign amplifies its significance. Those born under this sign are believed to possess confidence, influence, resolution, and exceptional capabilities.
Craftsmanship Beyond Compare
This Dragon pendant is a testament to the artistry and dedication of highly-skilled craftsmen. The intricate dragon motif, brought to life with unparalleled precision. Designed to cradle a personalised birthstone spinel. This meticulous fusion of art and emotion results in a fine jewelry that is not merely worn but cherished for generations.
Birthstones: An Embodiment of Identity
Imagine a pendant that not only captures your distinct style but also celebrates your birth month. Personalised birthstone pendants combine elegance with personal significance. From the radiant sapphire of September to the captivating emerald of May, each gemstone tells a story. The choice of champagne gold shade adds another layer of personalisation. Preference of gold ensure this pendant jewellery resonates harmoniously with your taste.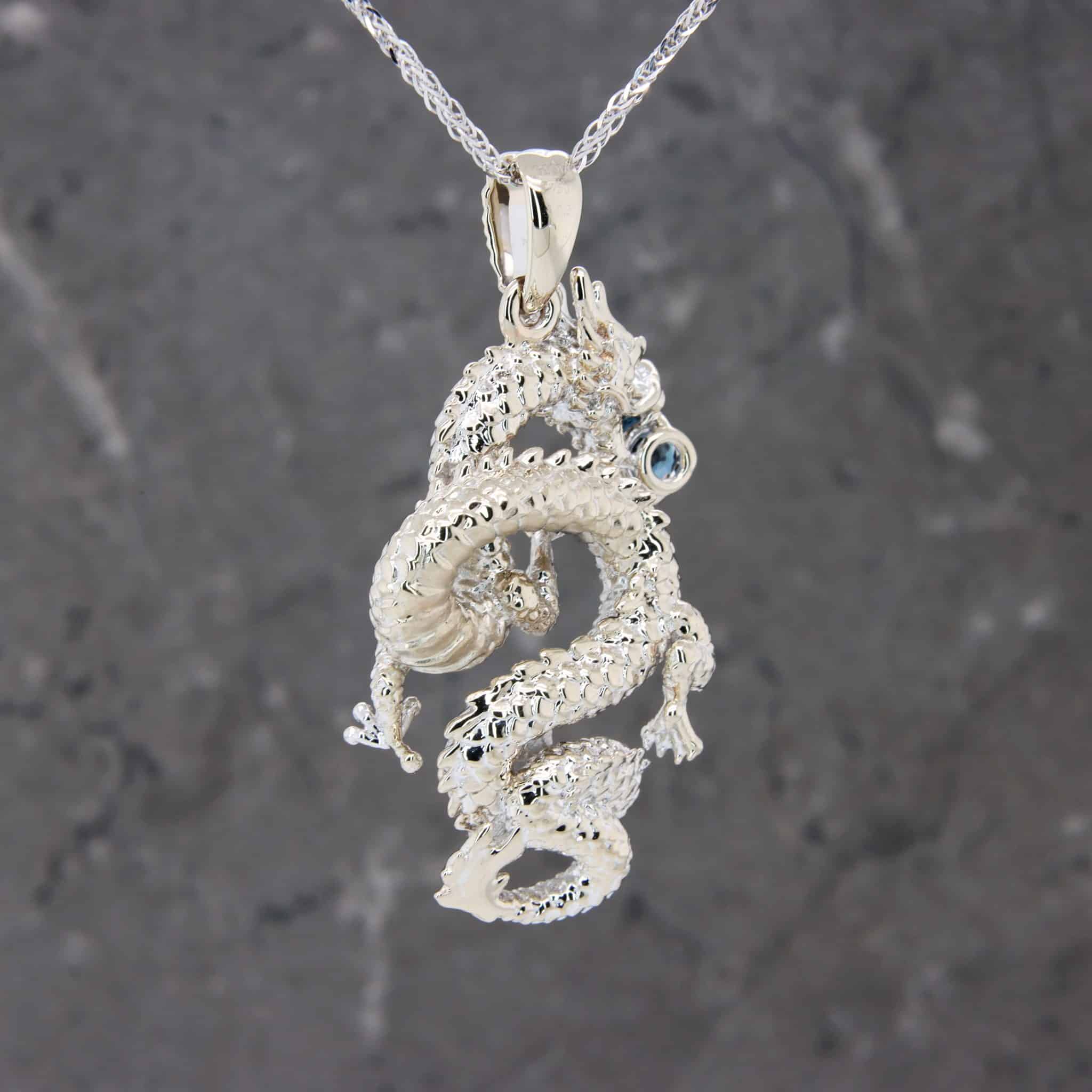 Personalised Jewellery
In a world saturated with mass-produced gifts and accessories, finding something that truly encapsulates the depth of emotion behind the gesture can be a challenging endeavour. Enter the world of personalised jewellery! A realm where sentimentality meets exquisite craftsmanship, resulting in a timeless personalised pendant jewellery that celebrates the profound moments of life.
A Touch of Intimacy to Cherished Occasions
A personalised pendant isn't just a piece of jewellery; it's a canvas for emotions, memories, and the beauty of individuality. When seeking a gift that resonates beyond the ordinary, a personalised pendant adds that personal touch. Whether it's an anniversary, a birthday, or any remarkable milestone, these pendants carry the power to make the moment unforgettable.
Crafted to Reflect Your Unique Essence
At the heart of every personalised pendant lies the essence of self-expression. The ability to customise your pendant according to your preferences and style is a luxury that redefines luxury itself. With a spectrum of designs ranging from intricate to minimalist and selection of precious gemstones. You can curate a statement jewellery that speaks volumes about who you are or the person you're gifting it to.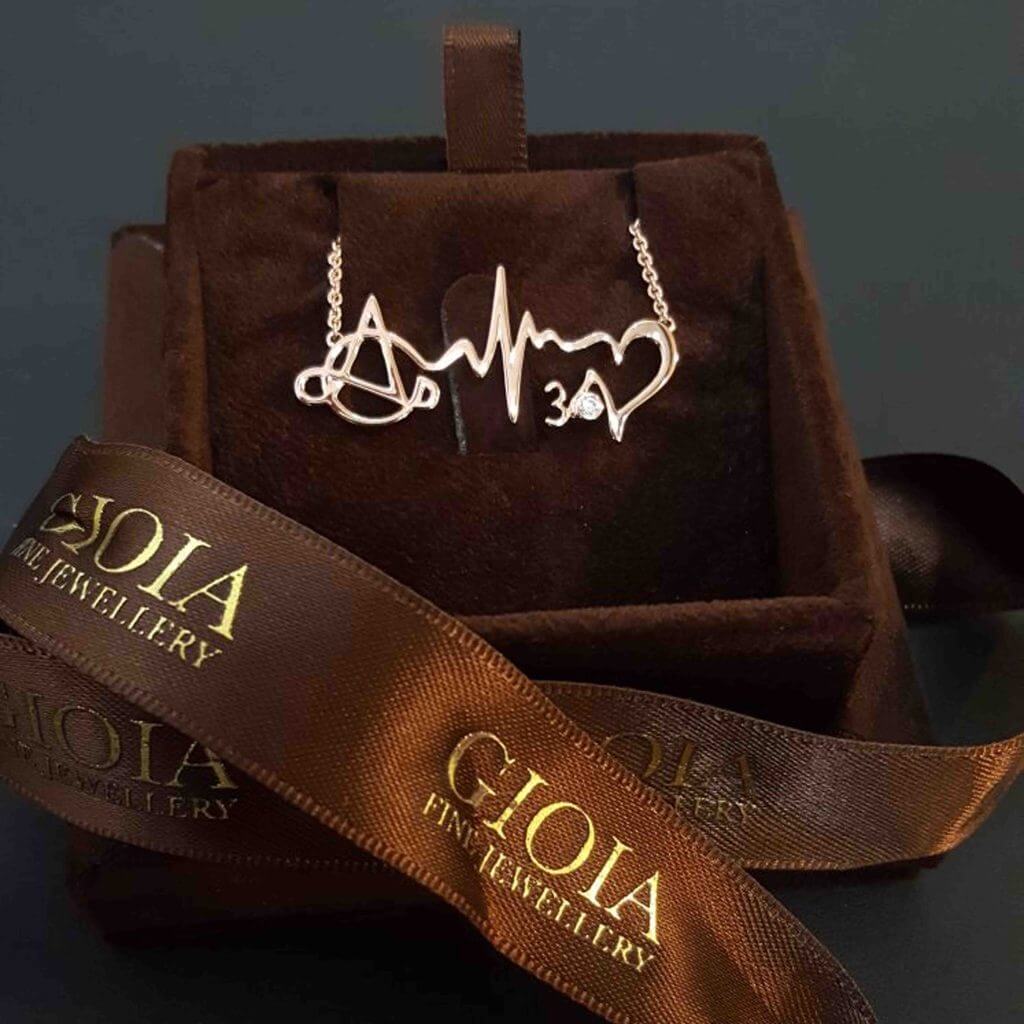 Personalised pendant, custom set in 18k(750) rose gold and attached link chain. Handcrafted in a symbol of both love and number "36", with brilliant round diamond.
Timeless and memorable Personalised Pendant
Whether it's a gift to commemorate a cherished memory or an emblem of your own journey. These personalised pendants are a reminder that true luxury lies in the story a piece holds. Elevate your moments, adorn your essence, and embrace the allure of personalisation with a personalised pendant that encapsulates the magic of life itself.