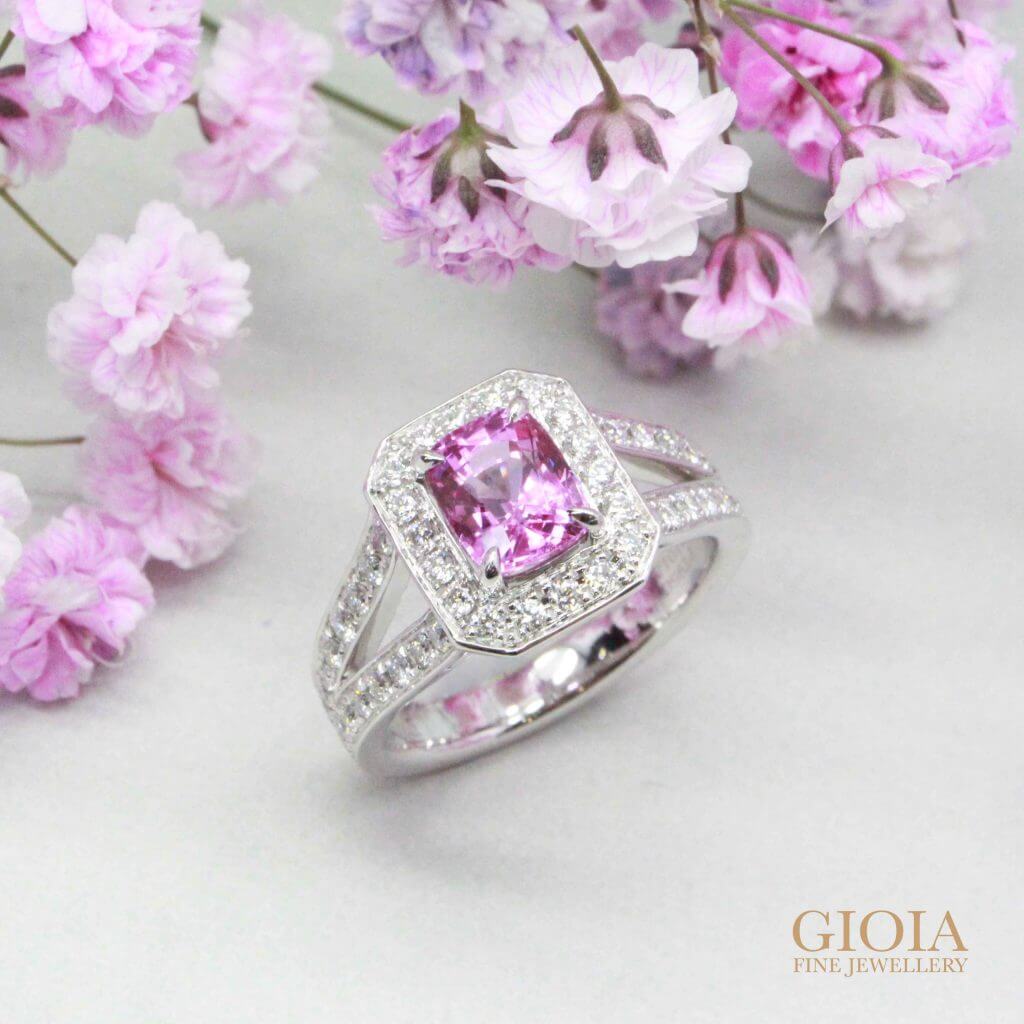 This ring feature shimmering diamonds, surrounding an intensely coloured pink sapphire. The sparkle of the pink gemstone and the beauty of the split band design give this ring a fine jewelry look. The design is bold yet delicate and the pink sapphire exudes elegance. In its own way, this ring takes a step back from the traditional blue sapphire and is the choice of a lady who is bold, strong-headed, makes her own decisions and rejoices in her femininity.
Pave Setting Ring
The clean setting of the paved diamonds, gives this ring a classy look that is effortlessly chic. The simplistic and pure style is timeless, custom made in platinum PT950 gold. The finesse of the pink sapphire simultaneously captures the two most coveted feminine qualities, delicacy and a strive for excellence in life. It is a bejeweled ribbon of glittery diamonds that converge at the center to celebrate love and life. This creation is an epitome of style and beauty and will give your ensemble an imperial look.
Bespoke Gemstone Jewellery
When it come to bespoke jewellery, it does not necessary be an engagement ring for wedding proposal. A unique jewellery custom made to your idea, and couture to your style. The joy of bespoke jewellery, begin right from the start of selecting the coloured gemstone. More of our new jewellery creation in "Highlights"!