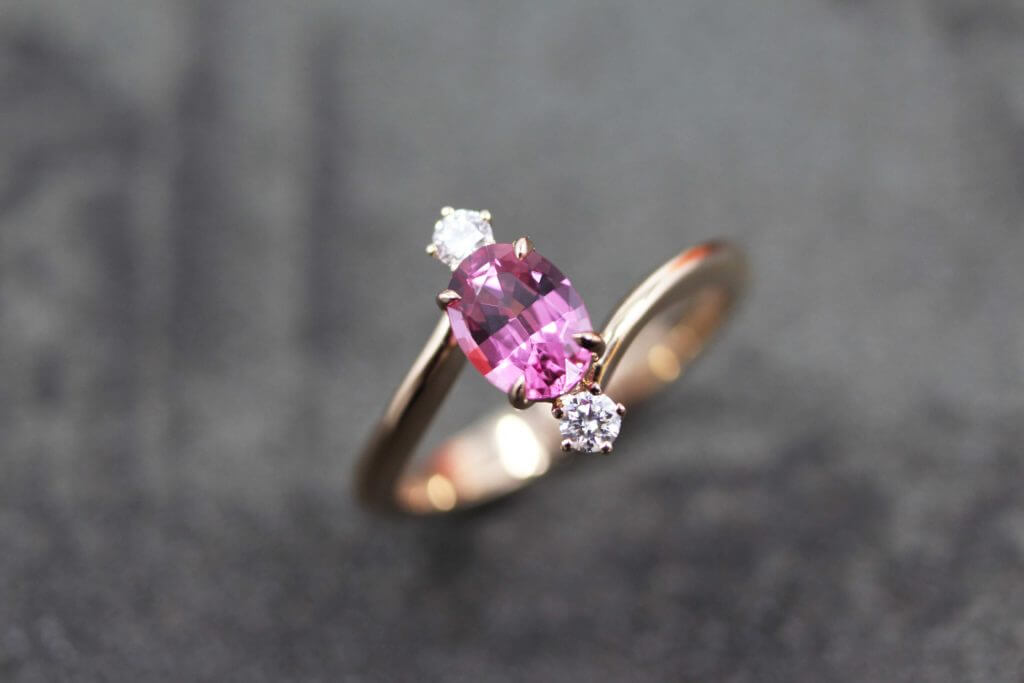 This classic pink spinel and diamond engagement ring makes a colourful statement. The deep pink stone is accented with two round brilliant-cut diamond set in rose gold band. Graceful in design, this alluring gemstone ring is perfectly accented to create a stunning three-stone ring. The sparkle of the pink gem and glittering diamonds adds a touch of sophistication to this unique ring. This perfect match make a great engagement ring option. This customised design ring was customised by both the couple with an intention to create a unique ring as opposed to those commonly found in retail stores.    
Our heartiest congratulation and best wishes to CJ & Crystal! May the years to come be filled with blessings, love and happiness.  
Customised Engagement Ring
Brilliant and delicate, this design is an excellent example of brilliant craftsmanship. This beautifully designed gemstone-diamond combination ring a timeless classic. One-of-a-kind ring would make a truly exquisite collection to your wardrobe. You can flaunt this sophisticated ring unabashedly no matter what the occasion is. You can customise the design as per your requirements by clearly specifying the occasion or by offering insights into the kind of design you are looking for.