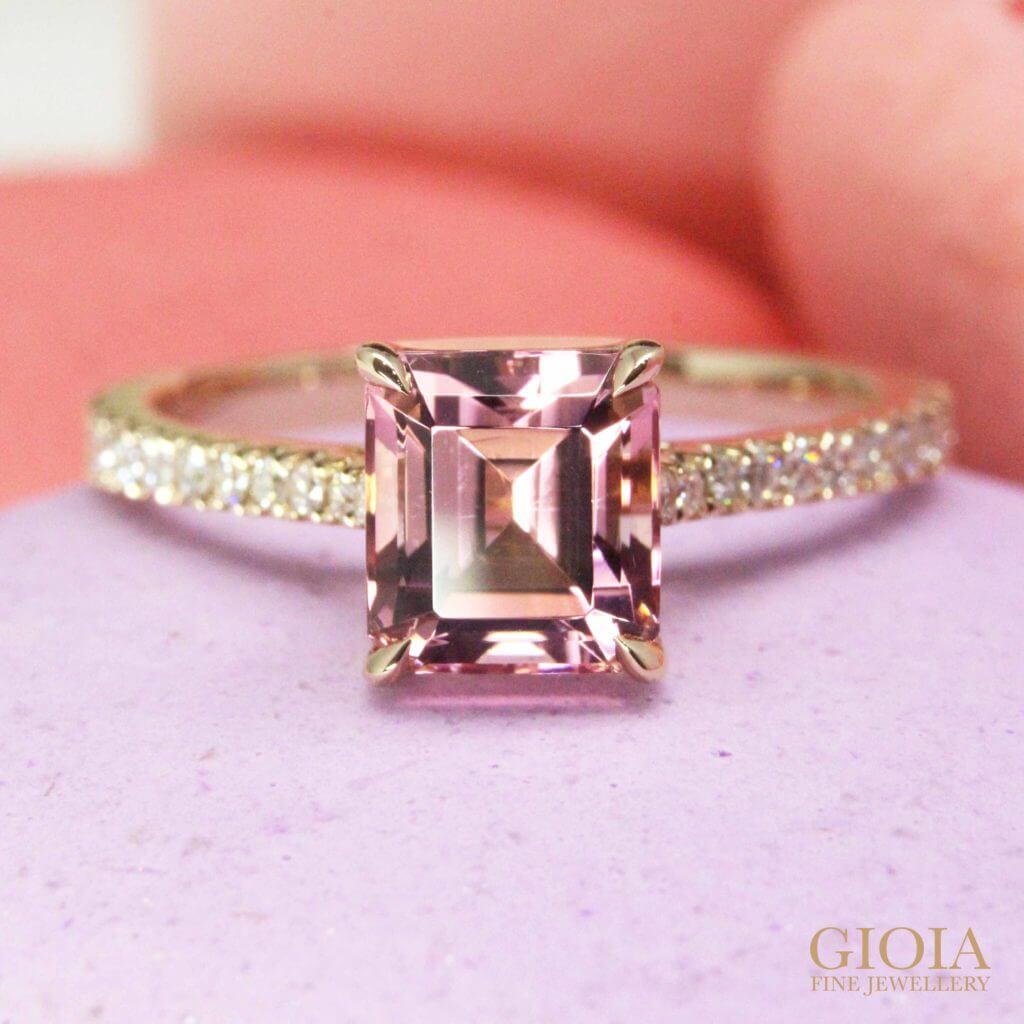 Customised Tourmaline Engagement Ring
Heartiest congratulation to Elsom & Christy! May your wonderful journey be filled with love and happiness each day!
The feminine charm is transparent in softness and mellowness. This softness can be seen in the hues of the colour gemstone. Featuring Pink tourmaline, the gem in the engagement ring provides a light shade of this tender colour. The colour is sought-after by the female youth, and is quite popular amongst them due to its unique tints and casts. The hue resembles light rose-colored shade, bringing abrupt flushes of liveliness and spirit. Energy surrounds the pink tourmaline and flashes them in a soothing and subtle way. The gem has a distinct cut of Asscher, where fine properties of tourmaline are explicit.
The ring is also set in rose gold, further adding to the appeal of a woman. The diamonds on the surface are in a halo setting, embellishing the vivacity of this proposal ring. A usual four-prong setting holds the gem firm in its position to even the reflected vibrancy. Carry this sparkle and sudden burst of energy throughout the event of your wedding by this glorious wedding engagement ring.