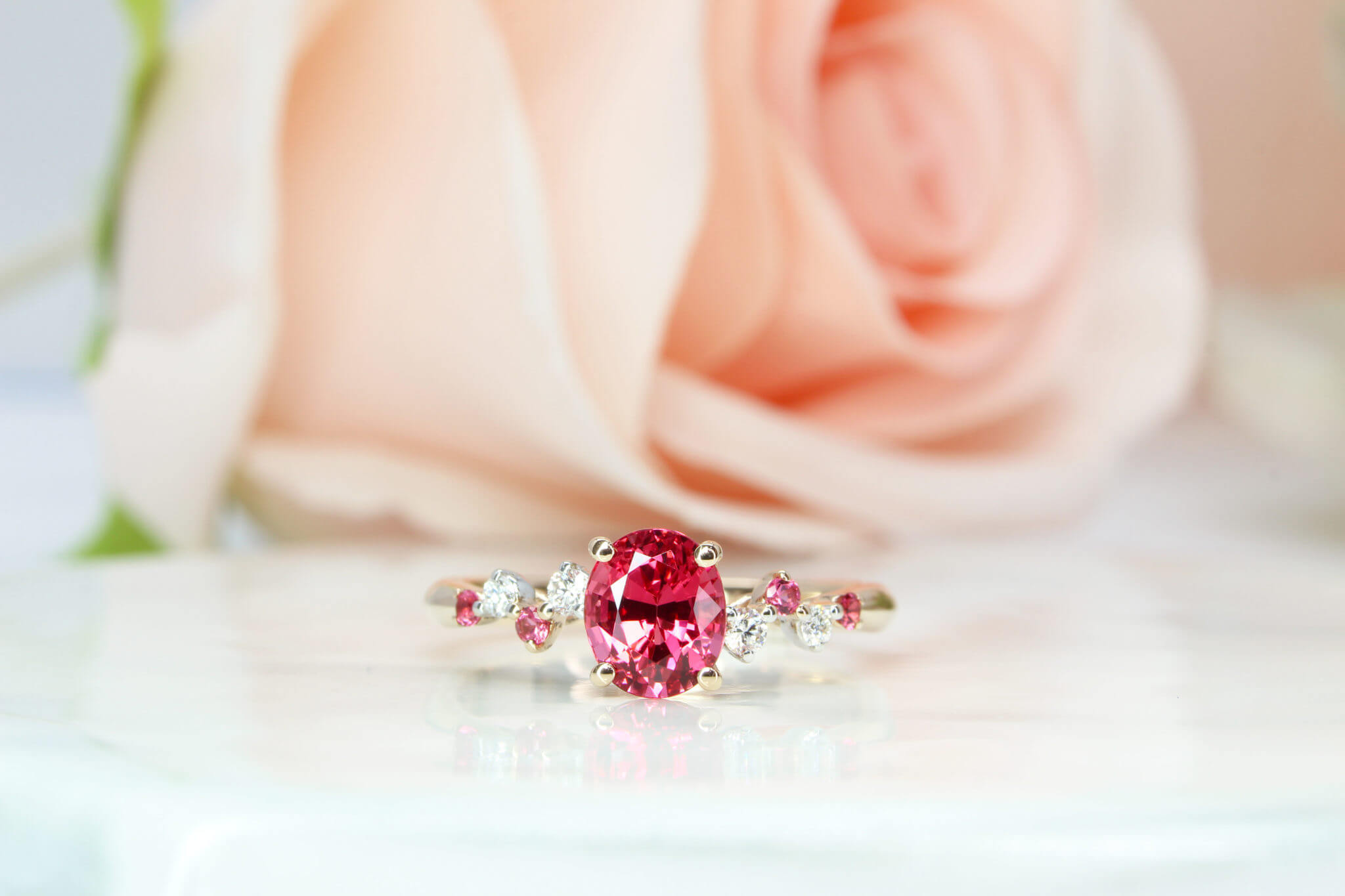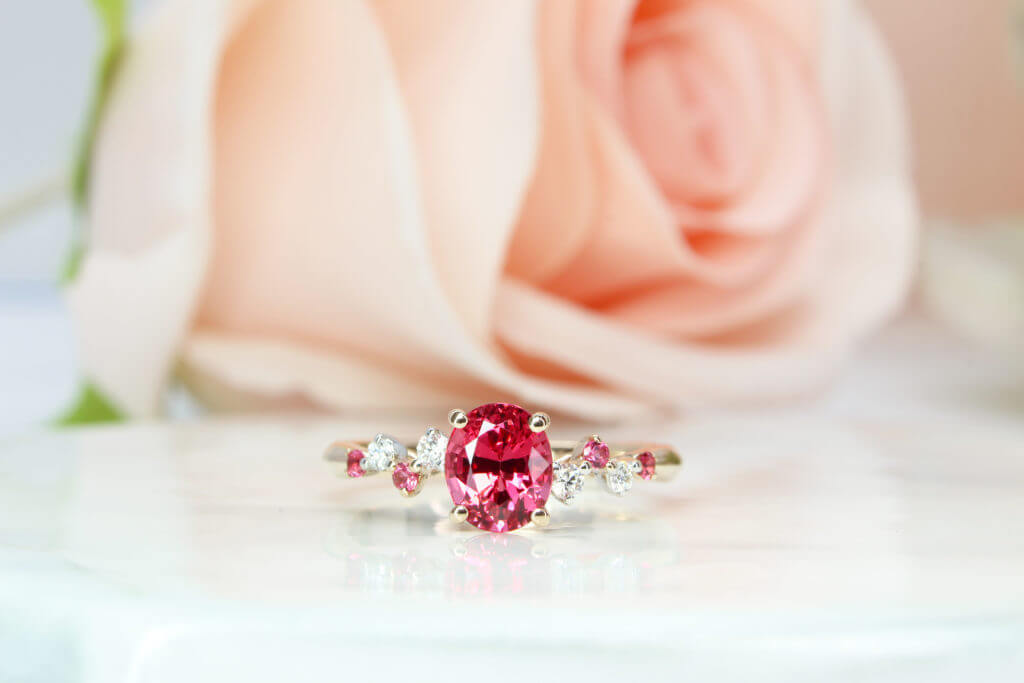 Vibrant Hot Pinkish Red Spinel with Mesmerising Shade
Classy and elegant, this spinel proposal ring would truly make a memorable proposal to your lifetime partner. Vivid pinkish red spinel has been featured in this unique design. The shade is truly unusual and its origin can be traced back to Tanzania. Spinel was once the most under-appreciated gemstone. The striking red colour of spinel was often mistaken for vivid red ruby. Hence, it is also popularly known as a master of disguise gem.
Customised Proposal Ring
This proposal ring would remain as timeless as your love for your lifetime partner. It was crafted in precious rose gold to complement the pinkish-red spinel. Instead of classic pave, the shank was customised with alternating vivid pink spinel and diamond creating a wave effect. This expertly crafted ring with shimmering diamonds adds dazzle to the overall design. Your lady love would truly treasure it for a lifetime.   
Mahenge Spinel
Spinel has been garnering much attention in recent years because of its availability in a myriad of colours. It is affordable and is also known for its durable hardness. Due to the short supply, the price of Mahenge spinel, similarly to tanzanite has simply skyrocketed. The highly saturated hue and unparalleled brilliance in Mahenge spinel is priced close to the quality untreated ruby pigeonblood. The gorgeous vivid pinkish red spinel is sure to grab the attention of the ladies and envious eyes around her. The mesmerising shade qualifies it to be a popular favorite in proposal rings and fine luxury jewelry in the auction house.