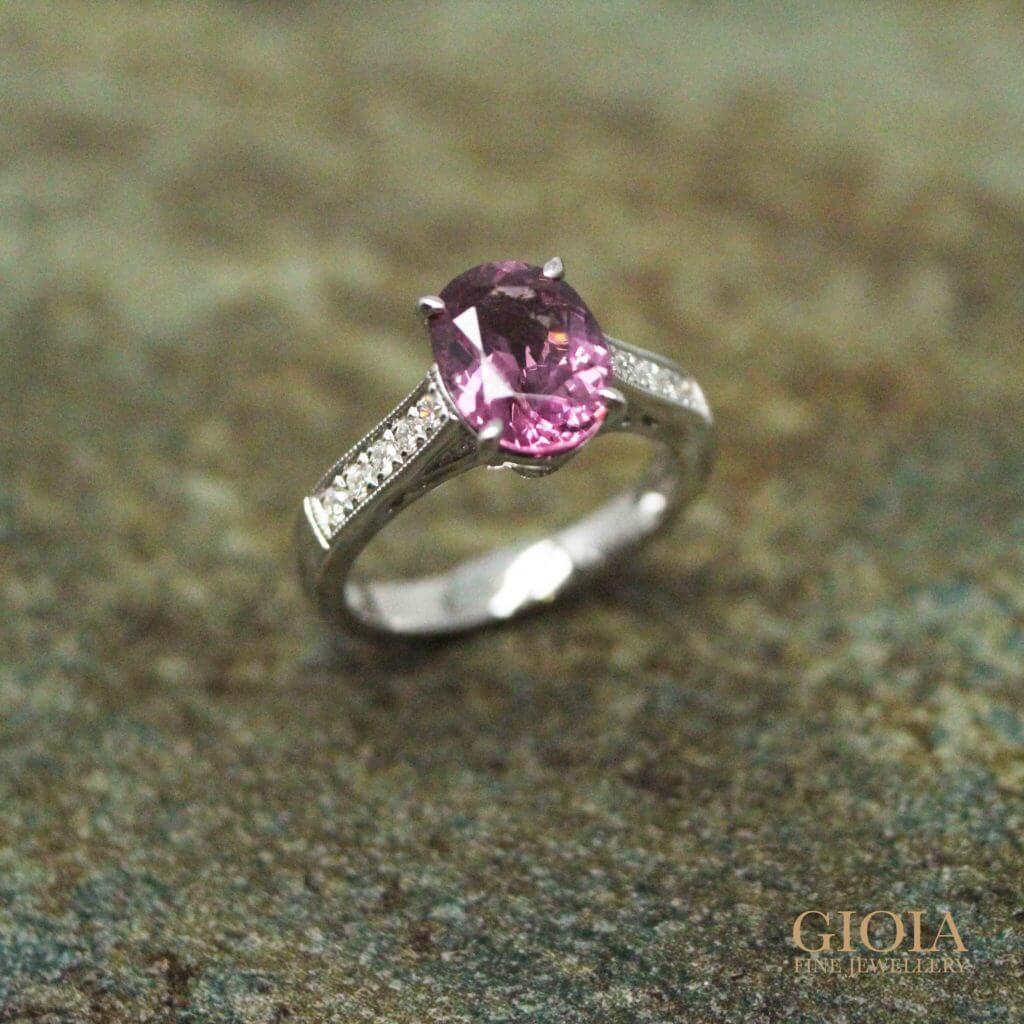 Congratulation to Pameline and Aaron for your engagement! Wishing you both an eternity of love and happiness together always. Thank you for having us along your lovely journey.
A brilliant Purple spinel sits in the centre of this beautiful filigree ring set in 18k (750) white gold prongs. The sparkling pave brilliant diamonds set on both side of the bands add a splendid touch to this vintage ring. The antique design mimics lace patterns, and its intricacy reflects the astounding level of skill required to design it.
Customised Engagement Ring
Filigree rings are especially popular among those who love delicate jewellery. For thousands of years, skilled jewellers have used this technique to shape metal into intricate designs by hand. The traditional filigree techniques employ long strands of metallic wires that are manipulated to create original, elaborate patterns that are then soldered into the metal surface.
An ode to the ancient masters of Haute joaillerie, this ring is perfect for those who love a contemporary twist on antique items. The linkage of the design and the creative quality of this spinel ring give it an enigmatic appeal. The vivid purple coloured gemstone makes you plein de vie while the clean design of this ring makes it perfect for stacking with your wedding bands as well.