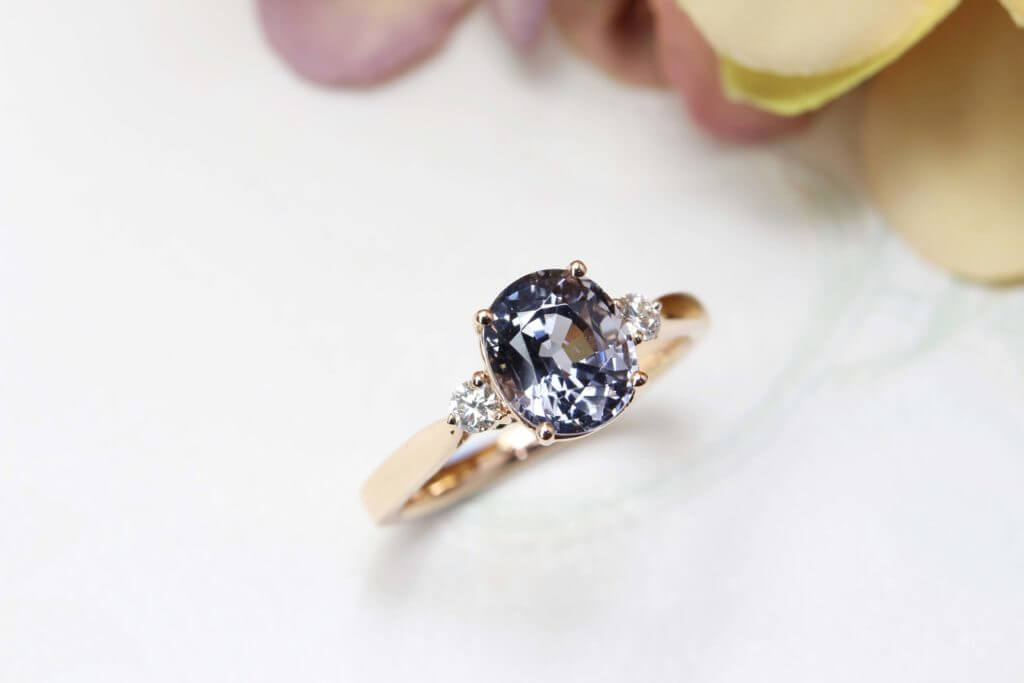 When two people meet and take vows to stay together, they become a couple. Since the 20th century, it has been a custom to express your feelings and love in the form of presents. As the time advanced, this tradition continued, and couple rings started becoming popular as engagement rings and love bands. These rings are relatively new and an innovative way to express lifetime commitment and love to each other. They have not been a part of the basic courtship traditions, but they come with a variety of meaning for different couples. These engagement rings are a symbol of love and are an elegant way to represent your relationships.
Congratulation to Lok and Denise! Wishing both a wonderful journey and eternity love in your new life together. 
Customised Spinel Ring
The classic, like engagement rings custom set with diamonds, will never go out of fashion, but there are those who seek to be more unique and original opting for a jewel with coloured gemstones and thus like to surprise their partner with different detail. The same thing happened with us back then when the couple came to us and got this stunning purplish grey spinel ring customised. Designed keeping in mind what both the couple has always wanted, we crafted this ring with intricate detailing.
Lending a simple yet elegant design, the ring was embellished with sparkling oval-shaped purplish grey spinel. Customised and adorned with shimmering two round brilliance diamonds on the rose gold side bands, the ring was made with extreme precision.