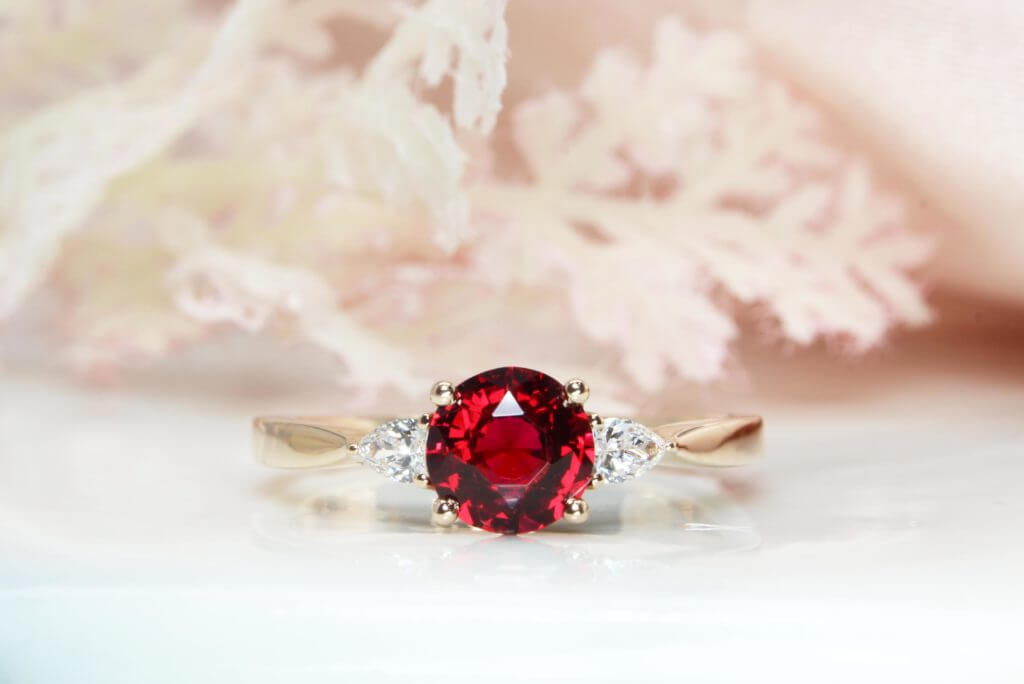 The wedding proposal is one of the most memorable and special days of your life. For those fond of minimalist design and sophisticated elegance, this bright red spinel brilliance can be the choice for the day. Notable for the vivid red closely resembling ruby, this red spinel ring is truly iconic in every sense. Eyes are naturally drawn towards the centre stone which is not easily available. This stunning cut beauty is a distinctive way to celebrate your love. The ring is custom design with two pear shape diamonds on the sides that accent the overall grace of this design.
Custom made Proposal Ring
Custom made in rose gold, the detailing on the side bands of the ring resembles flames as if emanating from the fiery red central gemstone. If burning passion represents your love, then this design would make a magnificent gift of love with its captivating design. Surprise the one you love with this mesmerising beauty which delightfully brings alive the colour of passion. Glimmering with diamonds, this choice would make any celebration truly special. This stunning spinel proposal ring increases the wow factor of your overall look. This confident design is for the confident people who love being marvellous and who crave to leave an impact.