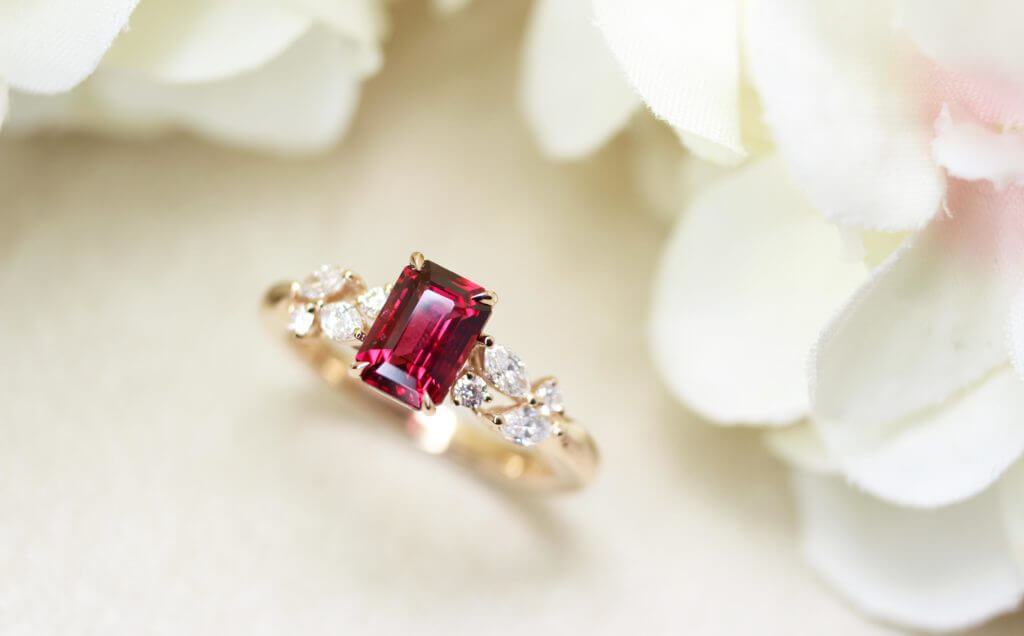 Unique red spinel ring, statement jewellery
This lovely piece of jewellery features a red spinel as its prime gemstone. Though it has a simple arrangement, the red spinel ring has an overall elegant appearance. The vivid spinel amplifies the outward look. Held firm by the four-sharp-prong setting, the spinel gemstone resides flamboyantly in the center. This ring parallels a token of love and intimacy by the couple. The gentleman selected this spinel gemstone for his wife's birthday as a surprise present. The couple's demands in customisation were fulfilled by our designer in GIOIA and skilled artisans, who brought out the grace in this subtle design.
Red Spinel Proposal Ring
The brilliance and saturation of red spinel are similar to the red ruby shade. Therefore red spinel was mistaken as ruby and blue as sapphire for many decades. The beauty and brilliance of gem-quality spinel are rare and exceptional. Featuring flora-inspired red spinel ring customised with round brilliance diamond and bluish-green tourmaline. Crafted leaves petals accompanying side gems wrap around the vivid red spinel, making it a unique botanical ring.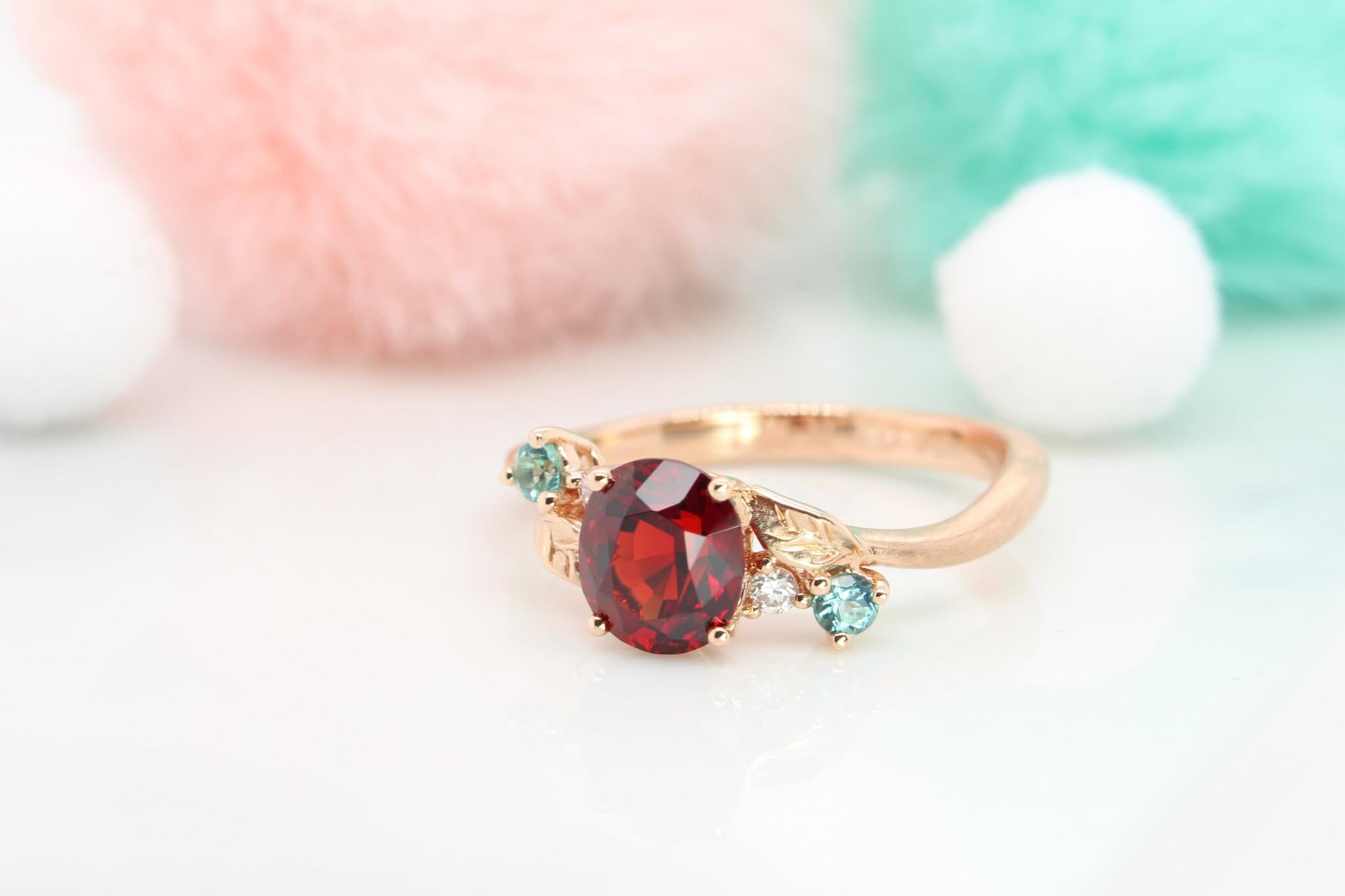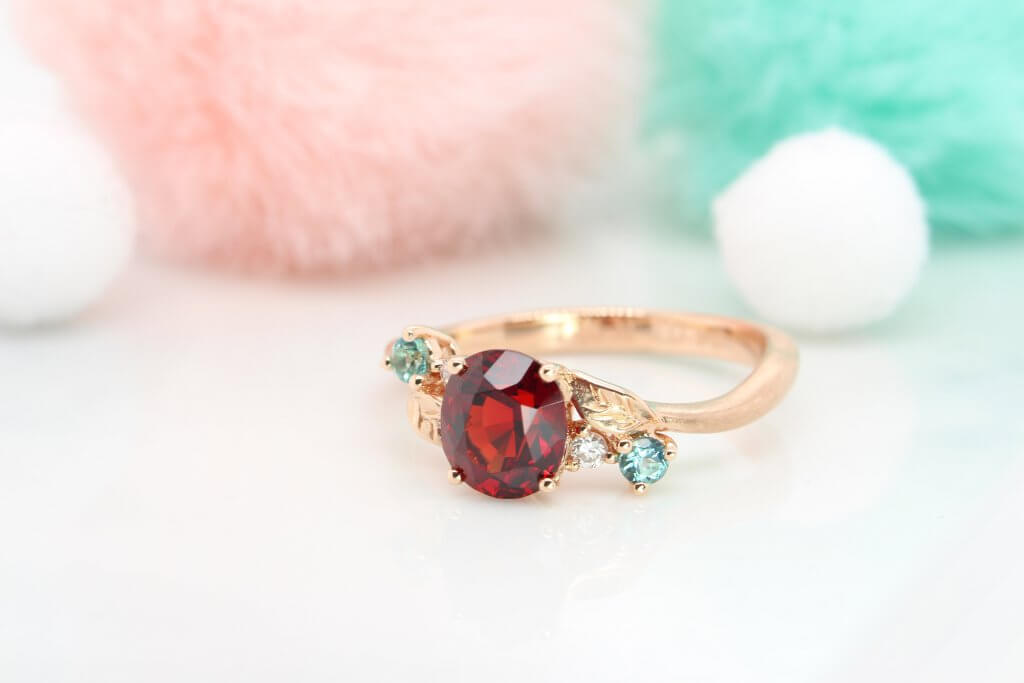 Customised Jewellery
Rather than having a classic halo setting of diamonds, you can decide on a simple placement or floral-inspired design. The marquise and round diamonds on the sides play their part by drawing the onlookers towards its possessor. These diamonds highlight the spinel and provide a soft glimmer to the ring. To heighten the warmth in this ring, it was set in 18k(750) rose gold.
All elements in each customised ring produce a delicacy, reminding the woman of her own precious relation. Suppose you are not a fan of having accompanying diamonds, customising with your birthstone, giving the jewellery a touch of personalisation in the jewellery. Customised design a piece of statement jewellery that reflects your character and style.
Customised proposal ring or simply a birthday gift to your loved one, red passionate spinel is certainly a perfected choice. Symbolise romance, courage, and desire in the colour spinel, a hardy colored gem, can be worn as a daily wear ring.