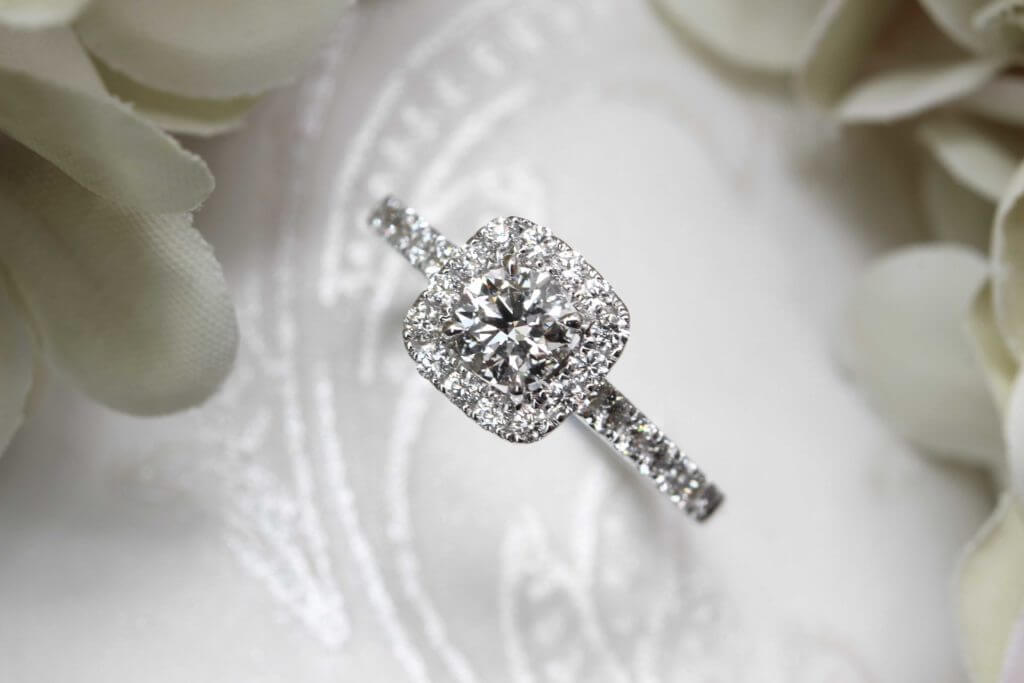 Customisation provides a convenience in order to fulfil one's wishes. In recent years, customised jewellery have become more and more favourable. This diamond ring takes customisation to a further level. The lady brought an existing solitaire diamond ring to create this masterpiece, where the ring was restyled and custom made from sketch. The result of this modification came out marvellous. Our artisans specialise in both custom designs and diamonds. All the fine details are looked into and taken care of during the customisation process. Here at GIOIA, we believe in perfecting minute aspects that make up a piece of jewellery.
Customised Halo Diamond Ring 
The cushion look of the halo diamond surrounding the ring diamond, represents the tenderness and affection of hubby towards her. The ladies choice to have a halo setting of diamonds is a classic. Having some of the woman's diamonds set, we composed a ring that was ideal to her for the longest time. Turning all her wishes into reality, the final creation of the customised ring was presented on time for her birthday. As the true gloriousness of a diamond only comes out when accompanied by more diamonds, this customisation became the epitome for an ultimate sublimity.